After Disney Infinity shut down early last year, the future of video games bringing toys to life seemed grim. But then E3 2017 rolled around, and Starlink: Battle for Atlas appeared.
So now that people have had a weekend spinning around as Starfox and co, let's talk Starlink.
First thing: the performance has been shored up nicely, which was my biggest concern coming out of Gamescom this year. Mikey also found several things to love about the game, including the game's vibrancy, well-built toys, and general exploration.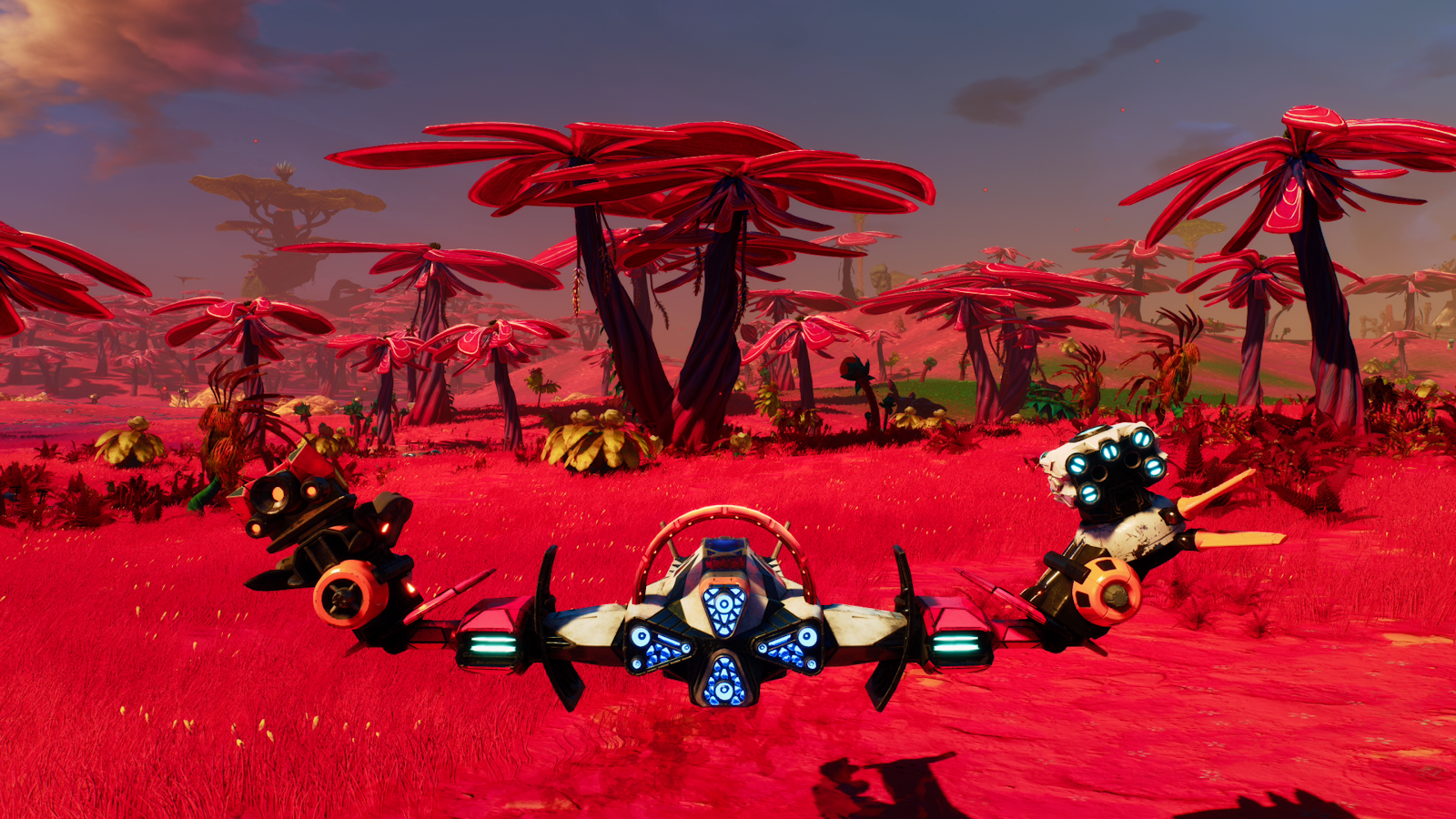 Ubisoft's toys-optional toys-to-life space opera arrives this week on Xbox One, PlayStation 4 and Switch. While I've only had a couple of days to dive into the sci-fi adventure, I've already found several things to love about Starlink. Battle for Atlas.
The more I see of Starlink, the more the game adopts a Freelancer for kids type of vibe. That was the general impression I got from my hands on, and from a playthrough Stephen and Paul did on stream.
The two biggest question marks hovering over Starlink for me was the price of entry, even if you're buying digitally. Physically, you're looking at $12, $19.95 and $49.95 extra packs for the other pilots, weapons and starships. The digital deluxe version will set you back almost $150 or you can get the base version, and then drop $6.65/$9.95/$24.95 for the digital add-ons.
The base digital version is already $120. That's a hell of a lot in 2018.
There is a ton of appeal in playing a gorgeous Freelancer-esque space opera on the go, although ultimately I'd love to see something like this on PC. And hopefully Ubi drops the price to something more reasonable, because the raw shooting/dodging/shield mechanics worked well. I'm still keen to know whether the missions remain interesting throughout, too.
So if you took the plunge, tell us! How's Starlink been so far? What do you think of the toys, if you took the plunge, and how has the gameplay fared?