There's no traditional campaign this year, but if you're happy with zombies and you liked the battle royale beta enough to pull the trigger before launch, The Gamesmen have a nice deal this week.
The independent Aussie outlet are selling Black Ops 4 for $55.80 through their eBay store, with copies available for PC, PS4 and Xbox One.
Update: PS4 and Xbox One copies are still available, but PC is out of stock.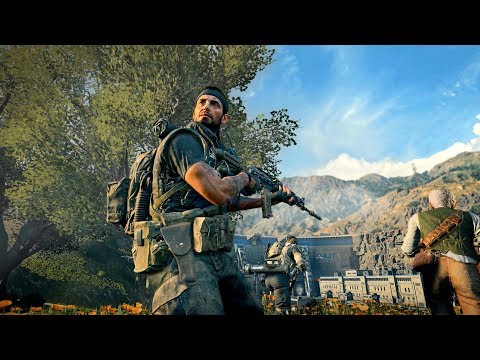 Showcasing vehicles, helicopters, supply crates and the usual gadgets you'd expect to find in a Call of Duty game, here's some brief footage from Blackout, Black Ops 4's battle royale mode.
You'll need to use the PUMPKIN checkout code to get the 10% discount, otherwise you'll be paying $62. That's actually not too bad — it's a couple of dollars cheaper than what JB are charging before launch. Those playing on PC will have to pay $89.95 otherwise — since it's only available through Battle.net this time — so the saving is pretty substantial.
The listing notes that all copies of the game will ship on Wednesday, so those in metropolitan areas should get the game sometimes Friday. Rural gamers might have to wait until Monday-Tuesday, although you can get a more precise estimate by entering your postcode into eBay. If you're interested, head here for the PS4 version, here for PC, or here for Xbox One.
---
As Kotaku editors we write about stuff we like and think you'll like too. Kotaku often has affiliate partnerships, so we may get a share of the revenue from your purchase.