After months and months and months of rumours and speculation, Apple has finally announced a new MacBook Air to replace the absolutely ancient MacBook Air.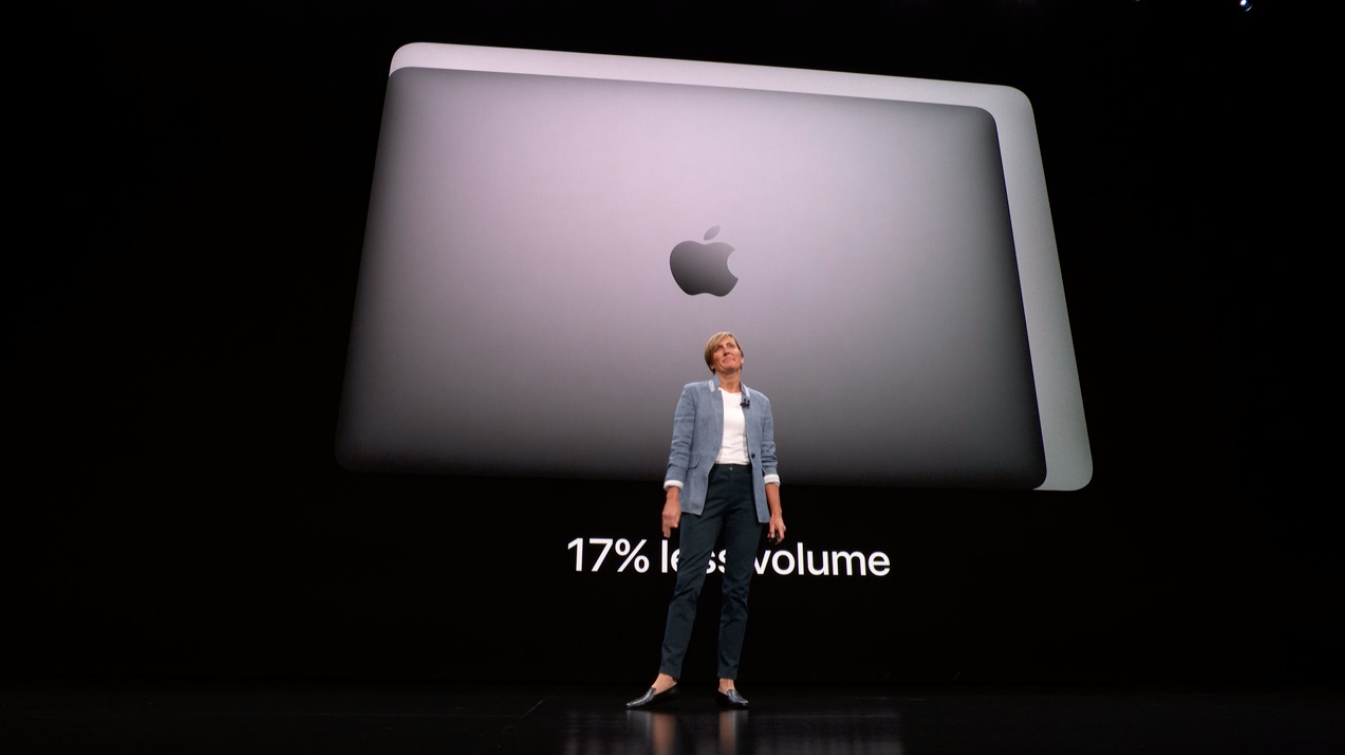 Screenshot: Apple
The new Air is much smaller than the current one while maintaining a 13.3-inch display. It has 17 per cent less volume and is 10 per cent thinner. It also weighs 1.25kg, versus the older Air which weighed 1.35kg.
The new display is finally higher resolution than the original's 1440 by 900. It's now 2560 by 1600 — the same as the latest MacBook Pro.
The MacBook Air now has biometric security built in, with a Touch ID button replacing the power button by the F12 key. On board there's a T2 security chip to encrypt data and keep all Touch ID data securely on the machine instead of in the cloud.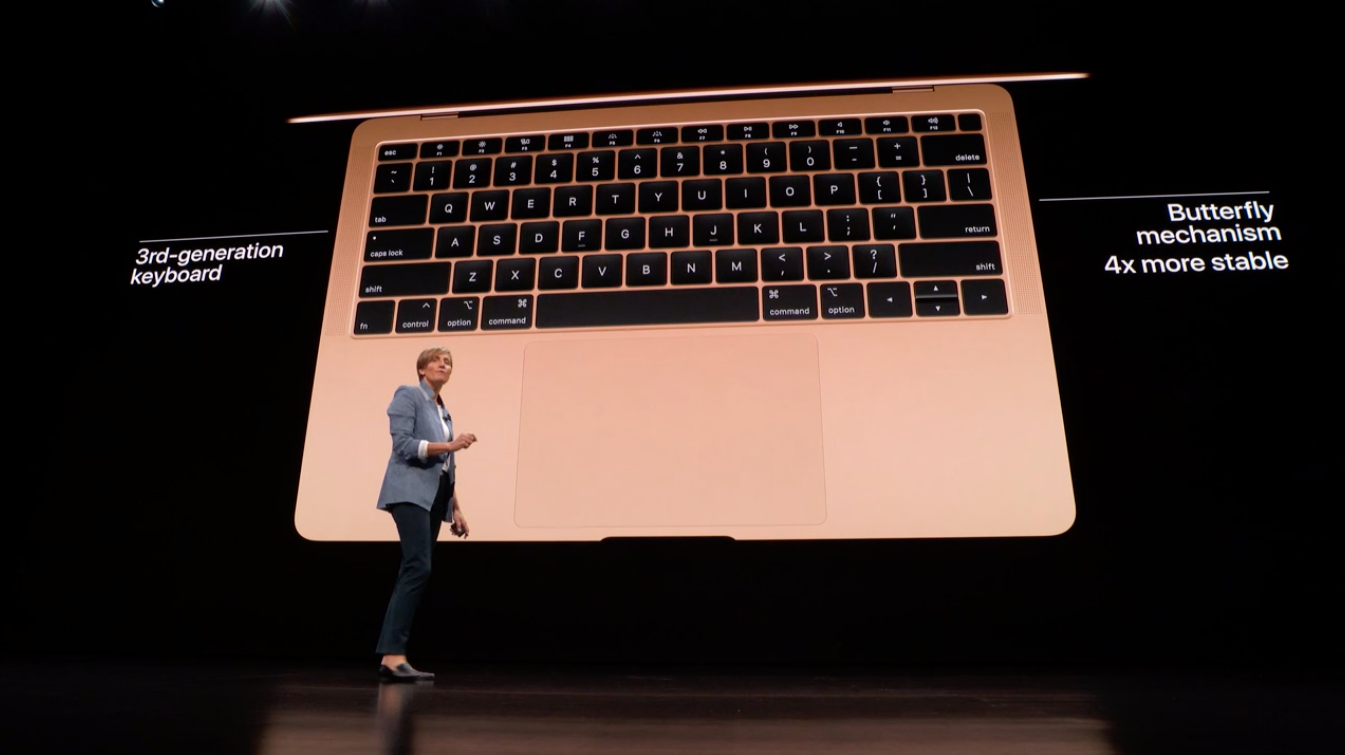 Screenshot: Apple
Unfortunately, Apple has moved to the same kind of keyboard as the MacBook Pro and MacBook — though this is the third generation version so it should be less susceptible to errant crumbs. Those butterfly keys have been plagued with problems.
Directly below the keyboard is a Force Touch touchpad which is much larger than the older MacBook Air's touchpad, but with fewer moving parts.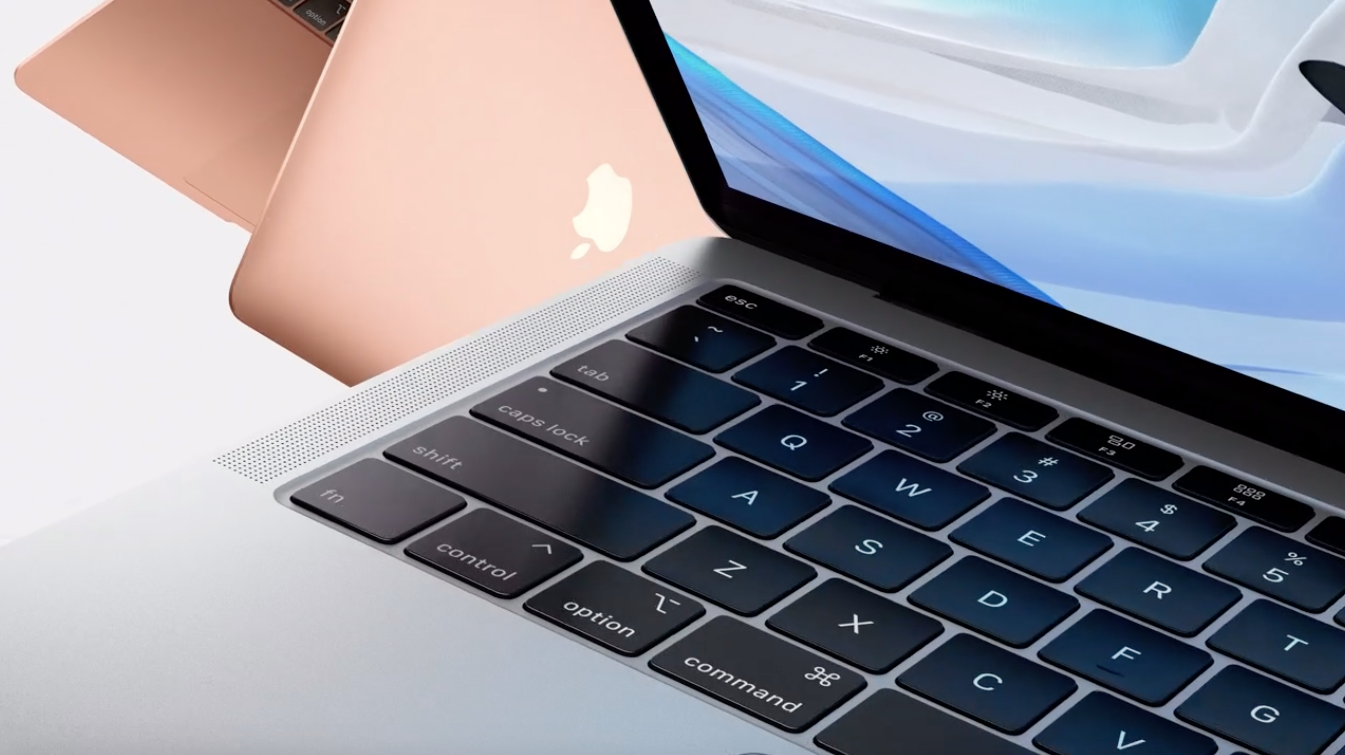 Screenshot: Apple
Inside the laptop has been updated to a dual-core 8th-gen i5 processor from Intel and can be configured with up to 16GB of RAM and 1.5TB of SSD storage. Which means it's finally moved away those terribly ancient CPUs its been charging far too much money for.
Going with a dual core processor means the Air should have decent battery life. Apple claims it will last 12 hours on the web and 13 hours playing back videos from iTunes.
The base configuration will include 8GB of RAM, 128GB SSD and a 1.6GHz i5 CPU from Intel and retail for $1849 — $50 less than the slower, but smaller MacBook. Pre-orders start today and it will ship next Wednesday.