Image:
Twitter (ayyk92)
When everyone was having a good laugh about Bowser turning into a sexy princess, one Kotaku reader cheekily mentioned, "Hey, new porn."
Well, they weren't wrong.
The interest in Bowsette took off spectacularly, and it's kind of ridiculous. Even the One Punch Man artist got on board:
クッパ姫も描いてはみたけど、やっぱりこの二人の基本設定の鉄板さは凄いと思う。普段おしとやかだけどやるときゃやるお姫様!心根は優しい悪漢!ザ・王道! pic.twitter.com/yqpwpMSUR4

— 村田雄介 (@NEBU_KURO) September 26, 2018
To think this all came from a remaster of Super Mario Bros Wii U Deluxe.
Unsurprisingly, rule 34 kicked into overdrive. A couple of days after Bowsette got willed into existence, courtesy of ayyk92's neat comic above, searches for Bowsette porn went into overdrive. YouPorn's insights team, for instance, found that searches rose by 2900% on the first day, and then 5849%.
Obviously Bowsette wasn't a thing until recently, so the baseline figure wouldn't have been high. But damn. The spike makes the thirst for animated Tracer/Widowmaker ships look tame.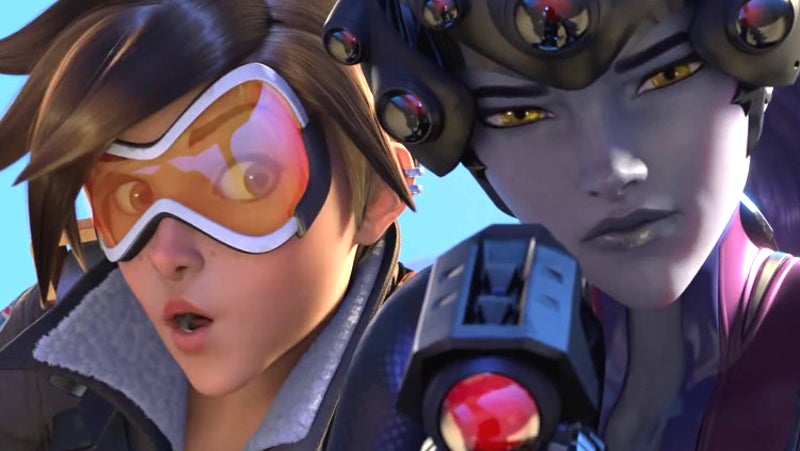 Overwatch porn is a damn phenomenon. Our original report on the scene was one of our biggest stories of last year, and "Overwatch" ended up outranking "anal" on Pornhub's top 20 search terms of 2016. I was curious, though. which heroes are most popular among the porn-seeking masses? Hint: not Bastion.
YouPorn did not supply information as to whether interest in Bowser, Mario, or other iconic Nintendo characters fell or rose during this thirsty time.