The Missing begins with two messages: "This game was made with the belief that nobody is wrong for being what they are" and "This game contains explicit content, including extreme violence, sexual topics, and depictions of suicide."
The messages cut straight to the chase: The Missing is both a sweet love story and one of the bloodiest puzzle games I've ever played.
Heads up, to talk about this game I need to mention a lot of things involving self-harm and mutilation.
Fully titled The MISSING: J.J. Macfield and the Island of Memories, the game tells the story of Jackie aka J.J. as she takes a romantic camping trip with her girlfriend Emily on the mysterious Memoria Island.
Emily goes missing, and J.J. sets out to find her but encounters disaster when lightning strikes and she's burned to death. Instead of dying, J.J. keeps regenerating and continuing her search for Emily. This is The Missing's core mechanic: J.J. cannot die, but she can be mutilated in a variety of ways.
To progress, she has to allow herself to be maimed, crushed, diced, and smashed.
The first time I realised the extent of The Missing's bloody solutions was when I was on a precarious log. J.J couldn't reach one end without causing the log to tip so low that I couldn't make a jump out of the situation. Instead, I needed to crawl into a nearby wall of spikes and break off body parts until I could weigh one end of the log down with limbs.
I could then crawl, torso only, to where I needed to go. In other instances, I needed to light my body on fire to see in the dark or launch myself by get hit with a swinging construction ball. These moments are conveyed with all of their bodily ferocity.
Bones break, flesh tears, and J.J. screams horribly.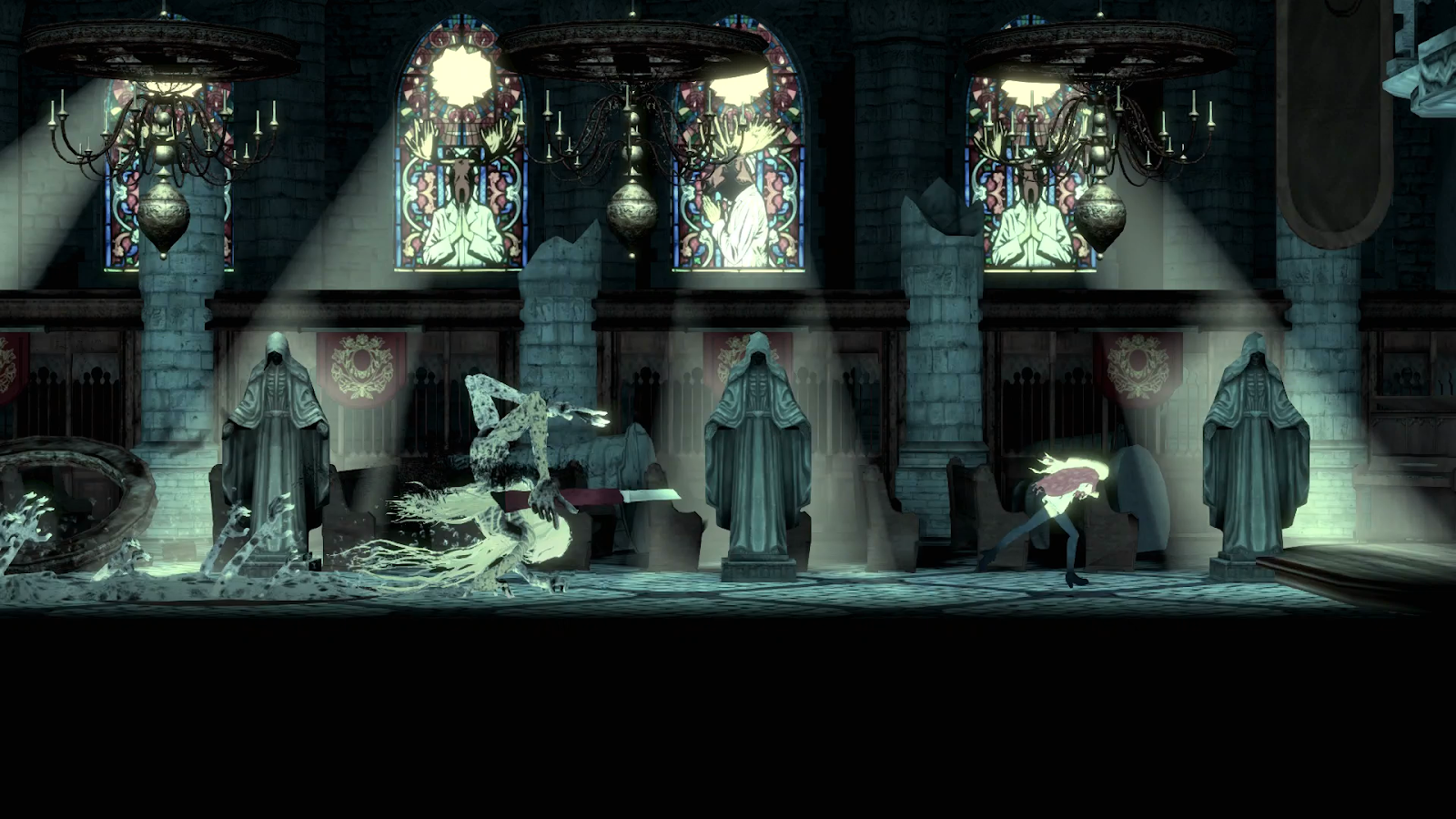 The Missing is made by White Owls, a studio led by the eccentric Hidetaka "SWERY" Suehiro. Suehiro's most well-known work is the divisive Deadly Premonition, a Twin Peaks inspired magical realist tale that captures the strange beauty of everyday life but also drips with unfortunate tropes. Navigating Suehiro's art means reconciling a host of contradictions and inconsistencies.
The Missing embodies this tension at every turn. On the one hand, the relationship between J.J. and Emily is presented with genuine care and sweetness that some games stumble over when it comes to queer relationships. On the other, the game's core mechanic fetishises J.J's brutalisation and victimisation. Each sweet text message is punctuated by clever but horrifying displays of violence.
I'm always fond of thinking about not just what a game makes players do, but why it is making them do it. And I don't know what to think of The Missing.
Is all of this pain and suffering leading somewhere? Is this simply the cost J.J. is willing to pay for her love? The few hours I've spent with The Missing have been clever, sweet, and disturbing. I can't recommend it to everyone, especially the squeamish, but I'm definitely going to forge ahead to see how J.J's story ends.