Square Enix just announced in a livestream that three of the four upcoming pieces of downloadable content for Final Fantasy XV have been cancelled. The one remaining, Ardyn, will be out in 2019.
Back in April, we were told there'd be four pieces of DLC coming for the 2016 game, with episodes called Ardyn, Aranea, Luna and Noctis. Only Ardyn remains now, and it'll be out in March 2019.
In addition to the cancellations, it was also announced that Hajime Tabata, the man who took over from Tetsuya Nomura as director of the game in 2013, has left Square Enix.
Some other stuff was also covered during the video, including a standalone version of the game's Comrades multiplayer mode, and a crossover with Final Fantasy XIV: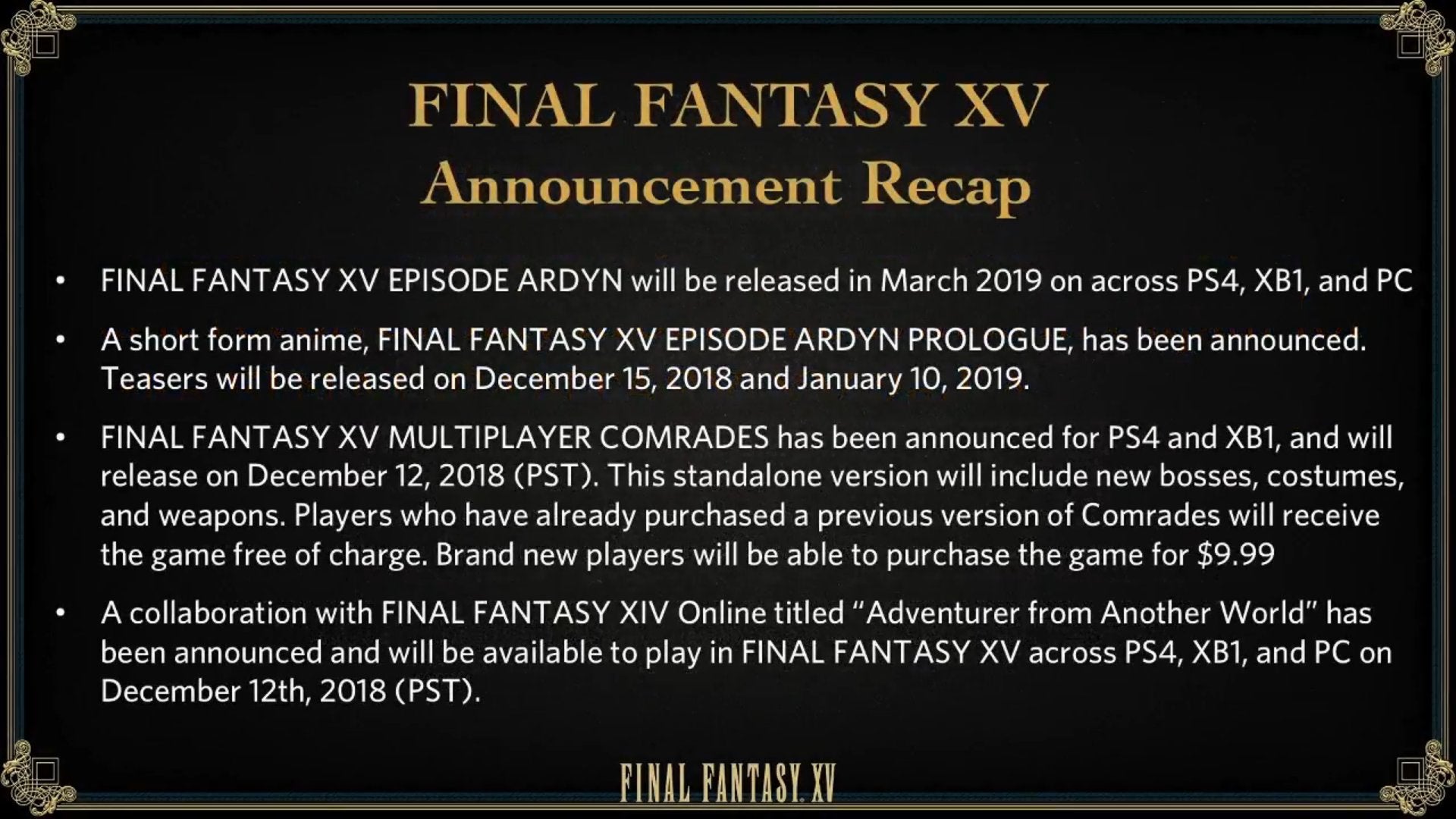 If you want to watch the whole thing, you can here:
Sorry Jason. Looks like it's coming to an end after all.