I've been playing Impressions Games' 1998 classic Caesar III this week. While I love it for a lot of reasons (some of which are nostalgia related), what has really got me excited is how much you can piss off your boss.
Caesar III is a game that puts you in the shoes of a city administrator. You're supposed to go from location to location, building good cities or making existing ones better, and you do it through what are now "classic" city builder game mechanics.
You need to manage populations, their water supply, their education, their entertainment, their religious opportunities, their taxation, and several other specific and finicky qualities of city life.
You need to create a vibrant food and goods production system that allows you to trade regionally. You also need to defend yourself against enemies.
Caesar III is pretty hard, is what I'm saying, and there are a lot of ways to go wrong. You might run out of money because you're not taxing or trading enough, or you might accidentally burn down your entire city because you forgot to build prefectures that prevent and extinguish fires.
Since there are a lot of ways to go wrong, there are a lot of ways to piss off your boss. Almost any problem you can have as a city ends up producing debt, and nothing makes Caesar, the head of the Roman government structure, angrier than debt.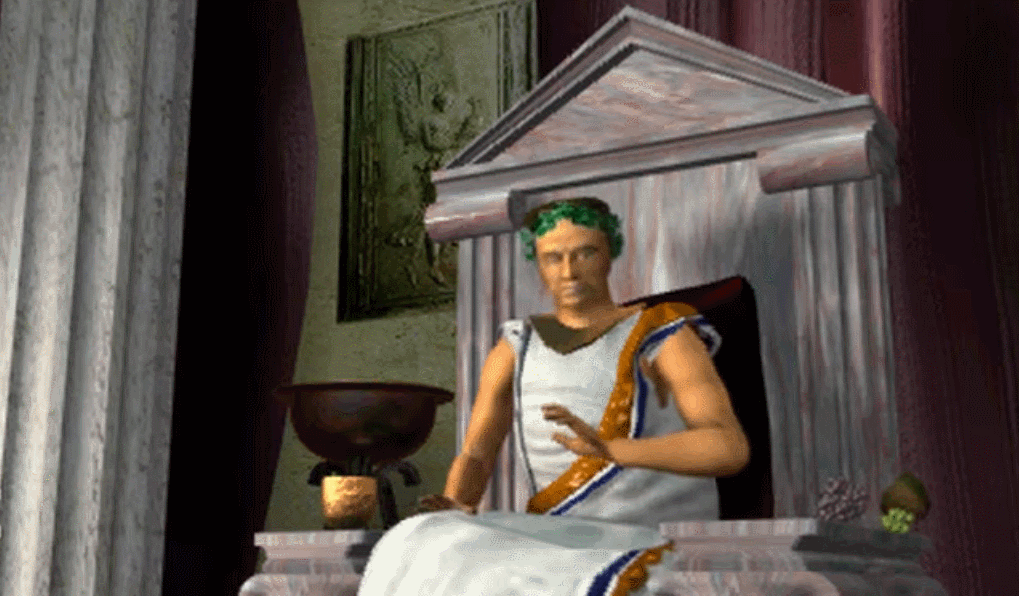 roguehwz" loading="lazy" > Gif:
roguehwz
Since this week is the first time I've played Caesar III in 15 years or so, I've gotten to see Caesar himself get pissed off at me more than one time.
And, frankly, I think this is a basic idea that more city builders today need to implement. After all, he's bankrolling my city, and I'm doing a really bad job. It would make sense for him to get angry with me, and if you keep governing in extreme debt, Caesar sends his legions to teach you a lesson.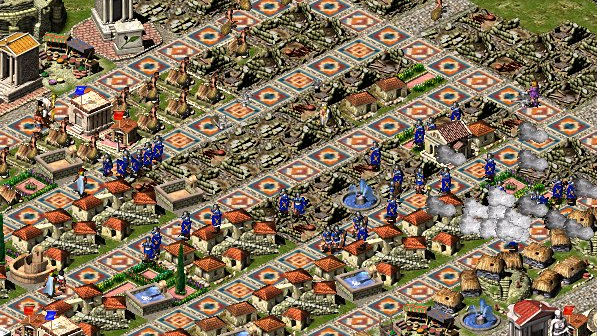 Caesar coming to my city and wrecking my stuff.
City builder games don't always take the logic of their setting all the way through. In Cities: Skylines, no one is coming to seize your city's assets if you never make a profit. People will just leave. And while people certainly fled my crappy city before my pissed-off boss came to knock it apart, the game really committed to its structure of backing entity (Caesar) and implementation agent (me).
I defaulted on my end of the deal, and the legions came to knock me Lego set apart.
I'm not saying that city builders need to go for "realism" or something like that, but the ability to piss off your boss is an element that the genre normally misses.
If a city builder has "enemies," they are most often invaders that you need to defend your creations against. As a mechanic, angering Caesar gives an experience in which you become your own worst enemy. The promises you made about what you could do as the governor of a small city were hollow, and now you've got to pay the price.
In any case, it's a novel way to lose a game.