With eight days remaining until Christmas, it's as good a time as any to take stock of 2018.
It's been a rollercoaster of a year, whether you're just looking at games, the tech around them, or the world in general. The tech and gaming world had a spanner thrown into the works in the first few weeks of the year with the revelation of Meltdown and Spectre, two security vulnerabilities that ended up affecting almost every modern computer on the planet.
We had a total lunar eclipse and first blue moon eclipse for over 30 years, and from the gaming side someone found a way to make a 3D game engine - inside of Microsoft Excel.
The start of the year also saw Fortnite eat more and more of PUBG's lunch, en route to its total domination of the battle royale genre. Monster Hunter: World launched to public and critical acclaim, while our delightful government was still modelling video games as a pastime for children.
People discovered a typo in Civilization VI that affected AI behaviour, while Blizzard finally got rid of a well-known griefer who had ruined thousands of Overwatch matches. "They have a large number of separate accounts with copious reports each, all of which have been previously suspended for extended periods of time and one of which is permanently banned," Blizzard said at the time.
The mainstream media started discovering Fornite, a crusade which has continued to this day. Sony's first-party exclusives started to land, and the ongoing battle between Steam and the ACCC finally came to an end after a consumer rights notice started appearing on the front page of Steam.
One of the quirkier stories of the year was from April, when a group of malware hunters discovered a particular piece of malware that locked your computer - unless you played PUBG: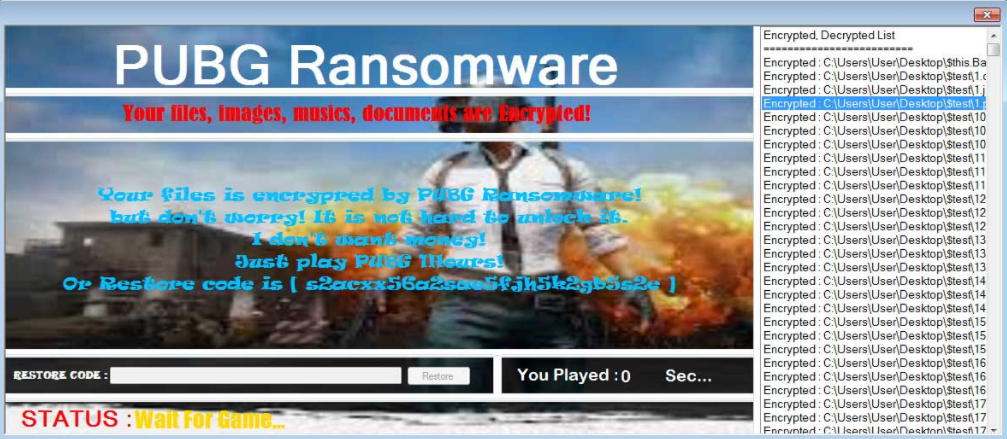 A new malware locks infected computers' files unless they fire up PlayerUnknown's Battlegrounds. Unlike other ransomware, PUBG Ransomware doesn't want infected users' money; it just wants them to enjoy a game of Battlegrounds.
One of the world's most recognisable arcade game players, Billy Mitchell, had his records disqualified and his entries removed from the Guinness World Book of Records. The homebrew scene started cracking the Switch en masse, and we learned what happened behind the scenes of Hangar 13, the makers of Mafia 3.
YouTube critic, reviewer and StarCraft 2 caster John 'TotalBiscuit' Bain passed away, and we started on the long, bizarre train that would become Fallout 76. The Classification Board found itself in the press after We Happy Few was banned, reviewed, and then unbanned, and the federal government surprised everyone by backing a Greens amendment to launch an inquiry into loot boxes and microtransactions.
Japan terrified the world with its whisky shortage, and the NBN managed to hit another own goal after its outgoing CEO awkwardly likened gaming to Netflix (which it's not, but probably will be very soon). He did walk those comments back shortly thereafter, but the damage was already done.
More companies started talking about their cloud gaming projects, with Telstra revealing that they had helped run trials with major publishers. Google's efforts were the first to become publicly playable, using Assassin's Creed: Odyssey as a test.
Real-time ray tracing became available (eventually), and the world started lusting over Cyberpunk 2077 after CD Projekt Red was comfortable enough to upload footage online. Blizzard wrote a heel turn into Sylvanas Windrunner, and then took a heel turn themselves with the reveal of Diablo Immortal.
We did, however, finally get an Uncharted film. It was a short one, but it was nigh on perfect:
I could go on and on, but needless to say: it's been a busy year. Personally - and particularly given recent events - I'm very happy to see the back of 2018 and move into 2019 afresh. I am eternally grateful that my family is all together, mind you: my mother had a major cancer scare and began chemotherapy, and it wasn't until the very end of the year that things started to take a turn for the better.
Things, as always, could have been so much worse. Sometimes, just being able to see out the new year is reward enough.
How has 2018 been for you?