Crash Team Racing, the PlayStation 1's answer to Mario Kart, is coming back in 2019, Activision announced at The Game Awards this evening.

In development at the studio Beenox, which created the racing portion of 2015's Skylanders Superchargers, Crash Team Racing Nitro-Fuelled is a "built from the ground up" remake of Naughty Dog's 1999 kart racing game. It'll be out June 21, 2019 for PlayStation 4, Switch, and Xbox One.
Just in case it's not already apparent, Activision released some comparison images so you can see what sort of touch-up job the game has gone through on its journey through the decades: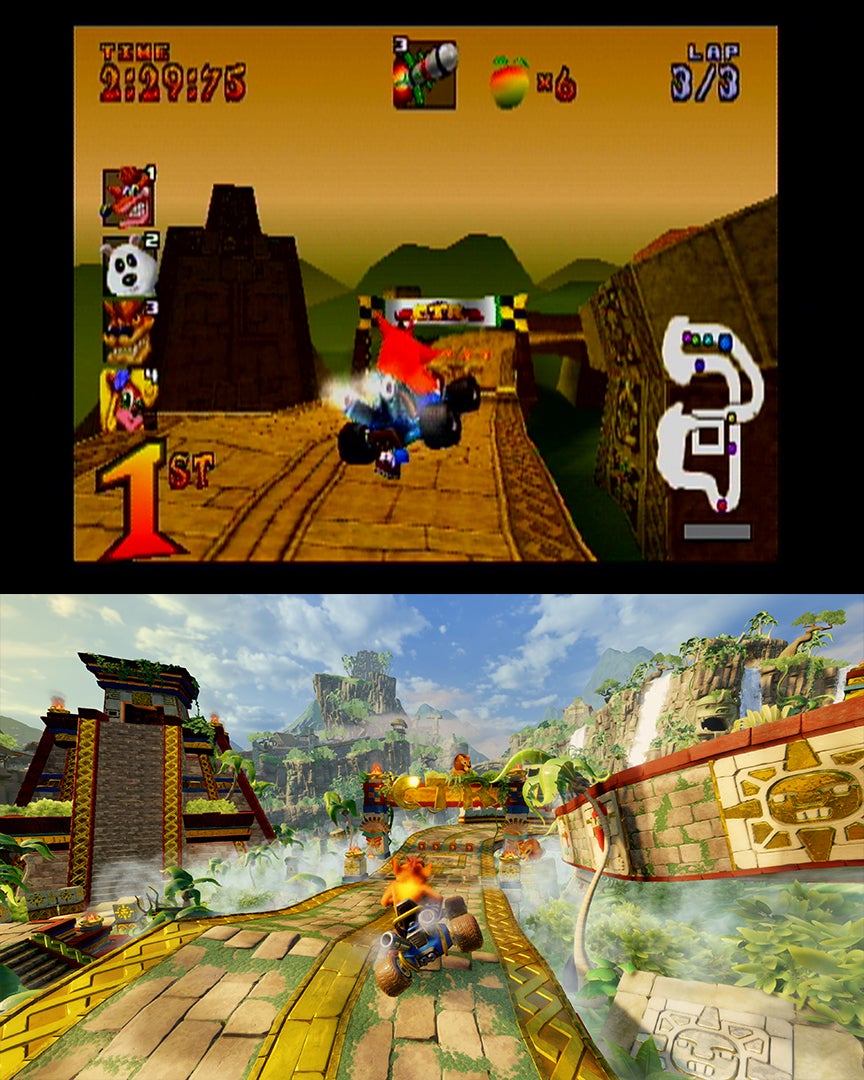 Screenshot: Activision
I'm pretty sure that's the PS1 version there on the top.
All the modes from the original—Adventure, Arcade, Versus, Battle, and Time Trial—will return for the remake, which will add online play.
Nitro-Fuelled will be available in a $US40 ($55) standard edition as well as a $US60 ($83) "digital deluxe" version called the Nitros Oxide Edition, which will include the racer Nitros Oxide as part of the starting roster, as well as an additional kart, character skins, and "much more."
You can unlock Nitros Oxide in the regular version of the game, but only through "completing some of the fiercest challenges." So maybe you just want to pay the extra $US20 ($28), I don't know. Depends on how much you like this guy: