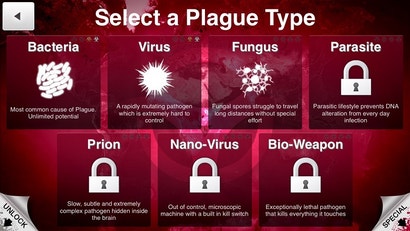 If there was one game where dealing with the rise of science denial seemed appropriate, it would be Plague Inc..
Late last week Ndemic Creations, makers of Plague Inc. and Rebel Inc., revealed that they'd been inundated with requests to add a scenario ... about anti-vaxxers. The studio replied, saying that they'd already released a "Science Denial" scenario last year. But the volume of requests kept coming, so the developers made a cheeky promise: get the below petition up to 10,000 signatures, and they'll see what they could do.
Image: change.org
With the petition nearly doubling Ndemic's goal, the developers acquiesced. The original petition asked for anti-vaxxers to be added as a buff, and Ndemic early this morning that they'd add anti-vaxxers into the game "soon".
ICYMI: Alright, alright! You spoke, we listened. Neurie's very happy to hear that we're going to start figuring out anti-vaxxers soon. He's dying to try and get inside their heads. https://t.co/fYq09awgJc pic.twitter.com/qxnNQGIV1b

— Plague Inc. / Rebel Inc. (@NdemicCreations) February 26, 2019
The game already supports multiple options for plagues, and I'm sure "Stupidity" would fit nicely alongside viruses and fungii.