While there's still plenty of anger over the Epic Games Store thanks to Metro Exodus, there is a separate (and unrelated) tasty carrot: the store is giving away one of the best Metroidvania-style games this generation for free.
I'm talking about Axiom Verge, the 2.5D platformer which launched the same year as Ori and the Blind Forest. Both games released in 2015, and they both injected a ton of interest into the Metroidvania-style genre. Axiom Verge had a much more classic look than Ori, which I suspect didn't work quite as well for people new to the genre, but it was no less superb.
It's a slow starter of a game – most Metroid-esque games are – but once your arsenal starts to grow, the range of abilities, gadgets and guns give you plenty to uncover over the rough 12 hours (which is how long it took Mikey to finish the game, but your mileage may vary).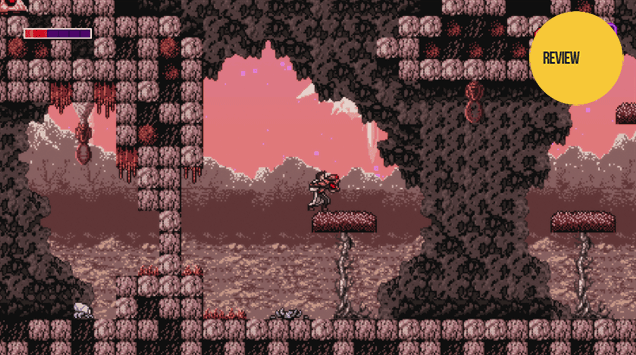 Yes, I gained a new ability! Now where the hell do I use it?
Read more
In any case, it's a cracker of a game that also happens to be free to download and own until February 21 internationally. It's a neat way for Epic to get people to at least install and experience the Epic Games Store – and even if you hate the storefront experience afterwards, Axiom Verge is still absolutely worth checking out. Especially if it costs you nothing but a bit of time.