With the public beta for Anthem done and dusted, and the VIP beta just before that, everyone interested has finally had a chance to have a shot at Bioware's sci-fi co-op flyer. Question is, what do you think?
Those who played in the public beta had the fortune of missing most of the connection issues that beset the VIP period. Server issues prevented plenty from even connecting, with the problem getting so bad at one point that other EA games, servers and logins were affected. Others were able to get past the login issues, but were presented with an infinite loading screen instead. Sometimes that appeared before connecting; at other times, players would get hit by the load of death after completing a mission.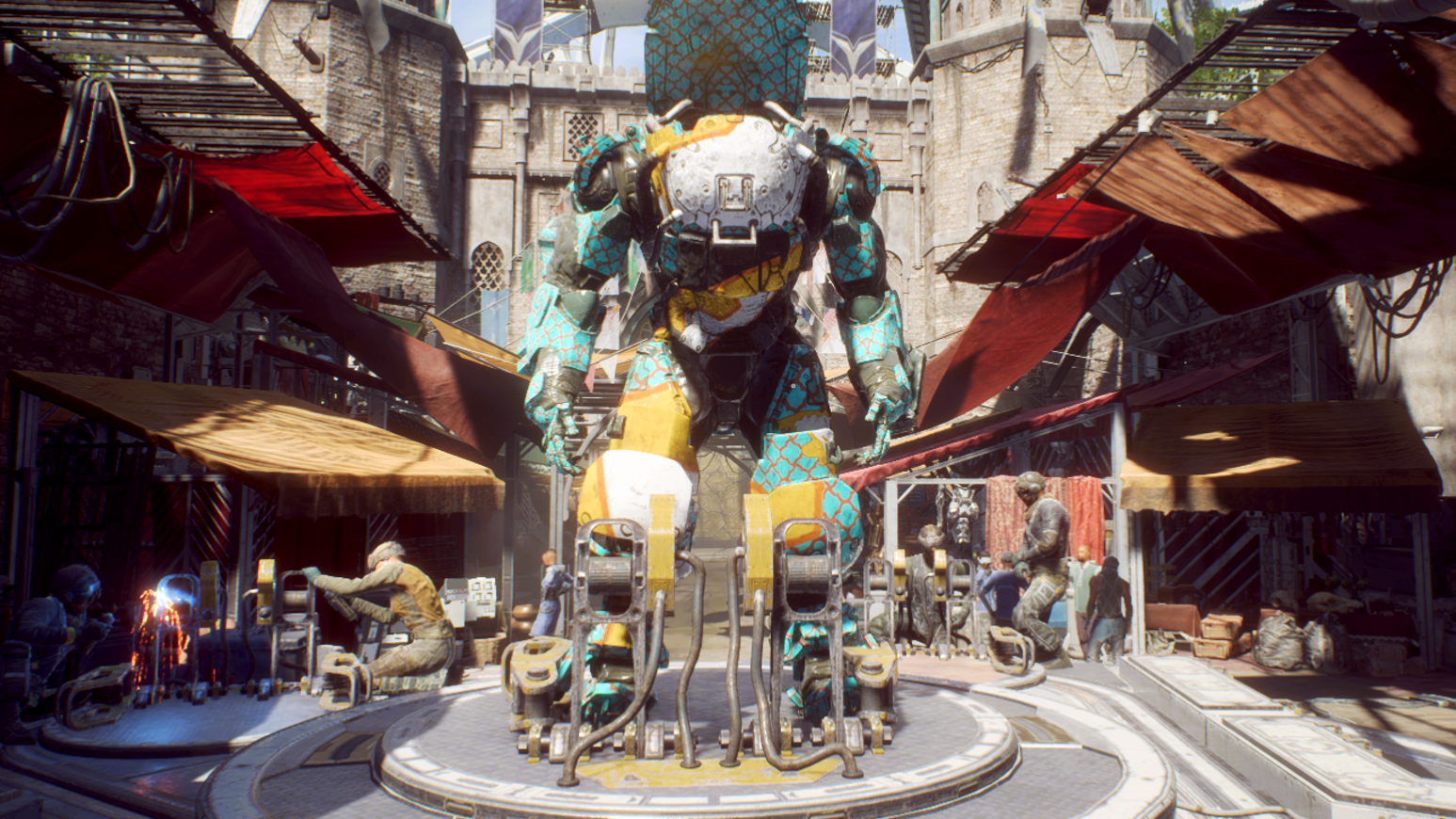 Anthem, BioWare's upcoming online loot shooter, has some cool ideas. Unfortunately, the game's demo last weekend was so busted, it was hard to get a good feel for the game.
The public beta had far fewer issues, although there were still some performance quirks depending on what platform you were playing on. I heard multiple reports over the weekend of frame rate drops on the PS4 Pro. Digital Foundry spotted a fair amount of instability on both of the consoles, but discovered that the frame rate could be improved substantially if the PS4 Pro's output is manually locked to 1080p in the settings.
For what it's worth, the Xbox One X does render internally at a maximum of 4K, while the PS4 Pro tops out at 1800p.
Other issues that players noted in the open beta, ones less tied to performance include loading screens when opening your inventory, no text chat, slow animations for the menu UI (remember No Man's Sky at launch), quirks with mouse and keyboard input (although the developers posted on Twitter that these should be corrected by launch), and no HDR available in borderless fullscreen for PC users.
But those are just some of the complaints I saw across my feed and publicly, and plenty of those also had plenty of fun with the flying, general concepts, the freeplay system, design, visuals and javelin customisation.
But what about yourselves. Did you try either of the Anthem betas, and if so, what did you think of it?