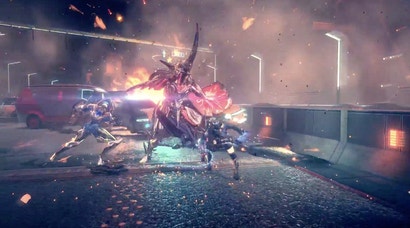 During today's Nintendo Direct, Bayonetta, Nier Automata, and Vanquish developer Platinum Games debuted its latest Switch game: A mecha-powered cyberpunk action game called Astral Chain.
The game play seems to be a mix of Neir: Automata and maybe a bit of Bayonetta too, with characters playing along side a robotic/cybernetic companion to fight an evil force threatening what appeared to be a futuristic Tokyo.
The release date is set for August 30, 2019.
Platinum Games also passed on that Bayonneta 3 is still in development, so we might see something come E3.