Resident Evil 0, 1 (the remake), and 4 will be released for the Nintendo Switch on May 21, according to the series' official Twitter feed.
Resident Evil 0, 1, and 4 are coming to Nintendo Switch eShop on May 21!

Play all three masterpieces anywhere, such as:
– On trains ????
– During mansion tours ????
– Across the European countryside ????

Pre-orders start on Feb 28! pic.twitter.com/BCzatyoUhU

— Resident Evil (@RE_Games) February 25, 2019
Capcom are continuing to roll out their old titles with Resident Evil 0, 1 and 4 all coming to the switch. It seems that other companies are waking up to the fact that the Nintendo Switch is actually a great platform for longer form games, with audiences being able to utilise their free time switching between the portable version and the ported version.
These games were first announced to be coming to the switch in October, but now we have some solid release dates.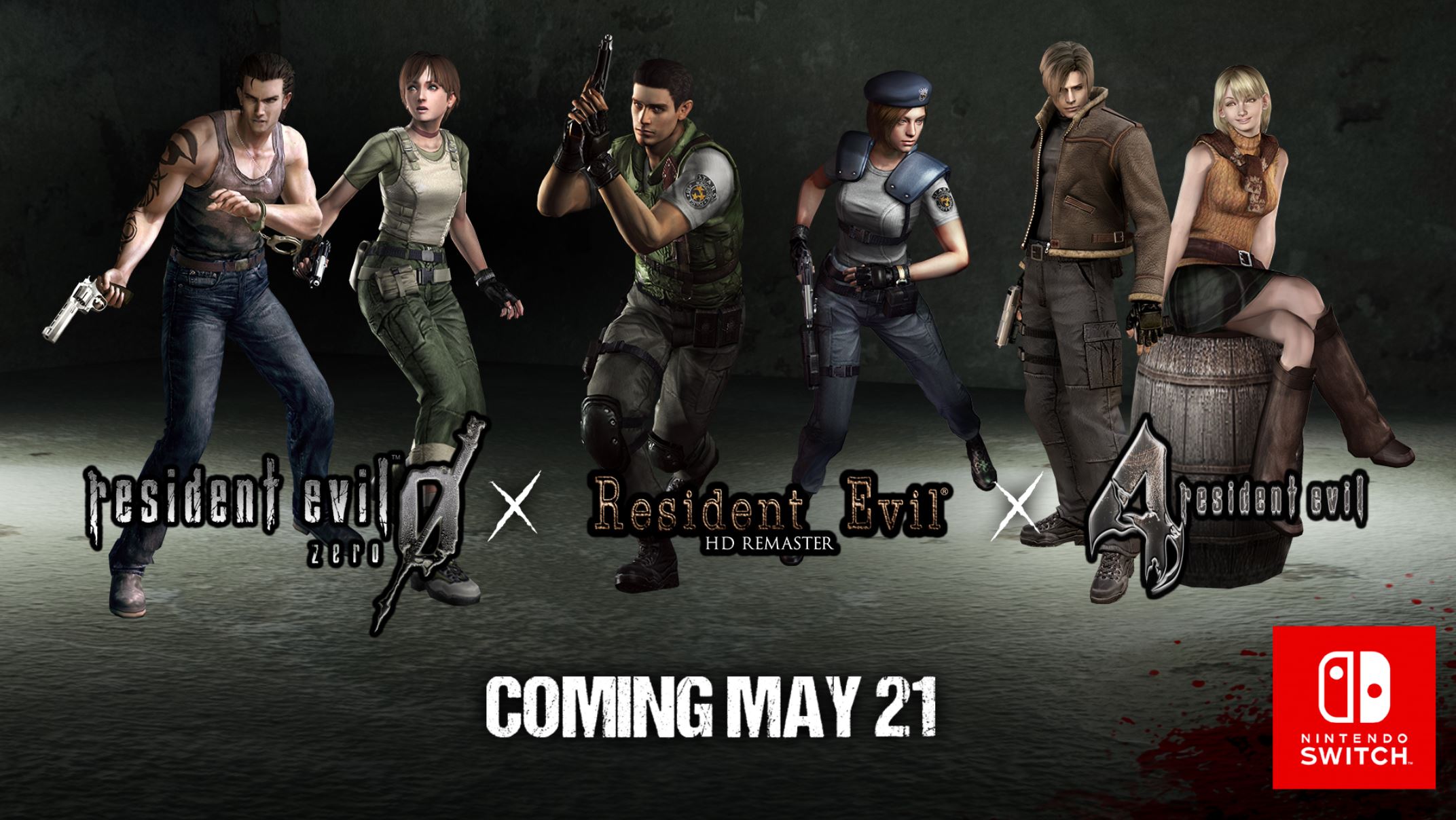 Some people may already own these games multiple times over, but, hey, they're pretty good games. All of the games will be on the eShop, but Capcom is selling physical copies in different bundles in different regions.
While in the US the games will be available for purchase as a bundle, in Europe they will have to be bought separately. As for how it will be in the Australian eShop we don't yet know, but we will update the site once we find out.