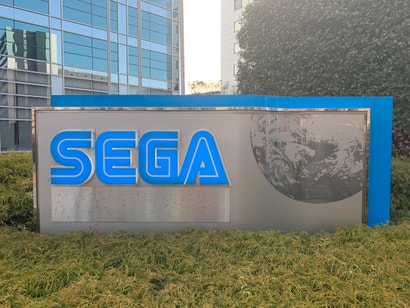 Image:
nakayuji
Sega has moved its cooperate offices from its former location in Tokyo's Otorii to a new Sega Sammy Holdings site in Ousaki, Tokyo. Sega sold off its old headquarters, and with talk that the building will be torn down, Sonic developer Yuji Naka came to say goodbye.
— Yuji Naka / 中 裕司 (@nakayuji) February 24, 2019
As Game Biz (via Siliconera) reports, Sega Sammy sold off the land for $US47 ($66) million.
"It's said that the building where Sega Enterprises was located will be gone, so I came to take photos with my kids," Yuji Naka wrote on Twitter.
Naka told his children that he made Sonic the Hedgehog on the 7th floor. He added that there were lots of people gathered around Sega's old offices. However, they were there for a Pokémon Go raid battle.
If you are in Japan and want to say goodbye, now's your chance!
旧SEGA本社。 pic.twitter.com/7JqmoIwqec

— hiro (@hiro901x74) February 23, 2019
SEGAの旧本社 pic.twitter.com/Q0oL2i6N4p

— tk=養分乙 (@taka99991982) January 3, 2019
外からも、本社移転用の段ボールがちらっと見えた#SEGA pic.twitter.com/GXFtyMtWau

— しゃちょージャック (@AssaultzumiA) February 17, 2019
Here is a peek inside Sega's new offices.
SEGA本社きたぁ

ゲームの話'`ィ(´∀`∩ pic.twitter.com/hvWKf29g08

— はなび????????.????.???? 黒い砂漠????カルフェオン鯖 (@hanabi_ced) December 27, 2018
セガサミーグループが本社屋を公開! セガのゲームはここから船出する - GAME Watch https://t.co/hDc85WNLSn

— セガ公式アカウント (@SEGA_OFFICIAL) September 12, 2018
セガグループ本社は8月より大崎ガーデンタワーに移転し営業を開始いたしました!

業務エリアのほか、Coworking Spaceやカンファレンスルーム、Cafe・BAR・食堂が設けられ、ゲームやダーツ、LIBRARYを通じコミュニケーションの活性化を図ります。

詳細はこちら
⇒https://t.co/8T2PsEAddm pic.twitter.com/aPSmNUthbH

— セガ公式アカウント (@SEGA_OFFICIAL) August 24, 2018