Last week, Super Real Mahjong PV was released on the Nintendo Switch. This week, downloads of the digital game have been temporarily suspended.
Warning: This article might be NSFW!
The Super Real Mahjong series debuted in Japanese arcades during the 1990s. The series has previously appeared on Nintendo hardware, such as the Game Boy Advance.
This latest release is a port of the game's fifth entry, which also got a Sega Saturn port in 1995. For the Switch version, the arcade game's original nudity was edited out with beams of light.
スイッチ版スーパーリアル麻雀PV
このご時世でよく出せたな・・・#スーパーリアル麻雀 pic.twitter.com/LBq5ZhLNtc

— hangon_z (@hangon_z) March 17, 2019
Switchのスーパーリアル麻雀・・・なんやこの光 pic.twitter.com/TEndLsbJou

— チェキータさん (@tanaka06041369) March 13, 2019
But as Hachima Kikou points out, the beams didn't quite censor everything.
スーパーリアル麻雀、ほんの数フレームくらいですが見えちゃっている気が…
#NintendoSwitch pic.twitter.com/0gyRRfjFTF

— QZK (@QzakuSEGA) March 14, 2019
どうでいいけどSWITCH版のスーパーリアル麻雀Vサターン版に光線入れただけだから画質調整したら乳首見えなくもない( pic.twitter.com/XTcdeEqgWN

— もここ (@MOKOTURN) March 13, 2019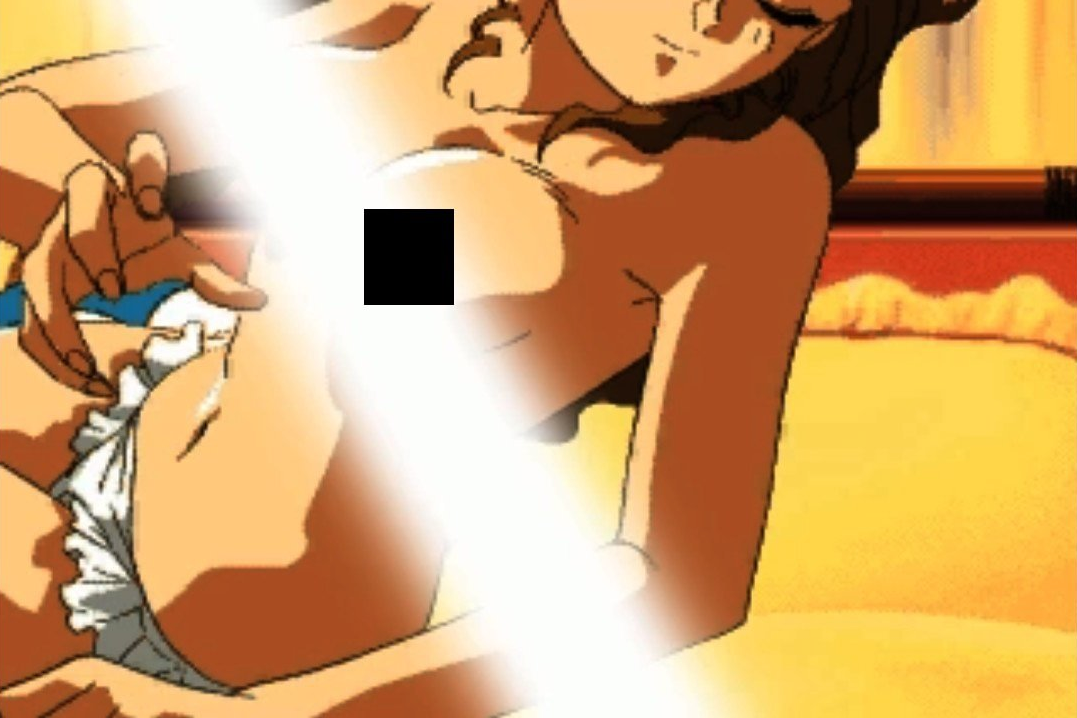 The above image was edited by Hachima Kikou. The original image does not feature the black box. (Screenshot:
Hachima Kikou
)
Mighty Craft Co., the folks behind the Super Real Mahjong series, issued an official statement, saying the entire game is being checked, corrected and sent to Nintendo for re-examination. If everything goes according to plans, the game will be patched next week.