Yes, we got Earth Defense Force 5 in the West just before Christmas. But there's a new EDF game next month, and it's getting a simultaneous worldwide release to boot. Here's what it looks like.
Earth Defense Force: Iron Rain, which launches internationally on the PS4 on April 11, takes you through a little prologue sequence before you get to the character creation process. After that stage, it's back to battling big old alien ants as always.
The UI is a little more minimalist this time around, but for the most point it's still one of the most absurd games you can get on a console. No word on a PC release yet, but honestly, don't let that stop you.
You'll get the best quality through the Twitch video above, but if YouTube is more your style, that's embedded below as well.
As Mikey noted with EDF 5, the whole series is the best possible kind of dumb. Welcome to glitch country, and you are its exterminator.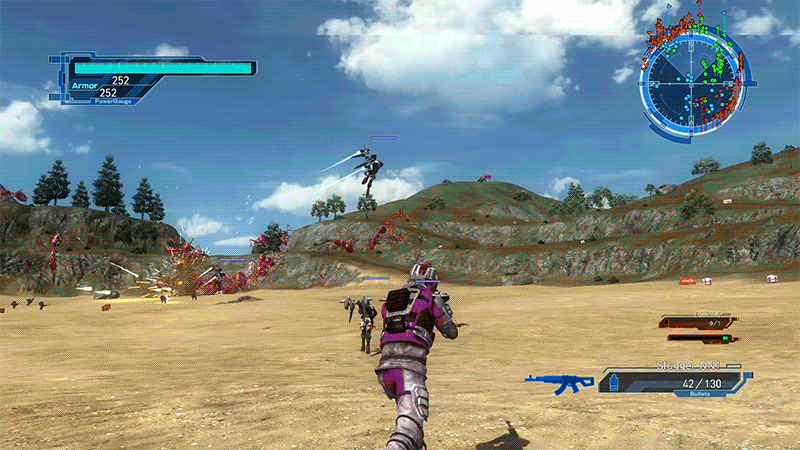 Just in time to help us mindlessly while away the winter holidays, Earth Defence Force 5 for the PS4 brings players back to the stupidest version of our planet possible. The giant insects no one calls insects are back, and this time they've brought 6.10m tall frogs that look "just like us." I'm face-palming, but it's an affectionate face-palming.
Read more