Tax time isn't far away, which means it's time to start thinking about those four-figure deductions. A new work laptop usually fits the bill quite well. But which one should you get?
That answer depends naturally on what you need. Or at least what you think you might need. Some people can't live without an SD slot, God bless their heart. And others know they might need a bit more grunt depending on how much time you'll be spending in Photoshop.
Or the indie section of Steam.
Either way, there's a bunch of solid devices worth looking at before the end of June. More laptops are on the way later this year, although we don't know when they'll arrive in Australia. Besides, if you keep waiting for something better to come along in tech, you'll be waiting forever.
So if you're in need of some fresh hardware? Here's what you should be looking at first.
The Best Laptop For People Who Don't Know What They Want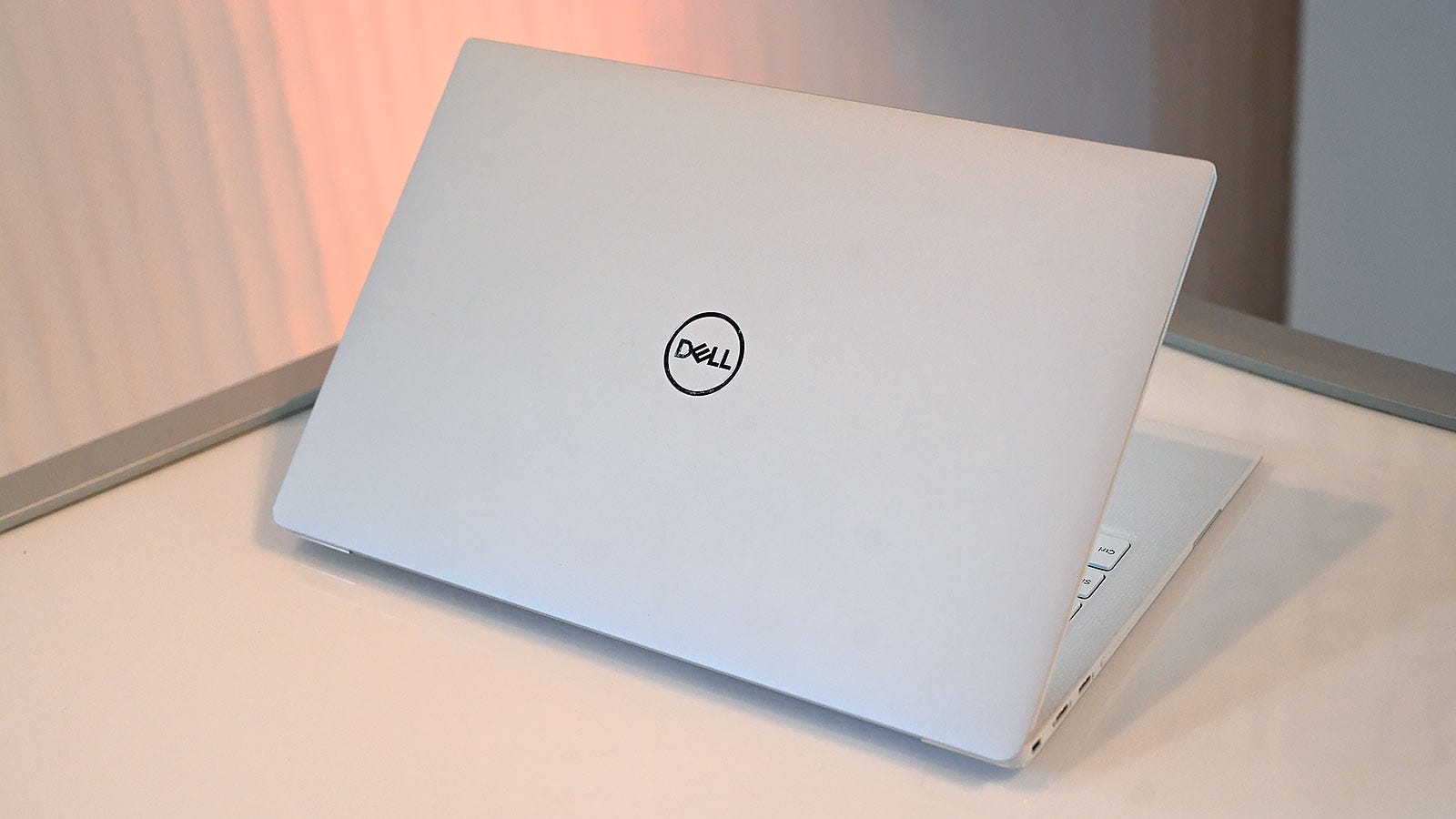 Dell XPS 13 (2019)
There's always someone out there that needs new hardware. They don't know what they need specifically, beyond the fact that they'd like it to be new, relatively light, and if it could look kind of nice, that'd be handy.
We all know someone like this. So what they're really after isn't the best laptop, but one they won't be disappointed by.
That's been the Dell XPS 13 for the last couple of years. The 2018 revision was only really held back by Nasal Cam, which Dell promptly fixed this year. The rest was exactly as you'd expect: Good battery life (but not the best), good hardware (but not with the 9th generation CPUs because they hadn't been released yet), an excellent form factor, and a gorgeous chassis.
What holds the XPS 13 back really depends on how much you need a native USB-A port, versus being able to live with a USB-C dongle. People who don't know what they want, or just need something that does a bit of everything, will learn to live with the dongle.
The Best Macbook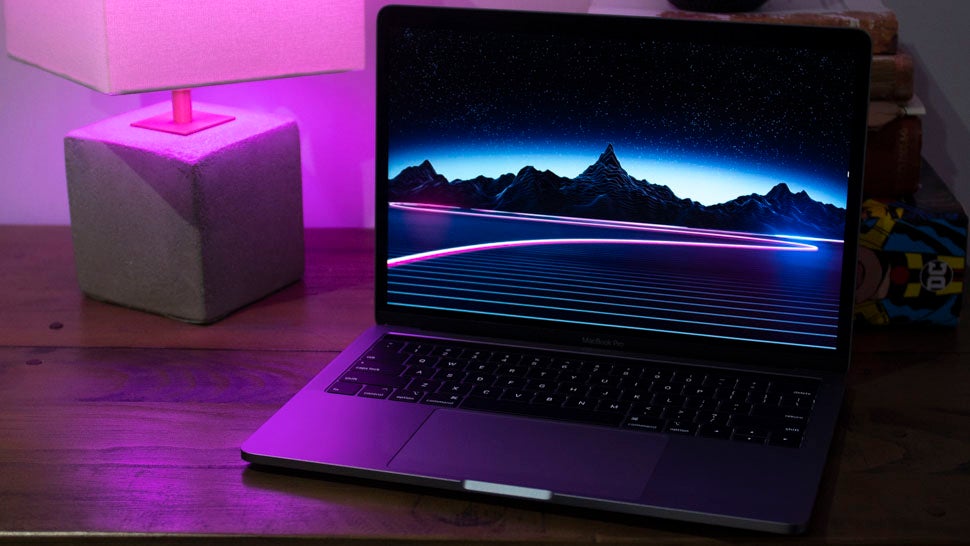 MacBook Pro 13″ w/Touch Bar
More MacBook's are coming this year, but for now the best deal at the end of last year is still the best option. That's the 13-inch MacBook Pro with the Touch Bar, which starts from $2699 locally, unless you want an i7 and 512GB of RAM (hello $3499).
And for those being snarky in the back: Yes, you can find better value elsewhere. The updated MacBook Air isn't the best option, because there's vastly more competition at that price point with infinitely better hardware. And the less said about that butterfly keyboard, the better. But if you can't live without your Mac, or the accuracy of that Retina display out of the box, or you really, really hate Windows as a laptop OS, then the Touch Bar Pro is the way to go.
But what if you, y'know, like saving money?
The Best Bang For Your Buck (If You Can Still Get It)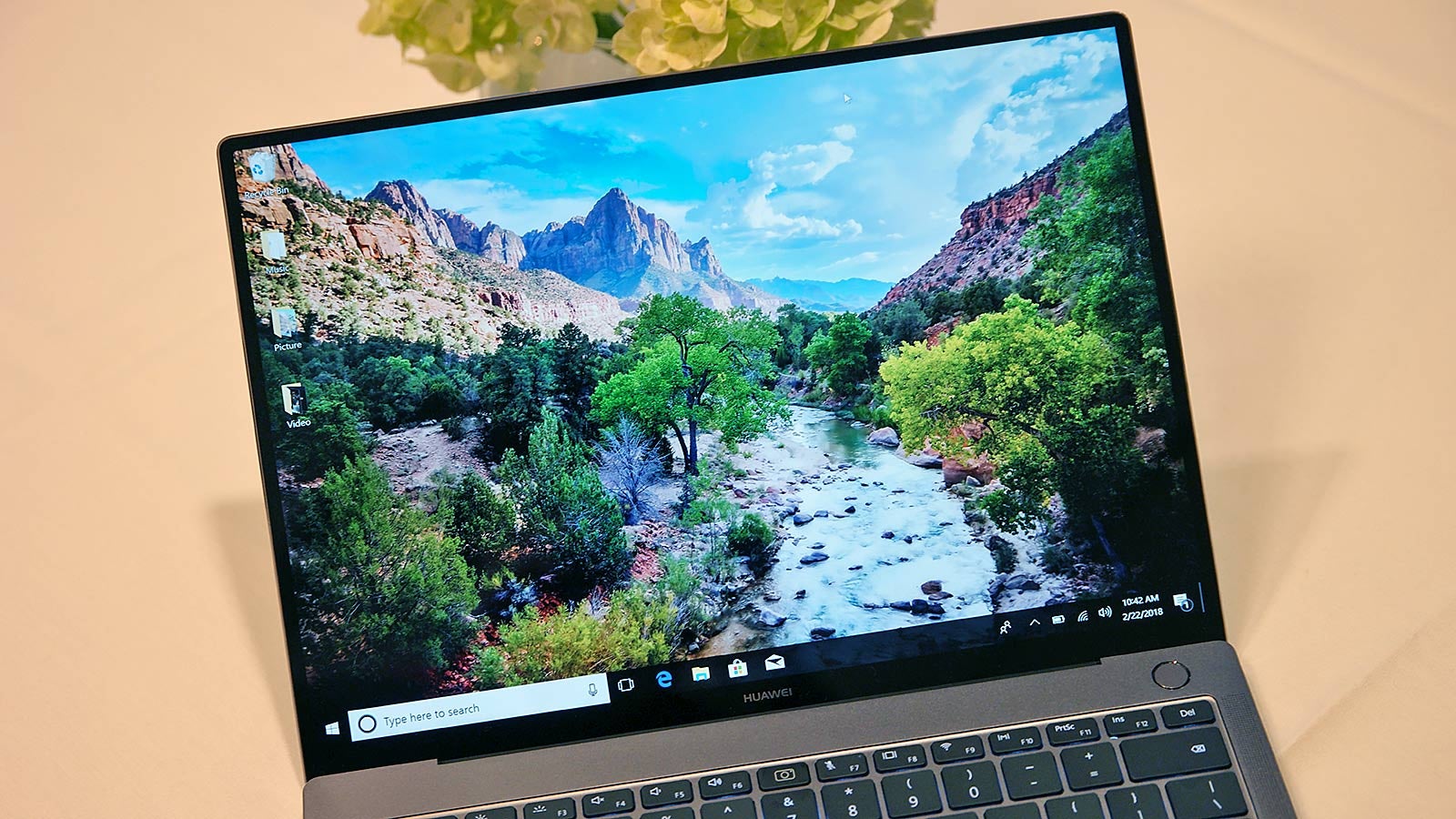 Huawei Matebook X Pro (2018) or the HP ENVY 13
Up until the launch of the Matebook 13 – Huawei's direct answer to the Macbook Air and 13″ clamshells like the XPS 13 – you could get the 2018 Matebook X Pro for a stonking $2299. And while it wasn't the perfect laptop, paying $2299 for 16GB RAM, an 8th-gen i7 CPU, a solid 3000×2000 touchscreen display, USB-C and USB-A support, a dedicated MX150 GPU and 512GB of storage is a pretty bloody good deal. The new Matebook X Pro is due to come to Australia later this year, which should result in the Matebook X Pro being discounted from its current perch of $2600.
But if that doesn't happen, there's a ready made competitor in the HP ENVY 13. It's bog-standard 1080p display isn't as good as the 3:2 offerings in the Matebook line (or the Surface Book/Laptop) but the specs are hard to argue with. An i7 CPU, 16GB RAM, 512GB storage, that MX150 GPU once again, and a unit that weighs 1.21kg. That's lighter than the XPS 13, Lenovo's Ideapad's workbooks, and noticeably lighter than any Surface Laptop, Matebook or Macbook.
You Need To Save Every Possible Cent
MSI PS42
The advantage going for more established brands is you get a certain amount of class. Laptops don't look like arse in 2019, and there's plenty of stylish choices to choose from.
But all of those come at a premium. If you're utterly ruthless about your tech, and you don't mind something that's not quite as nice to look at, type on, or live with, then you might want to give MSI another look.
The company's better known for their gaming laptops, particularly in Australia, but they've been making more of an honest push into the thin-and-light category over the last few years. The PS42 weighs 1.19kg and has an aluminium finish that's reminiscent of HP's Spectre line (although it's not as nice).
But on the flipside, you're only paying $1599 for a 14-inch laptop that still has an i7 CPU, 16GB RAM, a 256GB M.2 PCIe SSD and a GeForce MX150. $1599! It doesn't have the same finish as almost everything else on the market, but the battery life is solid and the guts are leagues ahead of other "student" or "productivity" laptops around the same price.
ASUS's ZenBook S is lighter again at around 1kg, but a little pricier and you won't have that MX150 GPU. Lenovo's Ideapad S530 will set you back $2000, although it's got slightly slower RAM and the battery life won't get you through a full day. Just note that you're not getting amazing displays at this price point, and if you plan to spend a lot of time writing by the window or in sunny areas, that's something you should consider.
But sometimes you really have to pinch pennies. And in those cases, it's worth remembering that there's a ton of value available under $2000. MSI's PS42 is pretty hard to argue with, even if it does look like something Toshiba would have pumped out five years ago. Also: USB-A ports! More than one! That's handy.
A Work Laptop That's Really Just A Better iPad In Bed
Firstly, it's worth asking yourself: Are you sure you don't want an iPad. If all you're going to do is stream Netflix and occasionally doodle in ProCreate (or Paint) for fun, the tablet will always be the better option. The iPad Air, even though it only supports the original Apple Pencil and not the vastly improved second iteration, will only set you back $779. You can get a keyboard attachment if you think you'll be doing some light email work.
But what if you know you'll be doing some heavier typing, you need the Windows ecosystem or just something that's a little more versatile? That's where the iPad Pro's $1229 price tag becomes a disqualifying factor, and where these 2-in-1's become more attractive.
But I am an artiste: the Surface Pro 6
From $1849 for the i5 model, or $2299 for the i7, the Surface Pro has never represented the best value for money. And it's never been the best device to type on, even though the Surface Pro has improved remarkably from the initial variations.
But the Surface Pro is still a tablet first, laptop second. Paired with the excellent Surface Pen, however, it's a solid option for artists. You still have to make a ton of compromises, because Windows 10 just isn't a great tablet OS. And there's the part where Microsoft have been annoyingly stubborn with their refusal to adopt USB-C.
If you're buying a Surface Pro, however, chances are you're not seriously considering the models with an i7 or more storage – they're simply not worth it. What it is good for is a video-viewing device that you can get a ton of typing done on, while having an excellent display with solid battery life. And $1349 for the i5 model with another $140 on top for the Surface Pen is actually a good deal compared to a similarly specced iPad Pro – which costs $1449 if you want the 11-inch 256GB model, and that doesn't come with the good Apple Pencil (that's $199) or a keyboard attachment (an insane $269).
Even if you were to forgo the extra storage space – and 64GB is cutting things really fine in 2019 – that's still $1697. And you're still dealing with a device that isn't as useful for editing images, spreadsheets or presentations as much as something with a better keyboard (or a mouse!) would be. An artist with ProCreate can do a hell of a lot with an iPad, but you can do that on the entry-level Surface Pro too, and for cheaper.
But can I game: Acer Nitro 5 Spin
Out of everything in 2019, this will be the question that changes the most. I'm hearing on the grapevine that more Ryzen laptops will be making their way down under this year, with ASUS already announcing a few ahead of Computex. You can get some integrated Vega graphics with the Ryzen-powered HP Envy 2-in-1 laptops, but Nvidia's MX150 GPU – provided you're getting the full version, and not the cutdown model – blows the pants off that in just about any game you pick. And then there's the refreshed HP Envy with a MX250 GPU, which is coming later this year.
But until then, the Acer Nitro 5 Spin is the 2-in-1 gaming convertible to beat. Priced at $1500, which comes with a NVIDIA GTX 1050, an i7-8550U, a 256GB SSD and a 1TB HDD for your game installs, and a 1080p screen backed up with a 360o hinge.
No, it's not as nice or as refined a laptop as pretty much anything else mentioned here. But the GTX 1050 will kick the teeth out of the MX150 when it comes to games, and it'll steamroll everything beneath that. There's almost twice as many CUDA cores on the GTX 1050 compared to the MX150 as well, so it'll be noticeably better in Photoshop, Premiere, and anything else that needs a bit of GPU grunt. There's even an SD slot, a rarity amongst laptops these days. Word to the wise though: if a gaming laptop is seriously what you need, consider something more suited to the job (with better cooling!) than a 2-in-1.
A classy device, please: HP Spectre x360
The Spectre x360 line isn't cheap – the basic 13-inch model will set you back $2500, and you're only getting 8GB RAM and a i5 CPU for your troubles. But to weigh against that lack of grunt is probably the best design in a 2-in-1, some of the best battery life in a laptop (until the 9th-gen Intel devices arrive, with possibly some competition from AMD), and a decently bright screen.
It's also roughly the same weight as a Macbook, Huawei's Matebook, and the Surface Laptops, which is a big plus. It's also got the ability to limit the viewing angles of the screen – very handy on the commute – and it comes with a stylus for free. It won't rival the Surface Pen or the utility of the Apple Pencil, but if you just need something to tap while you work through turns of Civilization, Galactic Civilization or indie adventures, it's nice to have.
Fun fact: you can play The Witcher in tablet mode. You'll have to long tap to cast signs, but it works! And you could also just, y'know, rebind the key.
Just A Good Gaming Laptop
MSI GL63 or ASUS TUF FX505DT
The gaming category will change the most over the next couple of months, and it's the one where AMD are poised to compete the most. But for now, your option is going to come from one of two brands: ASUS or MSI.
Both brands are the biggest suppliers of gaming laptops in Australia, and as a result there's plenty of choice when you dig down. For raw price to performance, MSI's GL63 is good value for $2299. The latest model will get you an RTX 2060 with an i7-8750H, 16GB RAM, and most crucially, a 512GB PCIe SSD along with a 1TB second drive. Having that 1TB for games is the biggest quality-of-life change you can have in a laptop, because most modern titles will eat up that 512GB real fast.
If you can live without that extra storage space, and need something more affordable that can just play one or two games reliably (like Overwatch or Apex Legends), then the most interesting option is an AMD-NVIDIA combo. Announced ahead of Computex was the ASUS TUF FX505 series, a range of laptops starting from $1099 that come with Ryzen mobile CPUs and NVIDIA GTX 1650 or 1660 Ti GPUs. One of the more affordable offerings is the FX505DT, which has a GTX 1650, 16GB RAM, 512GB PCIe SSD and a Ryzen 7 3750H. The Ryzen 7 won't fare as well Intel's mobile CPUs, but it'll be the GPU doing most of the work in games. And that's not a bad package for $1500.