The Japanese government has announced that the new imperial era is Reiwa (令和). It has several meanings, but the official English translation is "Beautiful Harmony." It's also the name of an erotic game theme.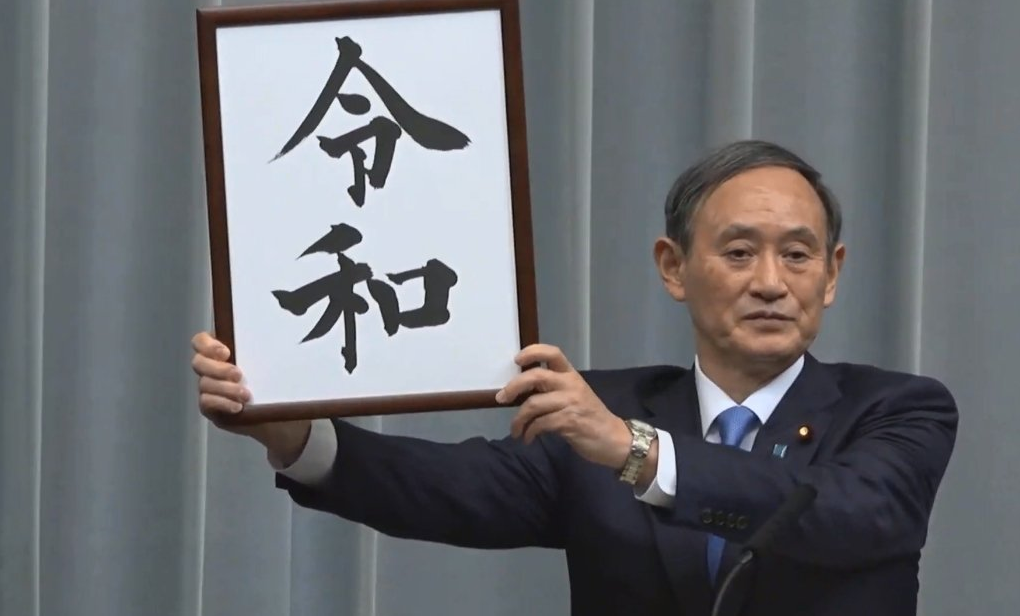 Today, the Japanese government announced the name of the new imperial era: Reiwa (令和). It will replace Heisei, the name of the current imperial era.
As Otakomu points out, when the official English translation was announced, singer Yui Sakakibara pointed out that "Beautiful Harmony" was the name of a song she sang...
まさかの「令和」の英訳が「Beautiful Harmony」に…っ❗✨
そして皆さん↑と言えば榊原ゆいの曲と気づいて下さってるw❗
ありがとうございます✨
「Beautiful Harmony」は、私の持ち曲の中でも、今でも人気な色褪せない名曲ですよ~✨#令和 #令和に乗っかる#BeautifulHarmony https://t.co/vwm0728Wad

— 榊原ゆい (@YuiSakakibara) April 3, 2019
Here is said opening theme song.
... which was for Bra-ban! The Bonds of Melody, an 18 years old and up erotic game with hardcore, albeit pixelated, sex scenes.
Twitter users in Japan have been posting images of what happens when they search "Beautiful Harmony" on Google.
「令和」の公式英語訳 "Beautiful Harmony"、検索するとトップはギャルゲのOPなんだが pic.twitter.com/q4FtclF2w9

— ちゃん (@5ob) April 3, 2019
One Twitter user pointed out that the obvious fact that the abbreviation for "Reiwa" is "R," so I guess the erotic game connection is fitting.
『ゆずソオタクさんの考察』
令和(Reiwa)=Beautiful Harmony
Beautiful Harmonyを検索するとぶらばん!OPがトップ
令和の英字略称はR(平成はH 昭和はS)
R18(令和18年/18禁)は西暦2036年となり ぶらばん発売から30周年 pic.twitter.com/JbYC6wuNhi

— 綾地 寧々ちゃん (@A_NeneBOT) April 4, 2019
"R 18", as in rated 18-and-up, will be in the year 2036, in case you are curious!
Beautiful Harmony pic.twitter.com/ATidi7VjMS

— かな@倉科明日香FC (@21001997) April 3, 2019