Last night marked the return of Game of Thrones, now in its final season. Per usual, lots of viewers were entranced by the dragons and the boobs, but the standout moment for meme fodder was one character's piercing, smug gaze.
Viewers are itching to find out how everyone is going to die brutally at the hands of the ice zombie White Walkers, but the premiere itself was more place setting than anything else, with characters reuniting or learning secrets that the audience has known a while but are world-shattering in-world. Bran Stark was generally the keeper of these secrets, and he chose to be extremely creepy about it, mostly by staring at people.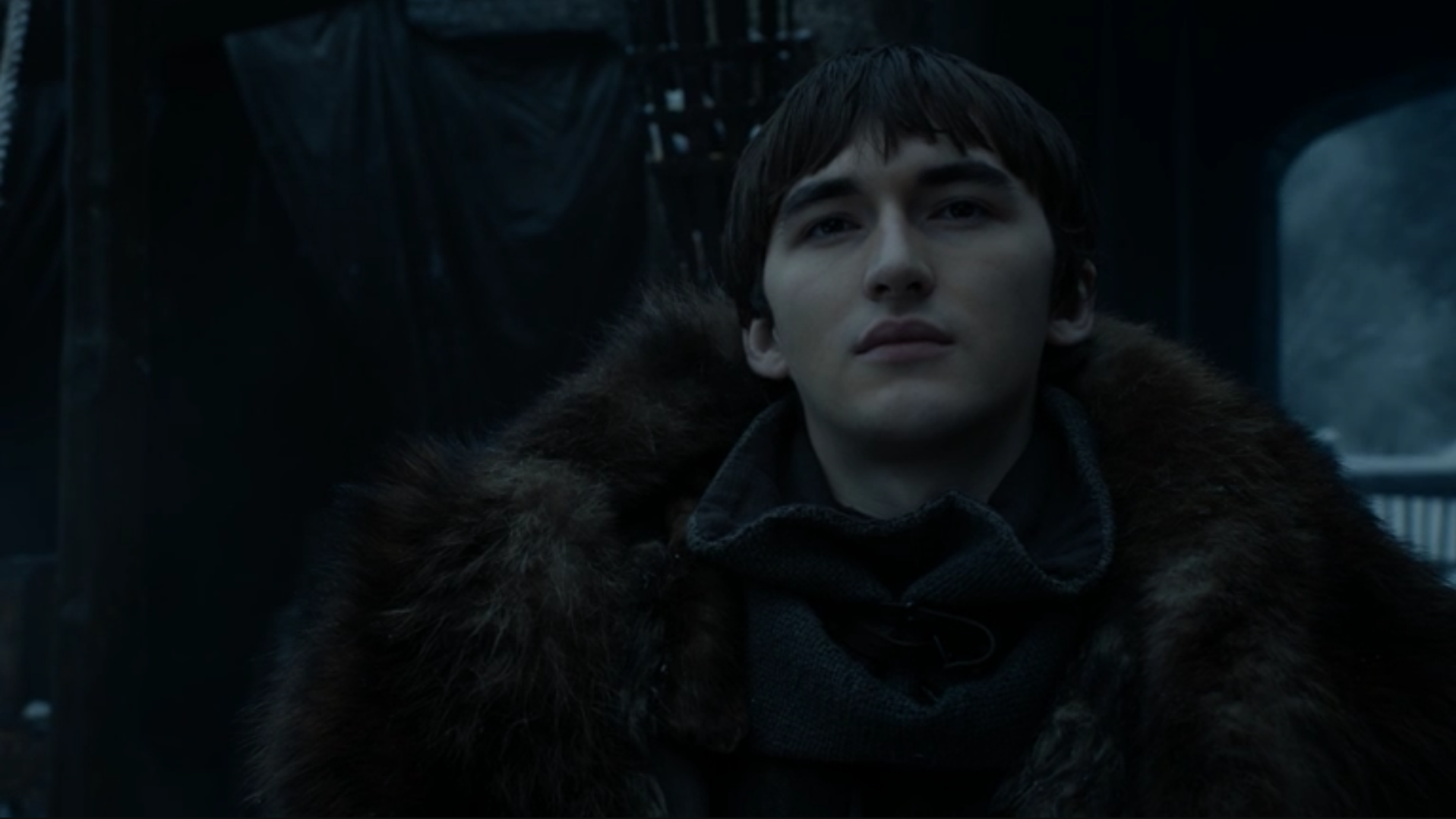 Bran had a reason for looking like a cryptic arsehole. He had spent the whole episode waiting for Jaime Lannister, the man who pushed him out of a window, paralysing him, in the very first episode.
We still don't exactly know what Bran's plans are, but he's been sitting on them for a long, long time. Bran's intense expression during his brief encounter with Jaime made fans crack up.
Bran when Jaime rode into Winterfell on his high horse:#GameOfThrones pic.twitter.com/bjkVmsR4oi

— dr. wikipedia eve louise calrissian-brown the 9th (@eveewing) April 15, 2019
when jamie sees bran pic.twitter.com/warqrdwfZU

— mark hoppus. (@markhoppus) April 15, 2019
Bran: I'm waiting for an old friend

Jamie: *arrives*

Bran: pic.twitter.com/bTNhUzttR1

— ???????????????????????????????????? ???????????????????????? (@Euneezyy) April 15, 2019
No one:
Bran Stark: pic.twitter.com/qOhBStJDID

— Dana Schwartz (@DanaSchwartzzz) April 15, 2019
this is like literally bran #GameofThrones pic.twitter.com/SqTBQhJBSv

— saga ???? (got spoilers and is still not over iw) (@forlustsag) April 15, 2019
#gameofthrones
jon/khalessi: hi h-
bran: stfu we have no time
also bran: pic.twitter.com/3a6hp6FMZh

— ???? (@Ziiiis) April 15, 2019
Bran Stark in every scene #GamefThrones pic.twitter.com/3Fdh1mYywB

— Will Thomas (@WillJTee) April 15, 2019
bran is a messy bitch who lives for drama

— ziwe (@ziwe) April 15, 2019
bran observing any and all mess in the seven kingdoms pic.twitter.com/M3sg4Vwu1S

— Bim Adewunmi (@bimadew) April 15, 2019
How many wheelchair ramps winterfell got this nigga Bran everywhere

— A (@Alkeydajuiceman) April 15, 2019
YOU: [switches to private browsing]

BRAN STARK: pic.twitter.com/YP1kitZDBd

— Dave Itzkoff (@ditzkoff) April 15, 2019
Bran was waiting for Jamie outside this whole episode like #DemThrones pic.twitter.com/sblxyD2SVk

— Sylvia (@SylviaObell) April 15, 2019
Jon:

Danaerys:

Jaime:

Bran: pic.twitter.com/cyYyTQz6Qw

— Heavenly ???? (@HeavenlyControl) April 15, 2019
Bran on Game of Thrones is now basically Orin from Parks & Rec pic.twitter.com/DbOGk96TWN

— Alex Zalben (@azalben) April 15, 2019
In the beginning of the episode Bran was like we don't have time for this, the Night King is coming.
End of the episode Bran was like but I got time for your bitch ass Jaime. Today I got time. #DemThrones

— Jon Aime ???????? (@JohnnyAime) April 15, 2019
Bran pic.twitter.com/A6YbSZdkEQ

— Kenjac (@KenJac) April 15, 2019
Bran literally the whole episode.#GameOfThrones pic.twitter.com/nUlok9IM2O

— Sam Mercoli (@SamMercoli) April 15, 2019
I present to you..

Dr. Dre's The Next Episode ft. Bran#GameOfThrones pic.twitter.com/rrlNeQHrw1

— Shahbaz Khan (@ShahbazMKhan) April 15, 2019
If you're wondering why Bran Stark can't just find some chill, remember, the kid has been through some shit, just like all the rest of his siblings.
People talking about Bran being rude and moody. Breh he got pushed out a window, had to survive beyond the wall & sees through everybody's lies past & present. You'd be acting different too lol

— Bree Newsome Bass (@BreeNewsome) April 15, 2019