Now that Captain Marvel's made her long-awaited debut on the big screen in her own solo film and helped defeat Thanos in Avengers: Endgame, she's one of Marvel's most high-profile heroes taking up space in audience's minds.
So it's none too surprising that she's the centrepiece of an all-new comic from writer Sam Maggs, artist Sweeney Boo, and colourist Brittany Peer.
In the all-ages Marvel Action: Captain Marvel, Carol Danvers comes down to Earth for some much-needed downtime with her good friend Jessica Drew, but the two heroes are forced to spring into action when they learn that all of Manhattan's bodegas are being overrun by flerkins, dimension-hopping aliens that resemble normal cats.
Normally, Captain Marvel gets along just fine with the furred, tentacle-mouthed beings, but their new attempt to oust New York's population of bodega cats is an injustice Carol simply can't abide by.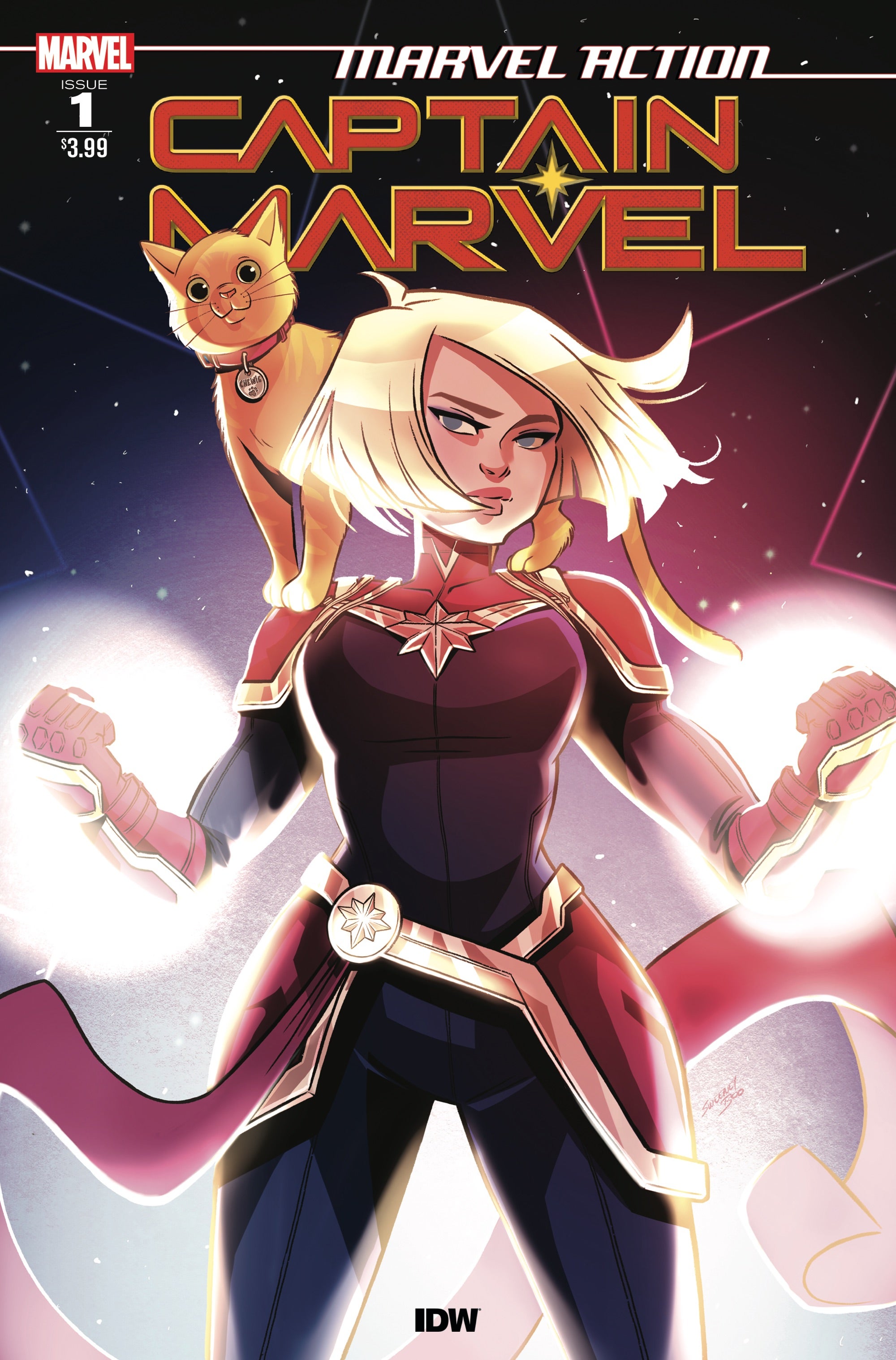 The full cover of Captain Marvel #1. (Image: Sweeney Boo, Brittany Peer, IDW)
The first issue of Marvel Action: Captain Marvel hits stores this August.