We're only several hours away from finding out what's happening to Apex Legends, what a singleplayer Star Wars game looks like in 2019, and the futures of Battlefield 5, FIFA, Madden and The Sims. Welcome to the beginning of another E3 people: get your coffee, a warm blanket, and let's do this.
Basic housekeeping: the latest updates will be at the bottom, closest to the comments. You should have no troubles skipping down to that either, but let me know if the page is behaving a little weird.
EA @ E3 2019: How To Watch
If you want to watch along in a second window as we follow proceedings, here's the link you need:
EA might be splitting their traditional conference into multiple segments, but on the bright side their livestream isn't being split into several pieces.
Read more
All The EA E3 2019 Trailers
Pre-E3 2019: Friday
1115 AEST: Welcome back for another year. First, some basic housekeeping.
If you've had issues with comments over this past week, you're not alone. We've had a huge database merger, and it's gone about as well as you could hope for enormous mergers. One of the teething issues has been comments, but dev are rectifying that as fast as they can. So be a little patient, and by today we should all have our necessary shitposting privileges back in time for the E3 conferences.
Speaking of those…
We're 48 hours away from the annual madness of E3. Things have been shaken up a fair bit this year, so here's all the times you need to plan ahead.
Read more
Sunday 0200 AEST is when we'll kick off proceedings proper. I'll be up slightly before then to do any maintenance/make some coffee/see what's leaked beforehand. On the Saturday evening, before we all hit the sack, I'll do a mini "did EA keep their promises" piece in the liveblog here. There were a few indies that haven't quite emerged, and some that did (A Way Out was definitely different), so it'll be good to run through those quickly.
If you missed our previous recaps of the major publishers from last year, you can catch up on those stories below.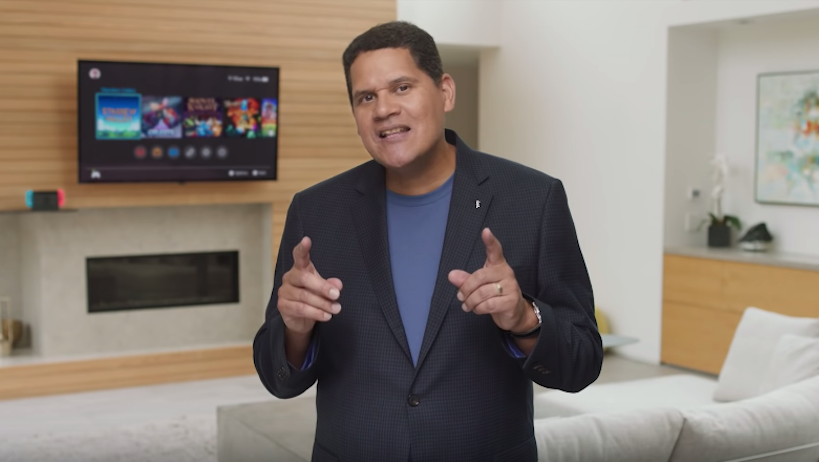 In June 2018, the Nintendo Switch was a few months past a debut year that featured the standout games The Legend of Zelda: Breath of the Wild and Super Mario Odyssey. What would Nintendo reveal at E3 2018 that could possibly rival their 2017 output? And could they deliver?
Read more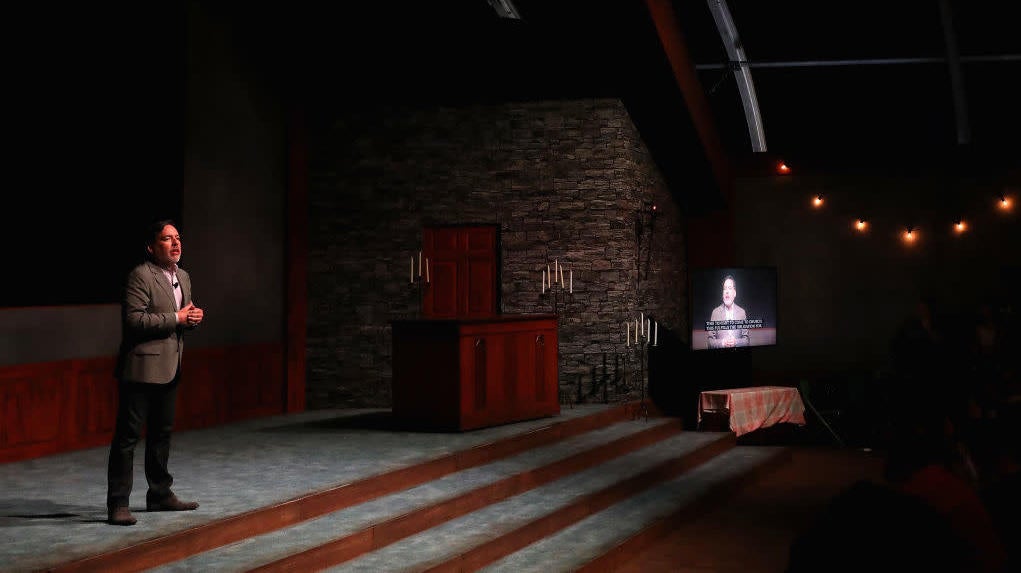 On the evening of June 11, 2018, at LA Center Studios, PlayStation's head of worldwide studios Shawn Layden welcomed everyone to a tent where Sony was about to host an unusual E3 showcase.
Read more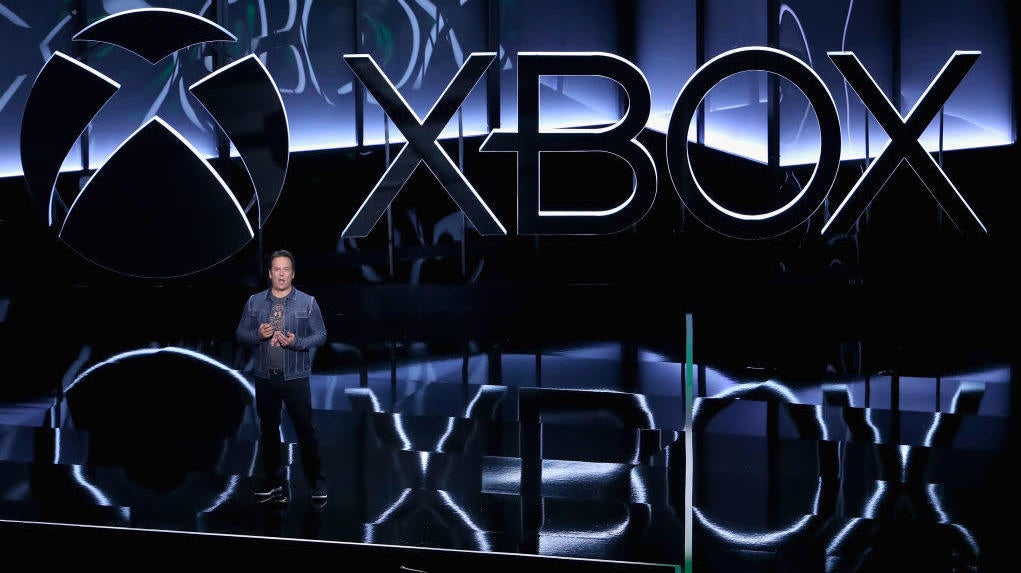 E3 2019 is just around the corner, and it's going to look very different this year without PlayStation. Before we look to the future and are blinded by the razzle-dazzle of trailers and announcements at this year's event, we need to address what happened in 2018. As we ask every year: Did the three big console makers and their development partners deliver on their promises made at last year's E3? Let's find out. First up is Microsoft.
Read more
Of course, EA won't have a segment for indies this year — because they're not holding a traditional conference. Their announcements will be broken into half hour segments for each game, with Respawn and Jedi Fallen Order starting proceedings. They'll roll straight into Apex Legends after that, with Battlefield 5, FIFA 20, Madden and The Sims 4 closing out the morning.
Now I know you can't comment right now, but fortunately there's a neat workaround. Form boxes! Below you'll see a little poll. I've put some suggestions in there, but in lieu of comments, fire away into the "Other" box. I'll update this liveblog periodically with some of the funnier answers. Alternatively, if you've got a question, pop it in there and I'll do my best to answer it.
[polldaddy poll=10337565]
Really though EA, can you just let Criterion remake Pod Racer?
1130: Unsurprisingly, the vast majority of people want a KOTOR remake. Or a new KOTOR (not a movie or TV show, although that's cool too). But that's not happening, so until then, let's enjoy the closest thing we've had in the KOTOR universe.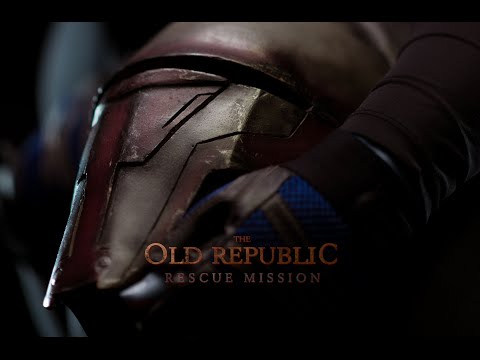 Knights of the Old Republic is the best Star Wars game ever. I'm sorry, but it's true. This new Australian fan film is set between the events of the KOTOR game and Drew Karpyshyn's novel 'Star Wars: The Old Republic: Revan' and it's actually really good.
Read more
1215: Good news — comments should be working again. Give it a whirl, but if you notice any weird problems, let me know.
1345: Some suggestions from people that they'd like EA to bring back:
NBA Live 20 (fair)
Sims 5 (that would be great, but probably won't happen this year)
"Bring back Westwood and Origin Systems" — well, they are remastering Command & Conquer
Skate 4 (if only)
EA seem permanently opposed to making a game like Skate in 2019. So let's have a moment of silence, and appreciate the beauty of the series.
Saturday
1745 AEST: And we're back again.
I promised we'd do a quick recap of how EA held up from their promises in E3 2018. And we'll do that shortly — but first, a Saturday drink.
Remember, it all kicks off early tomorrow morning. 0200 tomorrow AEST is when you'll want to set your alarms. The full list of times for all the conferences is above, and above you'll find the livestream if you want to set a time through YouTube.
Now, grab a drink, some food, and let's go through EA in 2018.
1830: So, what did EA have to offer?
The indie side of the equation included Sea of Solitude, and Unravel Two — which launched as soon as it was announced. Command & Conquer: Rivals was shown off as well, although I don't know if that falls into indie territory per se.
Out of the three, only Sea of Solitude is still unreleased. That's due to launch on July 5 worldwide, although you won't hear about that at the conference this year — it's all about the mainline franchises.
Except for Anthem.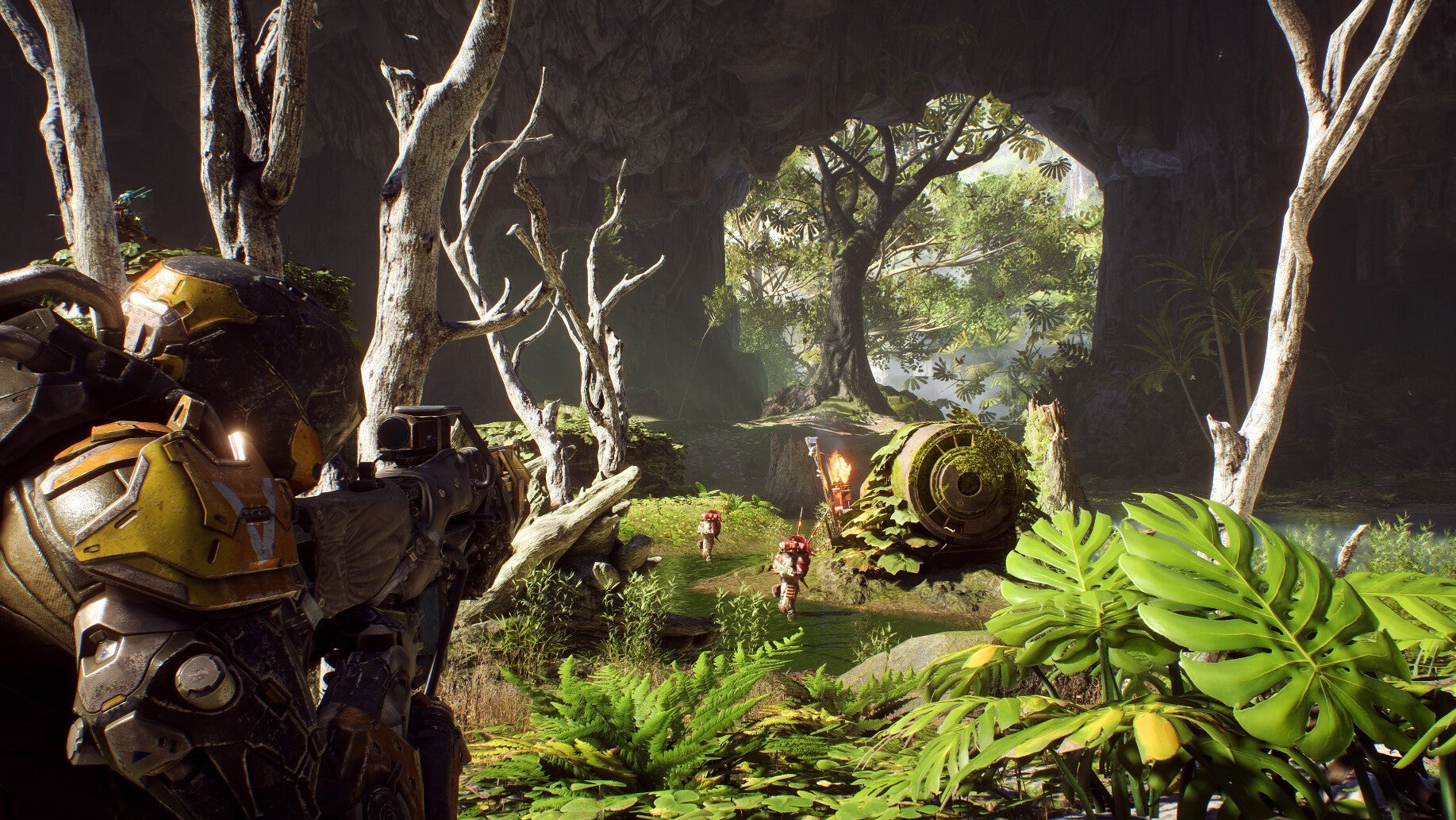 It wasn't even supposed to be called Anthem. Just days before the annual E3 convention in June of 2017, when the storied studio BioWare would reveal its newest game, the plan had been to go with a different title: Beyond. They'd even printed out Beyond T-shirts for the staff.
Read more
It's staggering when you think about it. An E3 will pass without any tentpole treatment for Bioware, one of EA's largest studios. Anthem still has a roadmap, internally at least: the public roadmap was pulled from the official website, and E3 2019 will pass with no major announcement or feature in EA's livestream-that-isn't-a-conference on what the next 12 months means for Anthem.
Imagine saying that to a fan 12 months ago. Imagine telling that to the Bioware developers before E3 2017, when the game was so far in pre-production that its own developers weren't sure how the game was going to play out. And, two years on, the game isn't even part of EA's public schedule.
What a difference a year or two makes.
Outside of that, there was the sports titles — FIFA, Madden, NBA LIVE 19. There's no word of NBA Live 20 this year, although both FIFA and Madden are part of the official schedule. We should get a deeper look into where The Journey singleplayer story for FIFA is headed — it's surpassed the NBA 2K series for story-driven sports campaigns, for my money.
But Battlefield 5 will be interesting. We're likely to hear about new changes and tweaks for Firestorm, BF5's battle royale mode, as well as any upcoming DLC or modes for the base BF5. Some new offerings would be neat, given a whole bunch were removed the other week.
1850: Speaking of which, here's that Sea of Solitude trailer again:
2100: An interesting response in the poll box above: bring back Harry Potter games.
I'd actually be all on board with that. There's no word that EA has any involvement, but Warner Bros has been cooking up more Harry Potter spin-offs of late, including the recent Harry Potter AR game. And then there's whoever was behind this…
As an added bonus, things are getting mighty leaky. There's that GRR collab with From Software, Elden Ring, and a Ni No Kuni remaster, which is great news for me. Don't know if I'd want to play that on the Switch, but it'd definitely be a top second-screen game. As a random bit of tech news aside, ASUS and Tencent also — and I don't know why this came out now, and not at Computex — are teaming up for the ROG Phone 2.
That said, don't expect the ROG Phone to ever come to Australia. Phones cost hundreds of thousands of dollars just to get tested.
2145: Alright, so here's the state of play.
We'll resume proceedings at 0130 AEST / 1230 AWST / 0100 ACST / 0330 NZST tomorrow morning. That's … in about three and a half hours. Jesus wept. Mind you, this is also what ends up happening every single year, so I guess we're all used to it by now.
That'll give everyone enough time to get prepped, get their tea or coffee, a snack, and whatever else you need. See you on the other side, where we'll find out just what Respawn is doing with the Star Wars license.
E3 2019 Begins: Sunday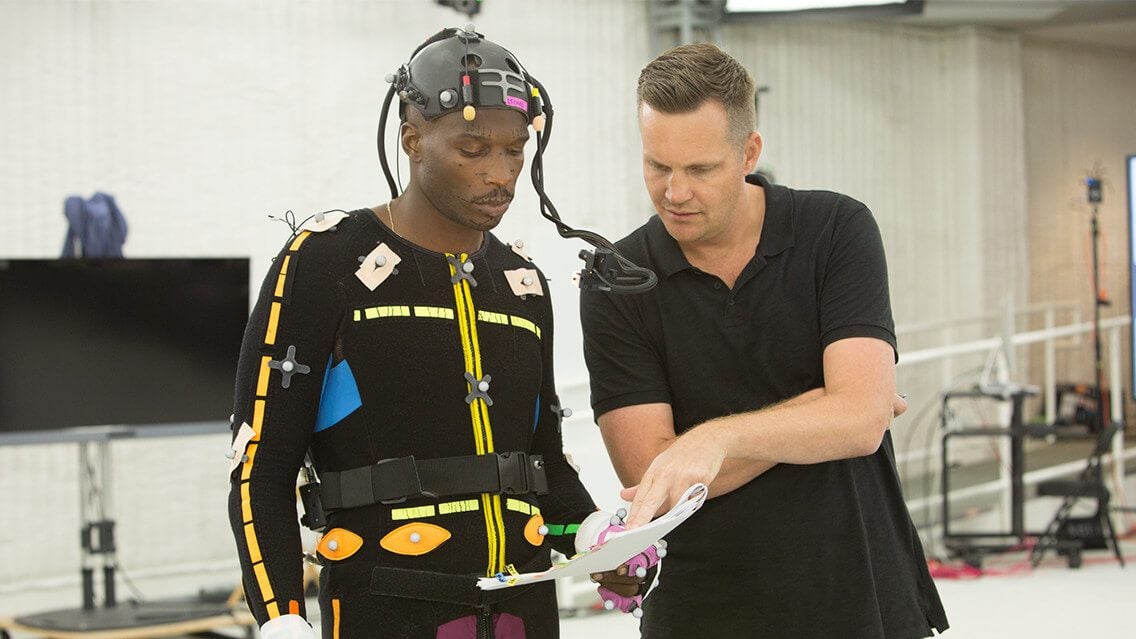 0130 AEST: Of course I couldn't sleep. Who am I kidding every year?
Anyway, we've got about an hour before the show actually starts. The livestream itself will go "live" by 2pm, but last time I checked the schedule the pre-show (ie: talking heads mentioning one or two lines about their favourite games, voxpops in the crowd with fans super excited for The Sims and so on) doesn't begin until 0215 AEST.
So, let's prepare ourselves. Time for another camomile tea.
0135: While things kick on, nobody has guessed either ScribbleTaku yet. There's been some strong hints already — the second game is from a point-and-click indie that's very recent (last few years). No guesses on point for the first game, however.
We'll do a double dose of ScribbleTaku today... because comments have been a bit cooked this week. But we'll start with a fresh scribble.
Read more
And since there's still some time, here's that poll again…
[polldaddy poll=10337565]
One thing that's been unveiled beforehand: FIFA Street is coming back, sort of. That's the indication from the official trailer that the EA FIFA account put out just on midnight, which shows a few shots of in-game footage featuring what looks very much like street/futsal courts. It's called VOLTA, which the official site says "takes football back to the streets".
Break New Ground with VOLTA Football in #FIFA20 #VOLTA https://t.co/TUWEow0DSf pic.twitter.com/cuPqfQtrGt

— EA SPORTS FIFA (@EASPORTSFIFA) June 8, 2019
Game modes include 3v3 rush with no goalkeepers, 4v4, 4v4 Rush, 5v5 and "Professional Futsal". There's also a separate Volta story mode, and online leagues — but all of this will only be in the PS4 and Xbox One version, not on the Switch.
Some more screenshots:
0200: 15 minutes to go until the pre-show starts. I guess I'll continue watching Bangladesh muddle their way to a respectable defeat against England, then.
0214: And it begins.
0220: No actual liveshow this time then – hoorah for everyone! Just an 8 minute timer (7 now as I write this) to Jedi: Fallen Order. Goodo.
0228: On a positive sign elsewhere, one of Bangladesh's all-rounders has just tonked a century against the Poms. Won't make a difference — they've still got 160 runs to get inside 11 overs — but it's a top effort nonetheless.
60 seconds to go.
0230: And here we go, leading straight into the Fallen Order session. Looks like a smaller crowd than usual.
Vince Zampella and Stig Asmussen roll out. Greg Miller tries to hype up the crowd further — "They're making a Star Wars game!" — but there's not much in the background.
Talking about 15 minutes of uncut Fallen Order gameplay. Zampella goes through the elevator pitch — before a brief interruption from Miller clapping for more singleplayer games, which I can understand — before Asmussen explains how the gameplay takes place on Kashyyyk.
0234: "I've looked at the Twitch chat and they are through with us talking," Miller says.
That's … *sigh*. It's too early in the morning for this.
0236: That droid is cute AF.
So after some running and jumping, we're onto the mission: free the Wookiees. Cal is level 4 at this point: the UI looks nice in the bottom left.
Great lightsaber sound, too.
Bullet time is an obvious ability — makes sense for Jedi, after all — but there's also some staples like Force Push/Pull, and a basic charge/Force rush/whatever Respawn is calling the dodge in Fallen Order. Looks good.
First mini-boss fight. Looks like a health meter and a stamina bar — the more the enemy has to defend, the more the stamina drains. Bit like Sekiro there.
0240: So BB is the name of the droid. And Cal isn't level 4 — the metre down the bottom now reads 3, so maybe it's some kind of consumable relating to the droid?
Time for some environmental puzzles, with a bit of Force power usage for good measure.
Knocking off some spiders now. They don't seem the type to want to be meleed: they can web Cal, and they scurry around fairly quickly. Seems better dealt with through throwing the lightsabre and dodging.
Two skill points now — but we don't get to see the UI. Interestingly, it looks like the player just screwed up the attack prompt — the spider legit just ate Cal's neck, but no damage was taken. Is God mode on?
0248: So, that's the gameplay done and dusted. Third mention of the Twitch chat already, and Asmussen mentions that people "broke their butts on the demo … but also the whole game". Small reminder of how much time and effort E3 demos take — and how much they take off actual development.
Zampella adds that you can block, parry and deflect attacks, some of which we saw in the footage. Mostly dodging and deflecting, not so much blocking (doesn't make for great E3).
All in all … I feel like a ton of footage was held back there. There was nothing especially interesting in the environments from a gameplay perspective, and the environmental puzzles weren't anything special. It'd be hard to show the juicier beats at this stage, obviously. But what did you think?
[polldaddy poll=10338679]
0253: Credit where credit's due, BD-1 is adorable.
BD-1 can inject Cal with health packs — a limited amount. You can't go light or dark in this game, which makes sense since this is a Jedi story — not a complete sandbox or a non-canon character the way the Jedi Knight games were. Greg Miller adds there will be more Fallen Order gameplay during the Xbox stream tomorrow morning.
But now, Apex Legends time. New legend, info on the next battle pass, and a new weapon to boot. That doesn't sound like a lot to squeeze into half an hour, but we'll see what Respawn does with it.
0300: A new mode as well, GoldenBoy mentions from the off. But before we go through that, a quick cosplay walkthrough.
So the Apex legendary hunt is on. Basically: finish top 5 in a match, and you'll be able to join a separate queue for the best of the best, basically.
That Tamed Beast skin does look fantastic.
How is Lifeline's bot being propped up in the air?
0305: July 2 is the release for Battle Charge, Apex's second season. The launch will have a new legend, weapon, a new mode, "perhaps a map event", and weapon balance changes to beef some of the weaker weapons.
That new weapon? It's the L-Star plasma LMG rare weapon, with a 60-round magazine. So you'll probably only see it in supply drops. (And they confirmed that afterwards — it's a care package weapon, and doesn't use existing ammo.)
0308: The Mozambique "might be usable", it's implied.
I wish they wouldn't change it. It's good to have guns in the game that are purposely shitty, honestly.
As for the second season pass, it's challenge based instead of time based. Levelling to level 100 is much faster, and stat trackers and badges have been taken out. Three new content types are being added in, more skins, and "enough crafting medals" when you hit level 100 to craft a legendary of your own choice.
So, Apex ranked mode. It goes from Brozen to Apex Predator, and uses "special matchmaking" for each of the tiers, with higher matchmaking times at the top tiers. "At the end of the season you get rewards based on where you finished," we're told.
Wattson, a young scientific genius, is the new Apex Legends hero. Her basic ability let her create electrical barriers to make it easier to defend against hyper-aggressive players. She's the inventor of the ring, with her father, apparently.
0318: I do look forward to a time where things aren't framed or introduced by "hitting us in the feels" and, possibly, talking about what those feels are.
In a rare occurence, we get some placeholder pre-production footage at E3. That doesn't happen often.
0321: Players can place up to 12 nodes for the fences, and players have free reign to place the nodes wherever they want. Teammates can run through the fence and gates at will — enemies can't — while the ultimate is an "Interception Pylon". It charges your shield, supercharges your fences faster, and basically lets you build a large fortress very quickly.
Ultimate accelerants will fully charge Wattson's ultimate as well, helping her be aggressive. The fences ping your team as well if any enemy passes through, which is pretty brutal when you get to tight spots towards the final circle. (If it's not a huge open area.)
So Apex Legends is coming to an end. Five minutes early, by my count. There's one final reveal — players will find some extra things in King's Landing over the course of the next month. There's a giant creature with an eyeball? And small dragons? Is Godzilla invading?
0329: Next up is Battlefield 5. Will Australians get Firestorm?
New multiplayer maps, required features, a new theatre of war arriving this spring. That's what's on the cards, apparently.
It's in Greece — a map about the battle of Marita. A large, sloping mountain ridge and a small rural town controlled by the Allies. As an aside, the YouTube stream is pixellating constantly for me.
"Tanks and aircraft will stand aside," the voice-over says.
Now to a new map in the African desert, Al-San-Daan. (I'm trying to transcribe here — there's no confirmed spelling.) It'll launch later this year as part of chapter 4. It's a huge, vehicle-based map. "Classic Battlefield," the crowd hears, with the map adapted from the Under No Flag singleplayer war story. June 27 is the official release date.
Lars Gustavsson, BF5's producer, talks about making maps that are "tailor-made" for smaller modes. It's almost like … Bad Company 2 was hugely popular and a lot of Battlefield fans miss that style of gameplay. Just saying, DICE.
0342: BF5 now has a max rank of 500, because players hit the level cap too quickly. Company coins for every level, shiny new rank icons at milestone ranks, and new dog tags as you level up.
That … that doesn't sound like a lot of reward for climbing an extra 450 levels.
BF5's Private Games are being brought up now — basically custom servers, which the BF community has wanted for their own practices, scrims, and own communities. "Be with us and be candid," Gustavsson adds.
Third map reveal now. It's an underground metro map — I'm getting some strong vibes from a BF4 conquest map here. It's not a remaster of BF3/BF4's Operation Metro precisely, but there's some definite correlations.
0350: A BF1942 map is coming back this year — Iwo Jima. A lot of concept art shown off, but the Pacific will be the focus of BF5's Chapter 5. Oldschool weapons are coming back too, including the M1 Garand.
Good.
Last but not least, BF5 is being added to the EA Access / Origin Access subscription service.
0355: Perhaps as a signal, the YouTube stream is starting to completely glitch out. That's unfortunate for the DICE developer who's talking about Battlefront 2, which is enjoying a bigger player base than usual. Seems like something that would have been good to show off with a mid-conference video, although DICE made most of their Battlefront announcements before E3.
0357: So we'll call it there for the live blog. For those who want to continue seeing the Sims 4 and FIFA 20 announcements, the embed is below for everyone to enjoy.
We'll have a full wrap of everything EA announced later in the day, as well as what you need to enjoy Microsoft, Devolver and Bethesda tomorrow. I'll also be starting the Microsoft live blog earlier today, so join in for that as well. Have fun everyone, and get a good sleep.