Last one of E3, and perhaps the one most chockers of them all.
Nintendo E3 2019 Direct: How to watch
Same rules as before — if you want to watch along in a second screen, or you'd rather just follow live, all the links you need will be below.
The last one. But certainly not the least: a new Animal Crossing, whatever weird crossover ends up in Smash Ultimate, and more Pokemon Sword & Shield. Plus that little Fire Emblem game. Just a few things, really.
Read more
---
Tuesday
Image: Nintendo
1330: Nintendo has a remarkable position this year, if you think back to what their Directs were like only three or four years ago. Third-party support isn't the issue any more — the console has more launching on the eShop any given week than even Steam these days.
And that's something I'd like to see Nintendo talk a bit about: discovery. The eShop was nice and clean when it launched, but it's getting pages and pages of games every week. That makes it harder to find the content you want, and the eShop needs a redesign.
Nintendo probably wasn't expecting to have to redesign the eShop this quickly, mind you. But success is a nice problem to have.
The amount of third-party games should be immense, given what's been announced at other conferences already. Nintendo usually always gives them some kind of placement or spot in a montage, so expect all the Square Enix JRPG remasters/ports to pop up there.
A good amount of time should go to Link's Awakening as well. It's not a first-party Zelda game, but it is a Zelda game of sorts — a reimagining of the original Game Boy game. I wouldn't call it a remake because there's such a massive difference in the cutscenes, camera and art style, but that's also a likely reason why we'll see a lot of it.
Given the Direct will clock in at around 40 to 45 minutes, I'd say we should get at least 5 minutes each on Fire Emblem, Animal Crossing and Pokemon. Animal Crossing will have a Direct of its own later this year for sure, and a few minutes will probably be devoted to Smash.
The games will be fine. I've got plenty of faith in that. But I want to see Nintendo stop dicking around when it comes to the quality of their online service — voice chat, better friend and matchmaking features, things like that. That's the weakest part of the console.
1345: So, bit of housekeeping before getting into final discussions.
The Direct kicks off at 0200 AEST / 0000 AWST / 0400 NZST / 0130 ACST tomorrow morning, which means I'll be — ugh — restarting the live blog from 0100 AEST. That'll give everyone enough time to digest any leaks and surprises overnight. It's been a pretty leaky year, although apparently a ceast and desist letter might have plugged the worst of it.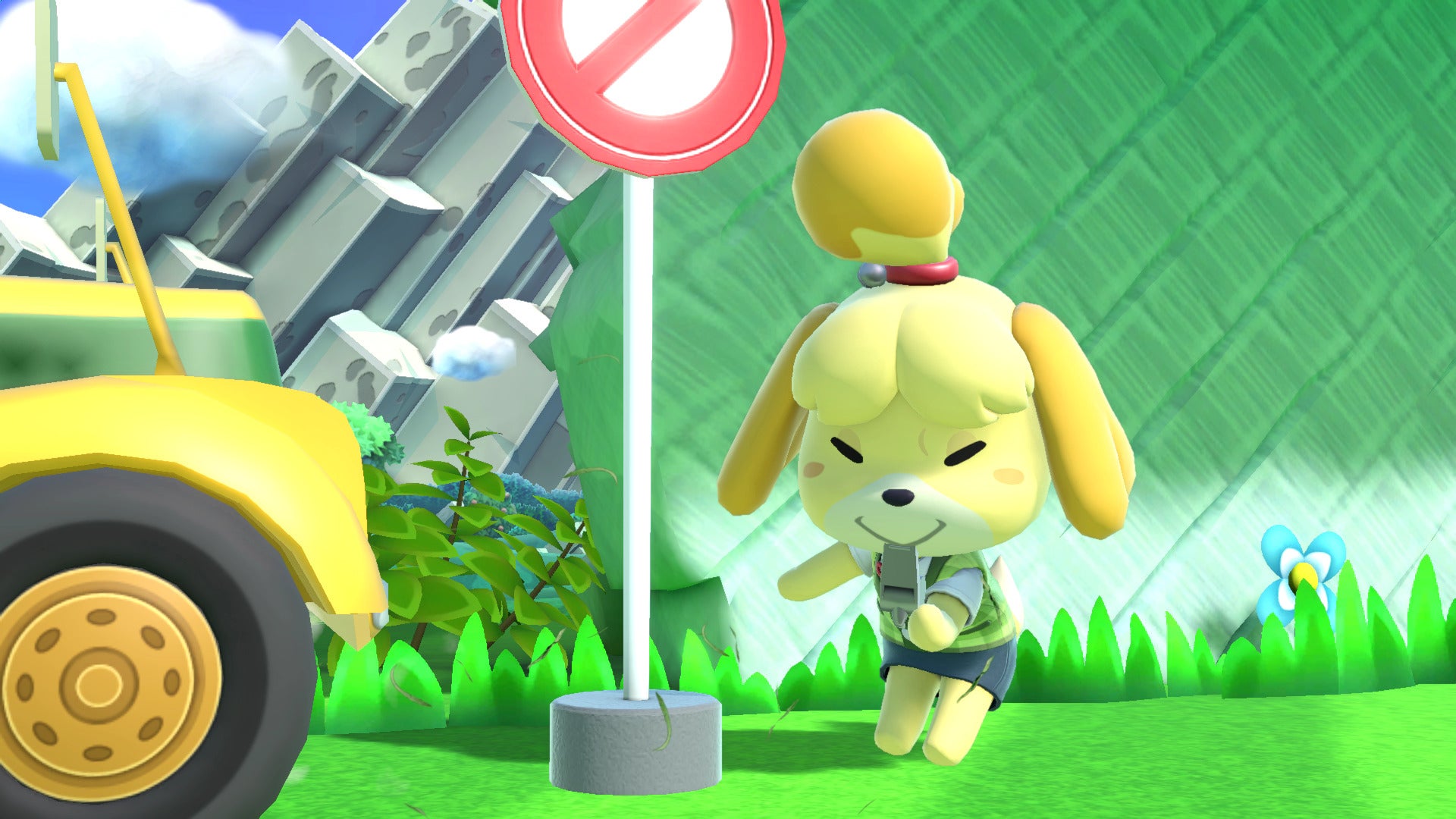 After promising early and unreleased information about Nintendo's E3 reveals on Twitter this weekend, an account that's been leaking the rest of this week's announcements says they received a call and email from Nintendo asking them to stop.
Read more
Gotta love Nintendo's legal department.
Anyway, so that's the state of play. I'll probably end up getting up way before Nintendo (or getting bugger all sleep, like every other year). So whenever that happens, I'll circle back and keep everyone posted.
As an aside, here's everything that's been announced so far to keep you busy:
Want the fastest and quickest wrap from everything announced at E3? Then here's everything you need: games, games and more games.
Read more
See you soon!
1430: Small bonus — if you want to catch up on any of the conferences themselves, here's where you can find everything.
Not everybody gets to enjoy the madness of E3 live, but sometimes you want to hold back and experience the energy of the crowd as it happened. So if that's you and you'd like to relive all the conferences, we've got you covered.
Read more
2245: Small thing to keep an eye out on as the year goes ahead. Polygon has an announcement of new Switch accessories from Bionik, the most interesting of which is a single device called the Switch Chat Mixer that lets you control your voice chat and in-game audio from the one device.
Accessories don't usually get much play during Nintendo's E3 showcase, but it's something you might see more of immediately after, or as the week pans out. There's also a Bluetooth dongle that plugs into a power port — not the Switch — that lets you use any wireless headset or headphones with the Switch. More info here.
Just over two hours to go until Nintendo finishes things off — for the conferences, anyway. While we wait, for those who are staying up (or can't sleep), let's run a little poll…
[polldaddy poll=10340554]
---
Wednesday
0055: Well, so much for that. Not much in the way of sleep, but on the bright side, there's only one conference left.
And it's probably going to be the most packed, the way things have gone. Here's a reminder of what to expect in the next hour:
Luigi's Mansion 3
Detective Pikachu (Switch)
Pokemon Sword & Shield
Fire Emblem: Three Houses
Super Mario Maker 2
Smash Ultimate
Legend of Zelda: Link's Awakening
Marvel Ultimate Alliance 3
Astral Chain
Daemon X Machina
Town (Gamefreak's RPG that isn't Pokemon)
Upcoming Nintendo Switch Online games/exclusives
Mario Kart Tour (we're due for a global release)
Final Fantasy remasters (with FF8 announced just now)
Animal Crossing Switch
Dragon's Quest XI / Dragon's Quest Builders 2
Really keen to see a bit more of Town, which is supposedly out this year, and Astral Chain. There's the off-chance that Mario Party might finally get some DLC, we hear anything about Bayonetta 3, but those are all wishful thinking at the moment.
A release date for Untitled Goose Game would be nice. But the list above is what we can bank on as being solid.
One hour(ish) to go.
0103: Few early votes for Sora as the next Smash Ultimate character. That's not a bad choice.
I'd still love to see Psyduck — look, I think it's funny — but there's even wackier combinations. A Tetris piece would be amazing. Geralt of Rivia makes a ton of sense. Amaterasu from Okami fit nicely into Marvel vs Capcom and there's a ton of way her powers could be incorporated in Smash.
Seems most people are betting on Banjo and Kazooie, though. Bit sus on that. But we'll find out soon.
0135: Interesting quip here from an industry analyst:
Should be a good one.

Couple of big surprises. Will be interesting to see the reaction. https://t.co/elC8A8nlJA

— Daniel Ahmad (@ZhugeEX) June 11, 2019
0142: Fun part of the briefing: how will Nintendo feature Doug Bowser, Reggie's replacement. They might opt to just have him do some basic introductions — there's no animated Directs like in the Wii U era — but it'd be nice to see some kind of handover at E3.
0150: 10 minutes to go.
Underrated tweet from Kotaku friend Vooks here:
That new app from Niantic

— Daniel Vuckovic (@VOOK64) June 11, 2019
0200: Opens with some simple first-party mario games, before venturing into … Smash?
Nintendo opens with Dragon Quest 11 cross-over for Smash #E32019 #NintendoE3 pic.twitter.com/TPxZ4vE4DL

— Alex Walker (@dippizuka) June 11, 2019
So Dragon Quest 11's Hero is coming to Smash. That's … no strong feelings there.
But Nintendo are doing a nice intro for Doug Bowser, which is cute.
Bowser talks about having games for every type of player. One of those games, apparently, is Luigi's Mansion 3.
This is such a weird looking game.
Gooigi is a special support that helps you deal with environmental puzzles, but a friend can also play as Gooigi (but they can't deal with water).
Friend can play as Gooigi in co-op mode, up to 8 player online through ScareScraper mode #E32019 #NintendoE3 pic.twitter.com/TbKxvFkPki

— Kotaku Australia (@KotakuAU) June 11, 2019
Bowser adds that some fresh gameplay and content will be streamed through the Treehouse, as per usual. Won't be live blogging those, but we'll try and keep abreast of what's announced through there so you know.
0210: Netflix???
It's Jim Henson's: The Dark Crystal Age of Resistance Tactics, due out this year #NintendoE3 #E32019 pic.twitter.com/Xzv1WktRVe

— Kotaku Australia (@KotakuAU) June 11, 2019
More of a turn-based RPG then. But it's time for Link's Awakening, which looks SO ADORABLE.
Straight into Link's Awakening, which looks phenomenal. The remixes on the soundtrack are ace too #E32019 #NintendoE3 pic.twitter.com/ih2dkm0noI

— Kotaku Australia (@KotakuAU) June 11, 2019
Launches September 20, 2019. Good date. Looks like you can make your own dungeons as well.
Trials of Mana is getting a Switch release early next year. Original Trials games on their way as well from today.
THE WITCHER 3 ON THE SWITCH, later this year #E32019 #NintendoE3 pic.twitter.com/BbmZyDVCzr

— Kotaku Australia (@KotakuAU) June 11, 2019
THE WITCHER 3 GETS A SWITCH PORT. Wow.
After some Fire Emblem: Three Houses — just skipped over it mostly, maybe saving it for a Direct next month — we're into something about playing Resident Evil in a haunted house.
OK Nintendo.
This is a real weird bit. More Resident Evil games are getting Switch ports, due out this spring.
Something fresh now. There's a pyramid in the sky, some dude gets out of bed and gets into mecha armour.
(It's Travis)
That's a new No More Heroes game, FYI. Drops in 2020.
0223: Bloody hell these Directs are fast. Daemon X Machina gameplay now; it's out on September 13, 2019.
September 13 this year for Daemon X Machina. After that it looks like a Panzer Dragoon remake, out this summer #E32019 #NintendoE3 pic.twitter.com/2bgqn6GMHH

— Kotaku Australia (@KotakuAU) June 11, 2019
Bit of Pokemon chatter. Anyone at the show will be able to do a demo battle against the water gym leader, Nessa.
Astral Chain follows. God this game is hard to screenshot with how fragmented the art style is. Would be nice to see this game on a system with a ton of anti-aliasing.
More shots from Astral Chain #E32019 #NintendoE3 pic.twitter.com/wp6zHdxq3b

— Kotaku Australia (@KotakuAU) June 11, 2019
0229: Now, what have Paradox got coming to the Switch? Some Wild West shooter? Or 1920's? It's Empire of Sin, due out next autumn.
Empire of Sin, launching Aussie autumn 2020. Marvel Ultimate Alliance next #E32019 pic.twitter.com/nuFHoYiAeV

— Kotaku Australia (@KotakuAU) June 11, 2019
July 19 release for Marvel Ultimate Alliance, with season pass content from the spring.
Now, Animal Crossing.
Launching March 20, 2020. Delay because "to ensure the game is the best it can be" #E32019 #NintendoE3 pic.twitter.com/SxZXtvSNAa

— Kotaku Australia (@KotakuAU) June 11, 2019
Delayed to March 20, 2020 to give the game more time in the can. That's interesting — Animal Crossing was meant to be one of the huge holiday pillars. That's a blow.
0236: Montage time. A lot of these games we know is coming: My Friend Pedro, Doom Eternal, Minecraft Dungeons, The Sinking City, Dead by Daylight, Alien Isolation (!) and more.
Onto the good news: Banjo-Kazooie also coming to Smash Ultimate #E32019 #NintendoE3 pic.twitter.com/mWrvfWrLC9

— Kotaku Australia (@KotakuAU) June 11, 2019
That's dropping this spring. Most people expected that (sigh).
Where's my Psyduck, Nintendo.
0241: Nintendo says "we have more games in development". Now, what's the final reveal?
More Breath of the Wild content, it seems:
Banjo-Kazooie is dropping Aussie spring this year. Final reveal of the Direct coming up – and it's Breath of the Wild related #E32019 #NintendoE3 pic.twitter.com/JQ9C1PVhTE

— Kotaku Australia (@KotakuAU) June 11, 2019
A Breath of the Wild sequel is in development.
Talking about the sequel now immediately in the post-Direct. The Nintendo E3 booth is themed after the Water gym in Pokemon Sword & Shield, which is nice. But also – that's not Breath of the Wild 2.
Probably at least a couple of years until we hear much about that.
So let's recap. No Metroid 4. No extra details on Fire Emblem: Three Houses yet, and that's launching next month. Animal Crossing: New Horizons won't launch until March next year, but at least Smash got Banjo-Kazooie and Hero.
0249: OK, I'm going to call it there. There's articles to get up, and I'm running completely on fumes at this point.
But I think I take back yesterday: bit of a letdown this time. The Animal Crossing delay is huge, and rips out one of the platform's major pillars for the 2019 holiday season. We didn't see much in the way of indies that hadn't been announced elsewhere, and while stuff like a Panzer Dragoon remake on the Switch is nice, and The Witcher 3 is awesome, there's a huge question mark on how the latter is going to play. Same applies to stuff like Wolfenstein Youngblood (and it looked real blurry from the one or two seconds of footage).
Lot of stuff missing too: no Metroid 4, no Town from Gamefreak, no Bayonetta 3. But we know we'll probably see all of those next year, unless Town is still launching in 2019.
But the mix of what's on the platform is good. Lot of variety in genres. Link's Awakening still looks outstanding. Astral Chain should be cool and those Fire Emblem cut scenes look solid.
What did you think of Nintendo's E3 2019 Direct — and what do you think was the best presentation/Direct/conference of the year?
[polldaddy poll=10340302]