We know the Xbox Game Pass is coming to PC, there's gameplay of a new Halo and Gears 5 is on the horizon. But what else will Microsoft have for us this year?
There's been some rumours in the background about the power of the next Xbox, although I think it's probably still too early to hear more about that — AMD hasn't even gotten most of their 7nm silicon out the factory door yet, and they'll be using their own E3 conference to talk about their next-gen GPUs.
But first…
E3 2019: When to Watch
First up: when to set your alarms. Microsoft's at a pretty reasonable time, going just after the crack of dawn on the Queen's Birthday. Not too bad, given every other E3 day is starting at sparrow's fart (read: 0200 or worse).
We're one broken sleep away from the annual madness of E3. Things have been shaken up a fair bit this year, so here's all the times you need to plan ahead.
Read more
Xbox E3 2019: How to Watch
Microsoft usually has multiple streams going over Mixer, YouTube and Twitch. Whatever your flavour, you'll get what you need for second screen viewing below.
What does a next-gen Halo game look like? What PC games will be on the Xbox Game Pass when it crosses the rubicon? And what surprises does Xbox have up its sleeve? Let's find out.
Read more
Sunday 1300 AEST: So, what to expect this year.
But Project xCloud — aka Xbox cloud gaming — is definitely in the works. I'd be surprised if we didn't hear more about that this year, not to mention all the reveals and games that are coming to Xbox Game Pass PC.
On top of that, Microsoft spent the last 12 months buying up some high profile studios. What are they working on? What's Playground games been doing with Fable, which seemingly the whole industry knows about (but nobody has officially confirmed)? I'm looking forward to seeing more on those fronts.
Minecraft Earth will surely get a whirl — some iOS exclusive features were announced during Apple's WWDC, but it'd be madness if there wasn't another juicy feature or tidbit for Microsoft's own show.
We know Gears 5 is coming, but I'd like to see more about that Gears top-down tactics game. There's a ton of potential in that; hell, I might even be more keen for that than a numbered Gears release. (No disrespect to the franchise, but I love the hell out of XCOM/X-COM games.)
Anyway, we'll leave things there. Microsoft have advised that the briefing will run for around 90 minutes. It's possible that something involving Sonic will feature, but I'm just guessing that because a huge shot of Team Sonic Racing is the backdrop for the official Xbox stream on Mixer. Could be wrong. You never know.
As is customary, I'll pick up the blogging duties one hour before the conference kicks off. The official time for that is 0600 AEST, so I'll see you all around 0500 AEST. Until then!
Xbox @ E3 2019: Xbox Game Pass goes live on PC
2345: Just some final notes before the evening.
Xbox Game Pass has already gone live on PC. It's available for $1 a month right now, with the launch games including Sea of Thieves, Hellblade, State of Decay 2, ARK: Survival Evolved, We Happy Few and Forza Horizon 4.
More importantly: Ori and the Will of the Wisps, Gears 5, Halo: MCC are all coming to the service when they launch. Halo MCC might be more of a wildcard — some PC gamers might prefer to play that through Steam.
You can find more details here, although the specifics everyone really wants — what else is coming to PC, what the full launch lineup is — won't be revealed until the morning.
I'll see you all in a few hours!
Xbox @ E3 2019: The Return of the PC
0500: So in the last few hours, the major reveal is the fuller list of games that are playable on the Xbox Game Pass for PC. Hollow Knight, Shadow Tactics: Blades of the Shogun, Everspace, Steamworld Dig 2, Moonlighter, Battle Chasers: Nightwar, and Astroneer are just some of the games, although you can see the full list below. Metro Exodus and Abzu are available now as well, which isn't a bad deal: it only launched in February, and now you can play it for $1 instead of paying $US64.99 (or the $US54.99 with the "Epic Discount").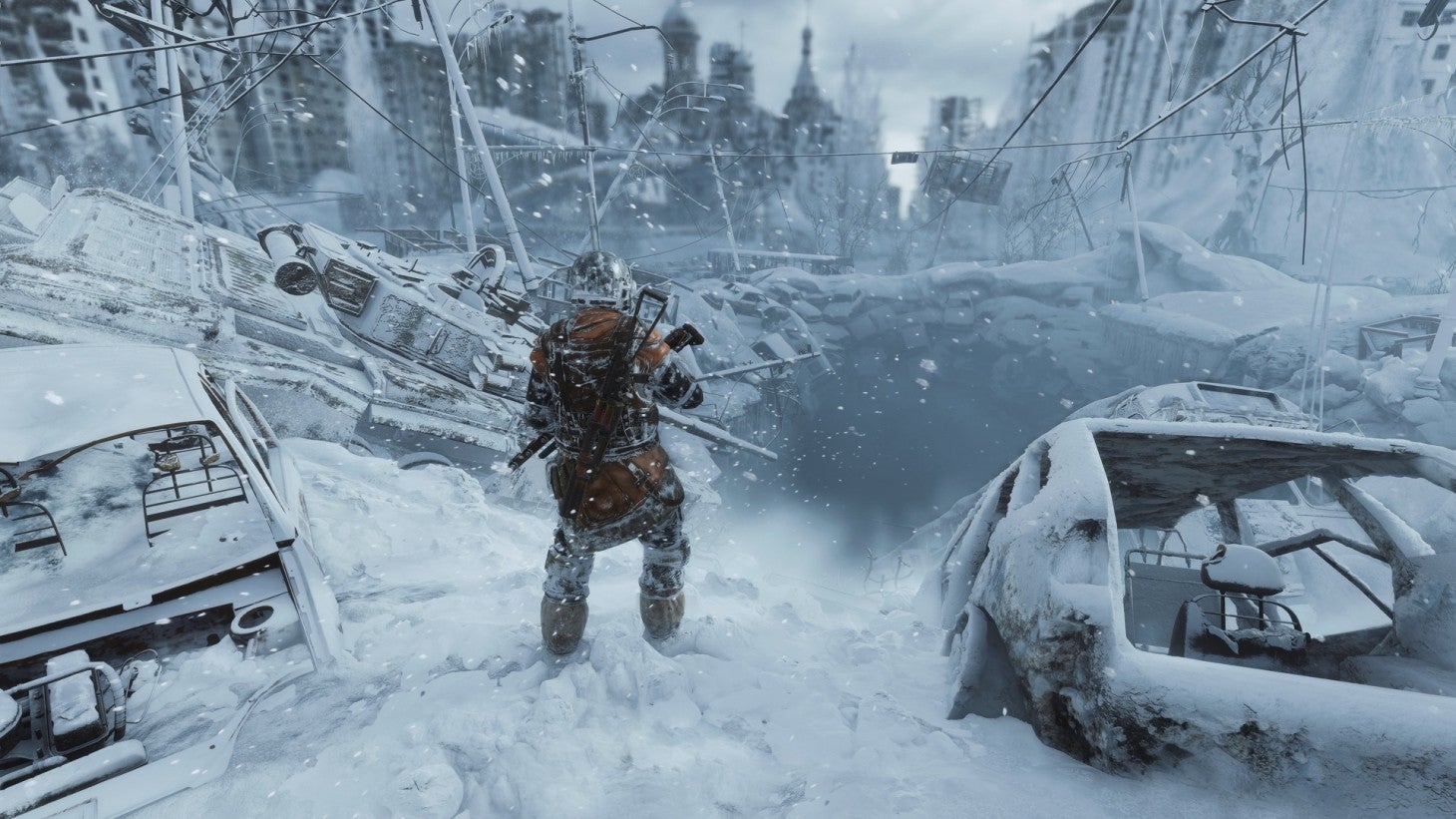 It seems Microsoft has released some E3 news a bit early. Fans have found a large list of games that are now available to play via Game Pass, ahead of an official announcement later today at their E3 Media Briefing.
Read more
Some wilder rumours are starting to fly around as well, like Nintendo showing up to the Xbox briefing. And then there's this…
We invited something new to #XboxE3 this year.

— Xbox ➡️ E3 (@Xbox) June 5, 2019
Should be a fun one this year. Time for coffee and breakfast, and let's get ready.
0505: A fun, and very real question from @djbear in the comments:
I'm guessing your sleep schedule has gone to shit this week @alexwalker?
I basically don't get any solid sleep until Wednesday afternoon, once all the madness from Nintendo and the conferences die down. But it's also consistently the same every year, so I'm pretty accustomed to it now.
This year's schedule on the Tuesday is beyond insane, though. A picture is probably the best way to illustrate the madness.
Some of those times are slightly earlier or longer to account for the need to start blogs/prep posts/get things scheduled in-between or afterwards.
Basically: F.
0510: A reminder that all your embeds (YouTube, Twitch, Mixer) are available here if you need.
What stream will you be watching?
[polldaddy poll=10339251]
Speaking of polls, here's the result from the last question: what you all thought of Jedi Fallen Order.
Need to see more 46%
Hell yeah 28%
Bit disappointed 25%
Sums up how I felt about it as well. There's more footage scheduled for the Xbox briefing, so hopefully we get to see some of the hub worlds and broader gameplay that players experienced at EA Play and behind closed doors.
0520: A bunch of games have had trailers pop up on the Xbox YouTube account in the days before the conference. It's likely we'll see them all in a montage, or maybe even have a breakout (particularly Ghost Recon: Breakpoint).
0535: It's a public holiday, but the garbage still gets taken out. I just watched the truck do its usual Monday run outside my window, although there must have been an obvious degree of "fuck it" to this morning's proceedings: every single bin is laying sideways on the street now.
I'm sure that won't cause any problems for anyone.
0540: 20 minutes to go.
0555: This looping music is doing my head in. I wonder who made it? Three minutes to go. Nothing particularly juicy left before the conference, although I'm still hoping that this turns out to be something…
…SOON pic.twitter.com/kdpcDMy40l

— a writer (@WS_Dandelion) June 4, 2019
Here we go…
Station on the left hand side with what looks like 4 Xboxes (or PCs?) set up back to back. Either way, here we go.
0601: Straight into what sounds like … exploring space? Colonial life and colonists? Is this Outer Worlds?
"Play with Xbox Game Pass at launch." That's going to be a feature of the conference, I think.
Yup, it's The Outer Worlds. Now, time for Ninja Theory to take the stage. Note that a lot of those PCs around them have what looks like the Gears symbol. (It's Bleeding Edge.)
Now, what's Ninja Theory working on? "Third-person action combat and 'competitive team multiplayer'," we hear.
It's called Bleeding Edge.
But now, Ori time.
0608: Will of the Wisps was fantastic when I played it at Gamescom last year. It's been in the can for a long, long time, and it's launching February 11, 2020.
High hopes for that one.
0609: Someone finally turned Minecraft into a Diablo-style ARPG. That's what I'm getting from this.
Minecraft Dungeons will be out in the Aussie autumn next year.
0611: Phil rolls out, wearing a green shirt with a logo that looks a bit like a brain. What is that?
0612: Over 2 billion gamers around the world across multiple platforms. Spencer's talking a lot about accessibility here — "Connect everyone to play with the friends they want" and mentioning some form of portability here.
Adds that it'll be the largest showcase of games of all of E3, although more than 60 games are being shown off at the Kinda Funny showcase as well. 14 first party titles and 34 titles coming to Xbox Game Pass. What's coming for Xbox Game Pass, and news about the next Xbox console.
Right then. That's a solid lineup.
But first, Jedi Fallen Order.
A lot of the fighting and segments are not that different from what we saw yesterday. There's a bit of a fight against an AT-AT and a scripted sequence where Cal and BD-1 are in the AT-AT, but really … not much new gameplay there at all.
New creepy game about finding some kid in the woods: Blair Witch launches on August 30.
Now, Cyberpunk 2077 time.
0620: Going for the grittier take here with the CP2077 gameplay. Lost a friend early on, now he's being betrayed and beat up.
Rebooting successful — did the player character die and then get revived.
WAIT. HOW IS JOHN WICK IN CYBERPUNK 2077.
CDR asked Keanu Reeves to be a part of the game a few years ago; they gave him the elevator pitch. He's hamming it up, talking people through the basic rundown of the game.
People are just cheering when Keanu speaks at this point. April 16 2020 is the release date for Cyberpunk 2077. Battletoads is coming back as well, and there's a new game announcement which I missed because I nearly spilt my coffee. (It's called Spiritfarer.) Some screeners here though.
The Legend of Wright is up next. Very hand-drawn, comicbook style. Style looks genuinely outstanding. Animating this must be a right pain.
Massive ID@Xbox montage there. Everything will launch through Xbox Game Pass on day one, we're told. For today, Metro Exodus, Batman: Arkham Knight, Hollow Knight and Borderlands: The Handsome Collection are all being added to the program — but only on console.
But what about on PC? What do you get?
Imperator Rome we didn't know about before, but otherwise most of this was known around midnight when the service launched. Rise of the Tomb Raider and Metro Exodus were just shown off in a trailer, and it's worth remembering Halo: MCC will only launch with Halo: Reach at launch.
Another note: that 100+ games figure is as of August. The price is listed as $9.99 a month, although $US14.99/month will get you Xbox Game Pass on PC, console, and Xbox Live Gold. It's the Xbox Game Pass Ultimate program that's been leaked around a fair bit before.
But first, a flight sim.
Microsoft Flight Simulator possibly returns? #E32019 pic.twitter.com/tAgWng2Slj

— Kotaku Australia (@KotakuAU) June 9, 2019
It's Microsoft Flight Simulator — a reboot. I'm actually very into being able to fly around and see the pyramids.
Age of Empires 2: Definitive Edition follows up, a game that's always confused me given how good AOE2HD is.
0642: So we're into the Xbox Game Studios section of the presser. "Great studios are about people, teams and ideas," a phrase that could be muttered in any company anywhere.
Who are the great developers? Double Fine Productions is now an Xbox first-party studio, which makes a lot of sense really. They've been slogging away for ages as a developer and publisher — this would help their bottom line immensely.
Tim Schafer rolls out — so time for Psychonauts 2 I suppose.
Psychonauts 2 time #E32019 pic.twitter.com/R6O0Mwd5Cm

— Kotaku Australia (@KotakuAU) June 9, 2019
More LEGO Star Wars. I've always liked how these games take the piss a bit. Seeing grumpy Kylo Ren in LEGO form would be good fun.
But a new Dragon Ball game. I love that this is showing up to a Microsoft conference.
Dragon Ball Z: Kakarot launches early 2020 #E32019 #XboxE3 pic.twitter.com/ykigseGXxG

— Kotaku Australia (@KotakuAU) June 9, 2019
Annapurna takes the stage next. A top-down view of a couple talking … talking about a pregnancy. "This has happened before … someone is coming, he's going to hurt us, he says you killed your father," the voice-over says.
This is some neat psychological horror. The perspective and animation is real neat. It's called 12 Minutes, and it's about a bloke stuck in a time loop.
IT'S THE DEER GAME from the Aussie kid!
An Australian game appears – Way to the Woods #E32019 pic.twitter.com/Xi34JLszg1

— Kotaku Australia (@KotakuAU) June 9, 2019
0652: Gears 5 is launching September 10. There'll be a new competitive game type in a test, with the Horde mode shown off this Gamescom.
September 10 release for Gears 5 #E32019 #XboxE3 pic.twitter.com/gjRdlwvwY2

— Kotaku Australia (@KotakuAU) June 9, 2019
To show off the new Gears 5 Escape mode, fireworks are coming out from the floor. There's a LOT of smoke. The camera pans into the bowels of teh stage where a ton of screens and playstations are apparently setup — and then a video plays on all the screens.
0700: Finally – a new Elite controller. Bluetooth support, internal rechargable battery, 40 hours max charge life, three profiles instead of two, and better precision on teh sticks. Rubber grips look improved too.
Time for a new Xbox Elite controller #E32019 pic.twitter.com/dYE3fMesy1

— Kotaku Australia (@KotakuAU) June 9, 2019
0702: Dying Light 2 — and the player character is infected. Autumn 2020 release date, but before that, a new first-party exclusive … from Forza Horizon 4. Oh well.
Wait.
It's LEGO racing cars.
LEGO racing comes to Forza Horizon 4 #E32019 #XboxE3 pic.twitter.com/s6UoaT3kNc

— Kotaku Australia (@KotakuAU) June 9, 2019
The expansion drops June 13th, later this week.
0705: Now, where is that Gears top-down game. Before that, Gears POP for mobile. Looking very Clash Royale-esque. Following that is a two-tiered State of Decay 2 expansion.
Now, what's this JRPG? It's launching in the West via Xbox One, and it's not FF14.
It's Phantasy Star Online 2.
The free-to-play JRPG Phantasy Star Online 2 is finally getting a Western release next year #E32019 #XboxE3 pic.twitter.com/TGpQkuazMH

— Kotaku Australia (@KotakuAU) June 9, 2019
But now, Smilegate appears. Meet Crossfire X, what looks like the follow-up to the Korean Counter-Strike from the makers of Lost Ark.
These cinematics are very Battlefield, though. Seems like the game's gone in a very different direction.
There's a helicopter underwater.
Lost Ark on consoles would have been better, TBH. Tales of Arise appears — but we knew that was coming — and then it's Lillith and Borderlands 3's turn.
OK, so what is this creepy collab between Miyazaki and GRR?
First look at that collab between George R. R. Martin and the Dark Souls team, Elden Ring #XboxE3 #E32019 pic.twitter.com/9sBZVi5Mqk

— Kotaku Australia (@KotakuAU) June 9, 2019
Now Phil Spencer is back. We're due to hear about new hardware, mate. What have you got for us. First up is Project xCloud and console streaming, neither of which generates much claps.
Two features: Console streaming turns any Xbox One into a Project xCloud server. The hybrid service will go live this October.
0730: But it's time for a new console.
Time to unveil a new console with no loading screens and waiting. With a Zen 2 CPU and Navi GPU from AMD, it's 4x more powerful than the Xbox One X. #E32019 #XboxE3 pic.twitter.com/YFL7KdQQbX

— Kotaku Australia (@KotakuAU) June 9, 2019
Details include: faster SSD, 8K support, up to 120fps support for games, using the SSD as virtual RAM, 40x perf. increase over current Xbox generation #E32019 #XboxE3 pic.twitter.com/QmSjDS9laN

— Kotaku Australia (@KotakuAU) June 9, 2019
The next Xbox will launch around the holidays next year, competing with the PS5. No surprise there. It'll launch with Halo: Infinite next year, which seems completely logical.
So how is Halo: Infinite shaping up? Here's a first look #E32019 #XboxE3 pic.twitter.com/DimT7WhGE5

— Kotaku Australia (@KotakuAU) June 9, 2019
A wild Chief appears #E32019 #XboxE3 pic.twitter.com/45Du9OphCP

— Alex Walker (@dippizuka) June 9, 2019
And yes, this is a first-person game.
Naturally, Chief immediately wants a status report … and humans lost #E32019 #XboxE3 pic.twitter.com/S5d4H3Iin6

— Alex Walker (@dippizuka) June 9, 2019
Some nice effects going on there, tons of real-time shadows.
0735: So we're into the "wrap" montage phase of the presser.
What was your favourite trailer of the conference? I'm tempted to plug for Cyberpunk 2077 but the Halo: Infinite reveal was good. A lot of the bigger drops were already known beforehand, however, and there wasn't any gameplay or anything particularly new in some of them.
[polldaddy poll=10339322]
Low key: write in Flight Simulator. That looked a ton of fun.
So what was your favourite reveal from #XboxE3? #E32019

— Kotaku Australia (@KotakuAU) June 9, 2019
0740: Right then, that's it for the Microsoft live blog. We'll get straight into the wraps and prepping for Devolver and Bethesda later today, and you can tune in for both of those via the times below.
We're one broken sleep away from the annual madness of E3. Things have been shaken up a fair bit this year, so here's all the times you need to plan ahead.
Read more