What do you reckon are the odds of getting a Splinter Cell game this year?
You'd think they were pretty high, with all the chatter that's been floating around. We know Watch Dogs Legion and Ghost Recon Breakpoint are two of the big four releases.
But Ubi always has something different. Firstly, are they doing anything special with the Switch for Just Dance. What's happening with the indie part of their business now that they're no longer facing the spectre of a hostile takeover? Will they be doubling down on mobile spin-offs.
The recent fiscal earnings spoke about leveraging AI as well, but here's a refresher…
Image: Ubisoft Investor Centre
So, how much of this will we see seep out into the E3 presser.
Ubisoft E3 2019: How to watch
First up, what you need to play along live if you're doing so on a second screen. All the details you'll need are below — you can watch through YouTube or Twitch.
If you managed to get up for Microsoft on the Queen's Birthday, then you might as well do it again for Tuesday -- because that's when Ubisoft are due to showcase their wares for the next year or so. Welcome to Day 2 of E3 2019.
Read more
Now that's done…
Monday 1730: We know there won't be an Assassin's Creed this year, but with the PS5 and Xbox Scarlett around the corner — and with how well Origins turned out after breaking the yearly cadence — that's more than fine.
Watch Dogs Legion should be interesting. How deep does Ubi go on each of the NPCs if the player can inhabit any NPC they recruit? Are there limitations to how many you can recruit? Are there limited areas or missions where you can do so? What does it say of the starting players' background if you can just swap them out at will?
Anything that avoids another Marcus situation is fine by me — but I'm curious to know how it'll work.
Ubisoft always has a few weird projects to show as well. Child of Light isn't getting a sequel, but what about Valiant Hearts? The company has a running competition for indie developers — could something come out of that?
What I'm really holding out are for two things. One: what is Ubisoft Massive doing with that Avatar game. James Cameron's sequel got bumped to next year, but if the game's going to be released to coincide with the movie, now would be about the time Ubi starts drumming up hype.
But it might end up being a better project for the next-gen consoles.
The other one is game streaming. Ubisoft was perhaps the most vocal and strongest support of game streaming early on, and they're certainly backing Google Stadia for its capacity to open up new audiences around the world.
But is Ubisoft doing any R&D on their end to make game streaming better? We saw that Bethesda are working on an in-engine tool to reduce latency and improve the experience there. Has Ubisoft got anything up its sleeve to improve the experience — and does it have any plans to expand uPlay into more of a serious competitor as a digital platform?
Most of Ubisoft's games are effectively service platforms. But the company doesn't spend much time at E3 mentioning how it's building out the platform itself. I'm curious to know if that changes this year.
Either way, we've got about 12 hours until the Ubisoft presser. I'll see you all just after midnight (help me), where we'll roll through some VR, a mix of PC games, and whatever Ubi's got up their sleeve.
0330: So we're starting nice and early again this year. No major leaks from the Ubisoft plot from what I can see so far, but something might drop before 0600 AEST. We'll keep you posted.
0425: The PC Gaming showcase is still kicking on, so if you're waiting go check that out.
Always a treat for slightly awkward jokes, more indies than you can poke a stick at and a glimmer of hope that Star Citizen might have a fully playable campaign sometime soon, the PC Gaming Show is weird, but always entertaining.
Read more
0455: So plenty of action before Ubisoft kicks off. Limited Run are announcing more than 50 physical releases in their short-form E3 presentation, which kicks off in five minutes. It'll be over before Ubisoft proper begins, so you can check that out here.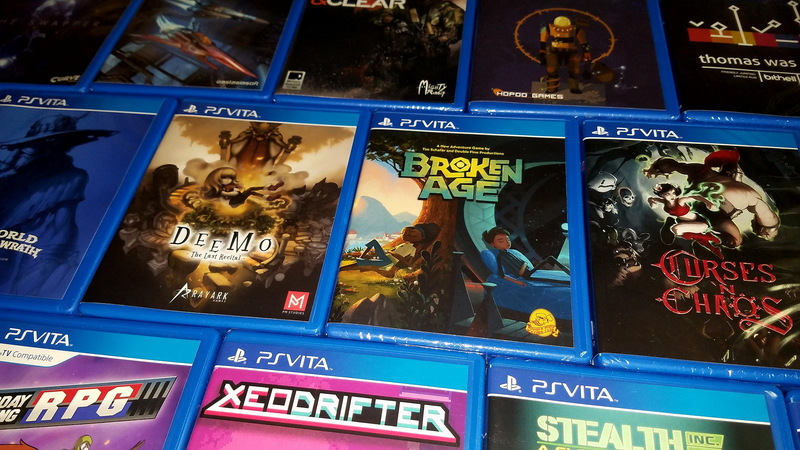 Before Ubisoft kicks off, there's a mini presentation -- Limited Run Games, the indie publisher responsible for small runs of PS Vita and unusual games that fans want to preserve.
Read more
0530: Chris Waters talking about an exciting year for Assassin's Creed (in a year where there is no new Assassin's Creed). Half an hour to go. And I need some breakfast and coffee, so time to grab that.
0540: Similar to Bethesda, Ubisoft make a huge point about the humanity of game development. Humans make games; we make games for the community, so on and so forth. I'd argue that development is still largely for the developers first — they're the creative visions of creative people, and we're the analytics-driven world that has infested every other part of publishing, media and content creation hasn't permeated the ideation process of gamedevs yet.
0546: Ice-T is now doing … gamer etiquette videos for Ubisoft.
This is such a weird video. "Team killing is for arseholes," he quips.
0550: Uh.
Assassin's Creed: Odyssey is getting a story creator mode, letting players create their own quests, branching narratives and dialogue options.
It's available now for Odyssey on all platforms and all players. The Education mode for Odyssey is finally launching this spring, with some extra features and expanded features from the educational tour in Origins.
Five minutes to go.
0600: Time for a symphony.
0604: IGN Australia alumni (now IGN US) Lucy O'Brien has pointed out to me that Aisha Tyler won't be hosting this year. Enormous sadface — I always enjoyed the energy she brought. Wonder how the show will be structured instead.
0605: As a quick aside, the Vampire: The Masquerade Bloodlines 2 footage from earlier this morning has just dropped online. You can watch it in our full trailer round-up, but I'll pop it here for you as well.
Hosting duties have been split. Neither of these hosts are Aisha.
Time for a montage to play, before jumping straight into what looks like Watch Dogs Legion.
Straight into Watch Dogs Legion #UbiE3 #E32019 pic.twitter.com/kCmhPS7wmy

— Alex Walker (@dippizuka) June 10, 2019
NPC recruitment feeds straight into puzzle solving – Ian needs someone who can deal with drones to get past the level, so you have to scour the area for a suitable candidate #UbiE3 #E32019 pic.twitter.com/SRV6dP6VJA

— Alex Walker (@dippizuka) June 10, 2019
Watch Dogs: Legion has permadeath for the NPCs – you'll rotate back to DedSec's roster of recruited NPCs after your character dies #UbiE3 #E32019 pic.twitter.com/ipXeaRlgTb

— Kotaku Australia (@KotakuAU) June 10, 2019
Your NPCs have permadeath, and when they die you go back to a roster of your recruited NPCs. Recruitment seems like it's a process that takes a bit of time.
0617: Bagley trolls the player for dodging and rolling too much. Neat. Permadeath, different bonuses with different NPCs. This looks pretty neat. Jimmy looks like Eggsy from Kingsman. So that's the general hook of the game, spreading the resistance among London one NPC at a time.
"With Brexit, London's at a turning point … the UK becomes a surveillance state," Legion's creative director says. Not a political game, then. On the flipside, there's something neat about how Legion is grounded in the very real context of, well, where London is today (more CCTV cameras and surveillance than any other city in the Western world).
Release date: March 6, 2020.
They're really hammering down on Granny Assassin #E32019 pic.twitter.com/4ljI0q5zj1

— Kotaku Australia (@KotakuAU) June 10, 2019
Now It's Always Sunny takes the stage with Rob McElhenney. It's a new TV show with the It's Always Sunny executive TV producers, who partnered with Ubisoft.
It's an Apple TV+ exclusive – Mythic Quest: Raven's Banquet. Focuses on the biggest MMORPG and the fictional developers behind the studio, who are just about to launch their first major expansion. Looks like it's going for an Office kind of vibe? Still waiting for the funny, though.
It's Always Sunny actor Rob McElhenney announces a new TV show, partnering with Ubisoft, starring him and with It's Always Sunny executive producers #UbiE3 #E32019 pic.twitter.com/nc8NCI8aWi

— Kotaku Australia (@KotakuAU) June 10, 2019
0632: Rainbow Six: Siege is getting a new operation — and a spy? That's the gist I'm getting from this. Operation Phantom Sight.
0634: Adventure Time characters will be playable heroes in Brawlhalla.
As for R6 Siege, it's getting a new spy. For Brawlhalla, Adventure Time characters are getting added to the game #UbiE3 #E32019 pic.twitter.com/NwfcFrN331

— Kotaku Australia (@KotakuAU) June 10, 2019
0637: Ghost Recon: Breakpoint has a brief story trailer … and a dog on stage. What the hell? Jon Bernthal took his dog onto the stage in front of a massive amount of people.
Bernthal is playing the leader of the Wolves, the antagonist for Breakpoint. Sounds like Ubi is pushing more guerilla warfare and less run-and-gun gameplay this time.
I've always liked Ghost Recon as a mindless, run around and shoot things/loot stuff/clear out outposts/drive bikes off cliffs kind of game. I've always preferred it a little to the Far Cry formula, but I've never played it for an extreme challenge.
Talking about post-launch content for Breakpoint. AI teammates for solo players will be added after launch, as well as a new community program "that will allow you to express and share your passion". Called Delta Company.
Talking Ghost Recon: Blackpoint. Delta Company is announced as a new "community program" inc. direct discussions with the studio #UbiE3 #E32019 pic.twitter.com/85CTa25311

— Kotaku Australia (@KotakuAU) June 10, 2019
Launching October 4, with a beta going live on September 5. (Bugger me, that first week of September just got real noisy.)
There's some Terminator music playing. What? But we get nothing.
Oh, finally, the Just Dance part of the presentation. Good. Bit more physical energy would help a ton now.
Showing off a mobile game that looks like a tactics spin-off from The Division, low-poly style. But it's called Tom Clancy's Elite Squad #UbiE3 #E32019 pic.twitter.com/tJZ0IwhVvE

— Kotaku Australia (@KotakuAU) June 10, 2019
And the high school carnival returns.
That Elite Squad trailer is up now, too.
Just Dance 2020 in November, if that's your jam. I just appreciate the series because it's the one time during an E3 presser I can guarantee I can drink my coffee without missing anything.
0651: For Honor follows that with a new in-game event.
New in-game event for For Honor #E32019 #UbiE3 pic.twitter.com/Q1fXXo4Q7V

— Kotaku Australia (@KotakuAU) June 10, 2019
Spirits are possessing characters for one reason or another. "Sakura is the spirit of death," the voice-over says.
AMAZING poster art for it, though.
That's followed up with the spoopy co-op Quarantine, a sequel in the Rainbow Six series due out early next year #UbiE3 #E32019 pic.twitter.com/3hzi0R4EhN

— Kotaku Australia (@KotakuAU) June 10, 2019
Rainbow Six: Quarantine is a new game out early next year, aiming to be a games-as-a-service R6: Siege but for PvE players. Looks like it's targeting that Killing Floor, Left 4 Dead crowd.
The Division 2 is next up — you can tell by the watch and co-ordinates — although it's just a thank you / player montage rather than a new announcement.
Kenly College is the spot of the next episode for The Division 2, with the Pentagon being the location of Episode 2 in the autumn. It's up to Division agents to bust back in and prevent secrets from coming out. 8 player raids will be back around the same time.
As for the third episode patch of The Division 1, Rebirth focuses on a hunt for a single person with the power to basically destroy humanity.
Also, Netflix are making a Division film.
Netflix is partnering with Ubisoft to make a movie based on The Division, starring Jake Gyllenhaal #UbiE3 #E32019 pic.twitter.com/IHGRL8ONFE

— Kotaku Australia (@KotakuAU) June 10, 2019
And on top of that, Uplay+ is a new PC subscription service that will cost $US14.99 a month. It'll launch in September and it's for PC only.
Ubisoft then joins the EA / Xbox crowd – Uplay+ subscription service for PC. $US14.99/month when it launches in September, making it the most expensive games-sub service for Aussies on PC #UbiE3 #E32019 pic.twitter.com/g6qZr5ezAh

— Kotaku Australia (@KotakuAU) June 10, 2019
Note that Origin's Ultimate sub is $19.99 a month. $US14.99/month is just over $21 at the moment, so there's a good chance that Ubi sells the service for $19.99 here.
Roller Champions is the next game. "We wanted to create something new, we wanted to capture the intangible excitement of players preparing for the big game," the creative director says. It's a PvP sports base that's skill-based.
Trailers are up for it now:
0710: Yves Guillemot, Ubi's CEO, finally takes the stage. He usually appears much earlier in the piece. Lot of warm colours and hearts on the stage behind him.
New stylised action-adventure called Gods & Monsters, due out February 25, 2020.
Lot of watercolour to open the trailer #UbiE3 #E32019 pic.twitter.com/l6EKOA4Q8h

— Kotaku Australia (@KotakuAU) June 10, 2019
Uh … I think the Ubi E3 conference just ended? It just cut straight into a Twitch Rivals Rainbow 6: Siege event, with no prior warning. That was abrupt.
0721: That's definitely it then. No grand send-off or anything. Real weird.
Oh well, at least it gives everyone some time until 0900 AEST, when AMD will be holding a presser on their Navi GPUs. Should be some good details there, hopefully a release date and price. AMD has some catching up to do especially on the feature side, and we should hear more about what elements of Navi will make their way into the next-gen consoles as well.
I've updated the trailer post with everything announced from Ubisoft, UploadVR and the PC Gaming Show this morning.
Three conferences down, three more to go (AMD, Kinda Funny, Square Enix). God give me strength.