The best movie of 2018, Spider-Man: Into the Spider-Verse, now has an art show celebrating its brilliance.

"What's Up Danger? The Into the Spider-Verse Tribute Show" kicks off on June 29 at Gallery Nucleus in Alhambra, CA. Nearly two dozen artists, many of whom worked on the film itself, have contributed new prints and originals themed around the amazing animated Spider-Man film, and we're excited to show you just a small glimpse.
It was the dream that didn't happen. We all hoped that, somehow, Tobey Maguire, Andrew Garfield, and Tom Holland would have cameos in Spider-Man: Into the Spider-Verse. Well Holland, who's currently busy with Far From Home press, has revealed he was pretty close.
Read more
Check them out.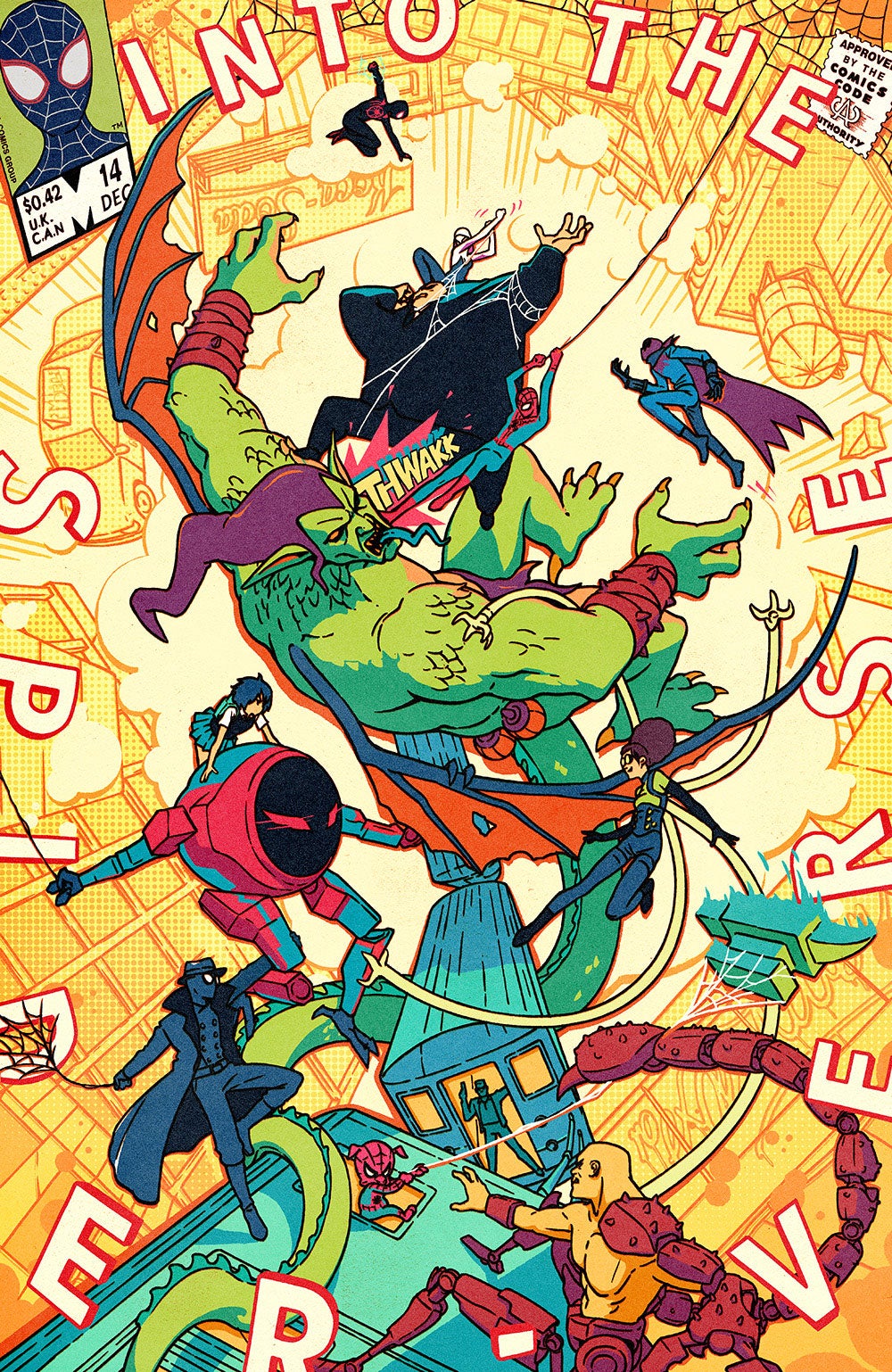 Art by Kevin Hong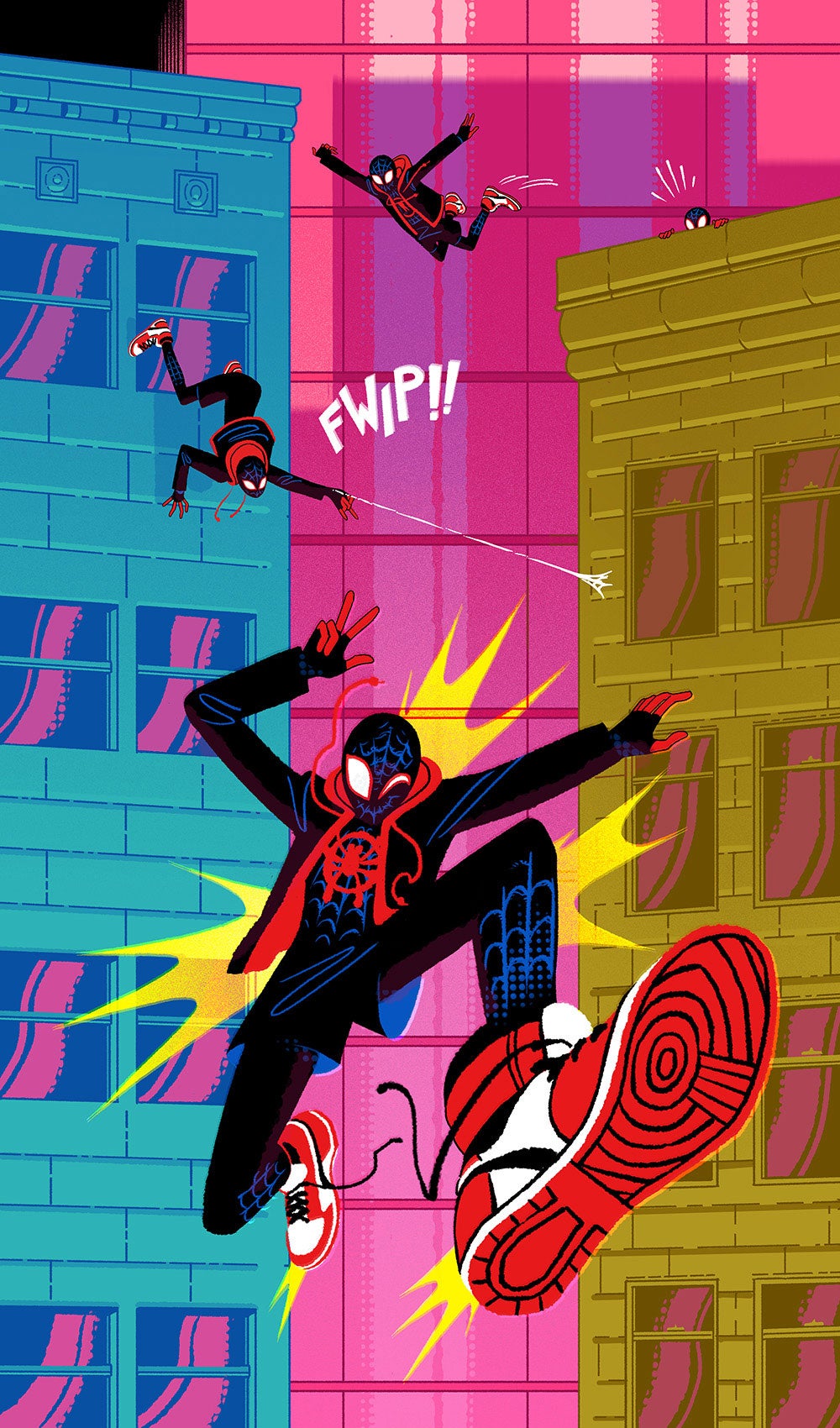 Art by Sara Kipin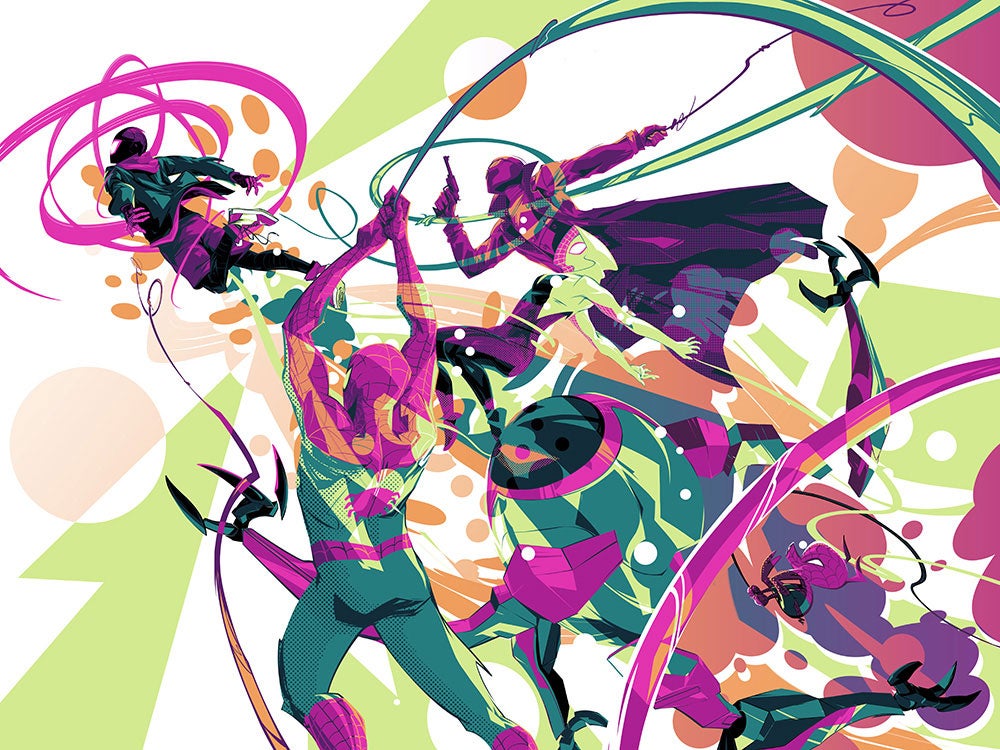 Art by Andrew Thompson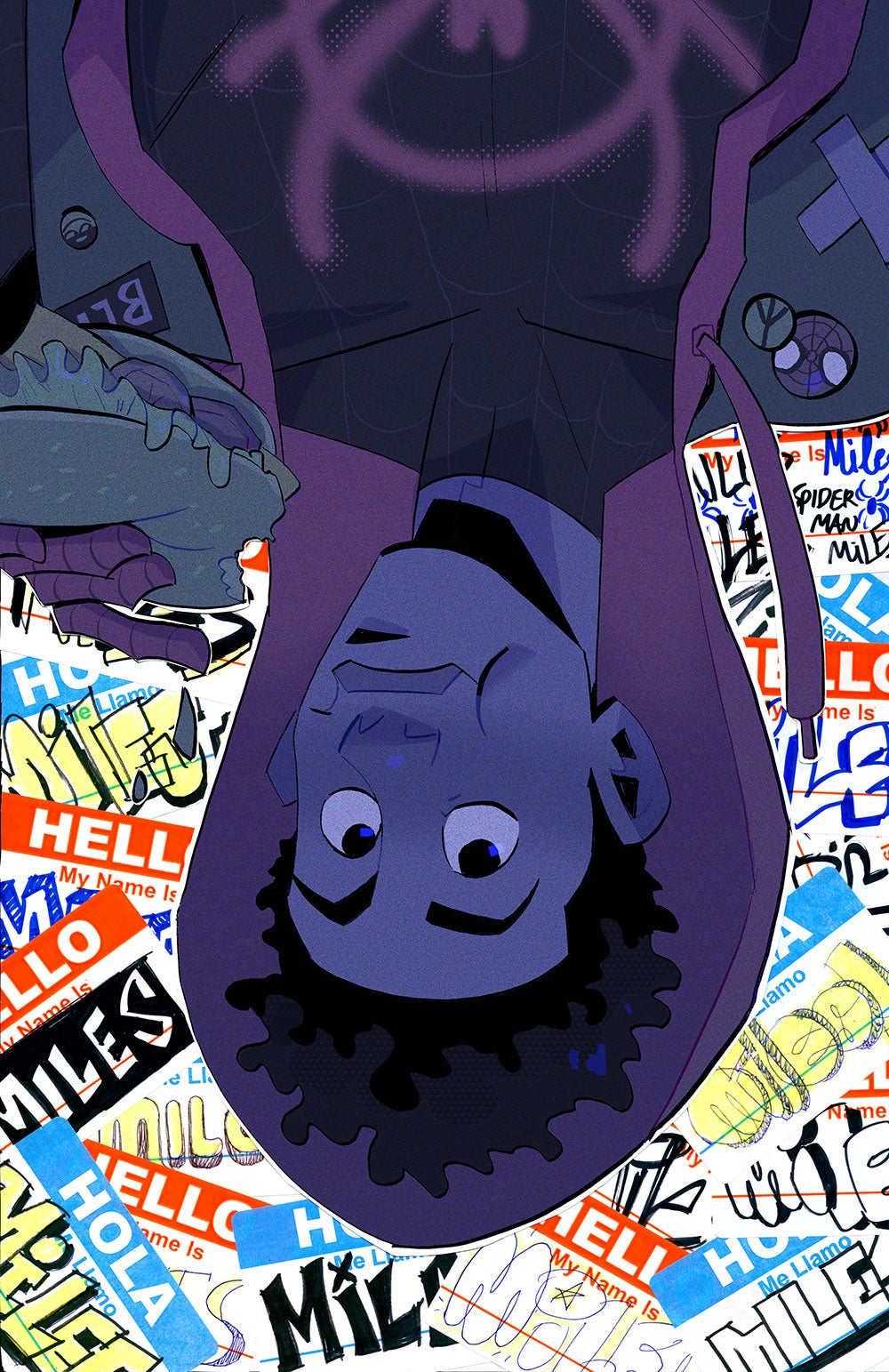 Art by Mars Heyward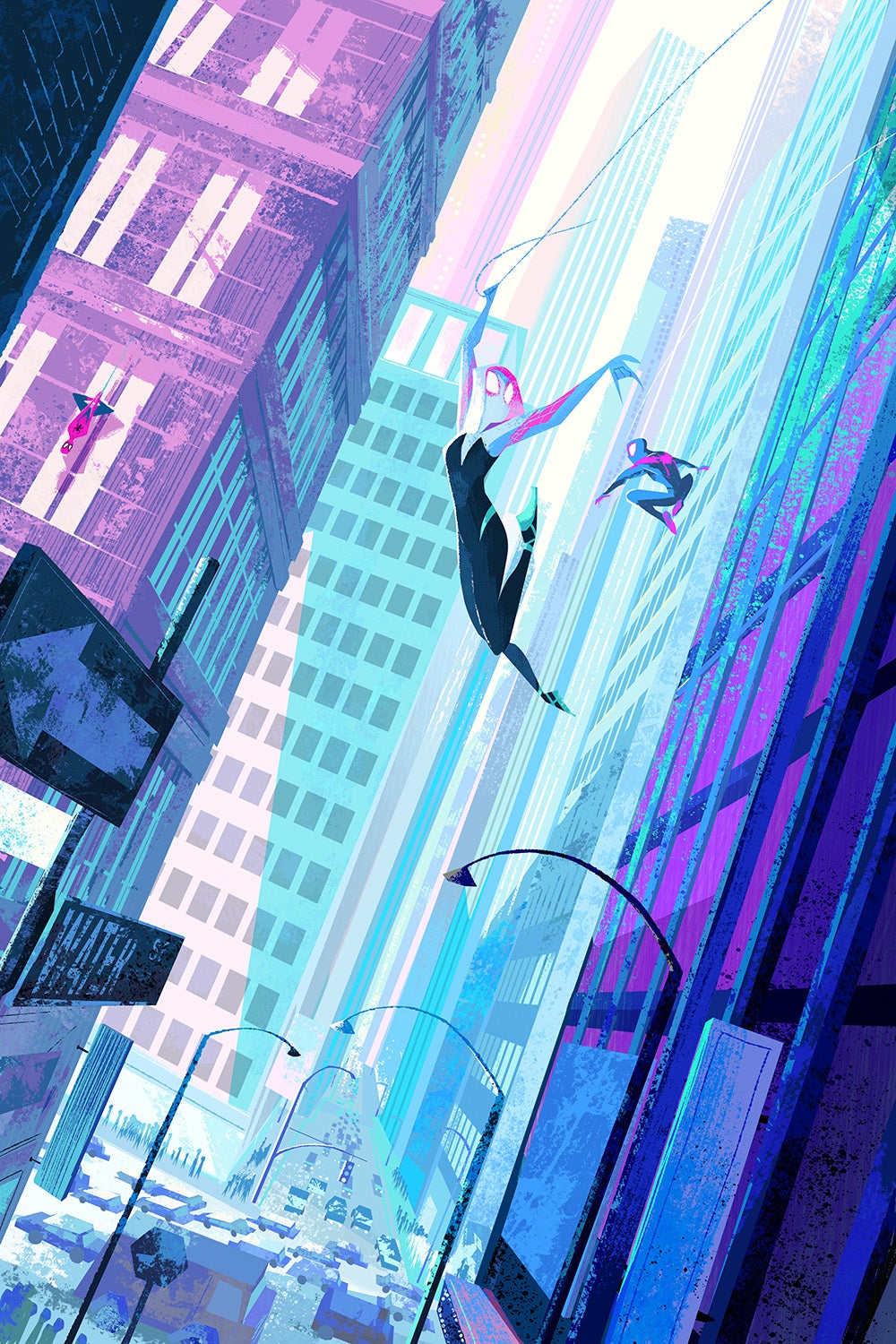 Art by Eva Eskelinen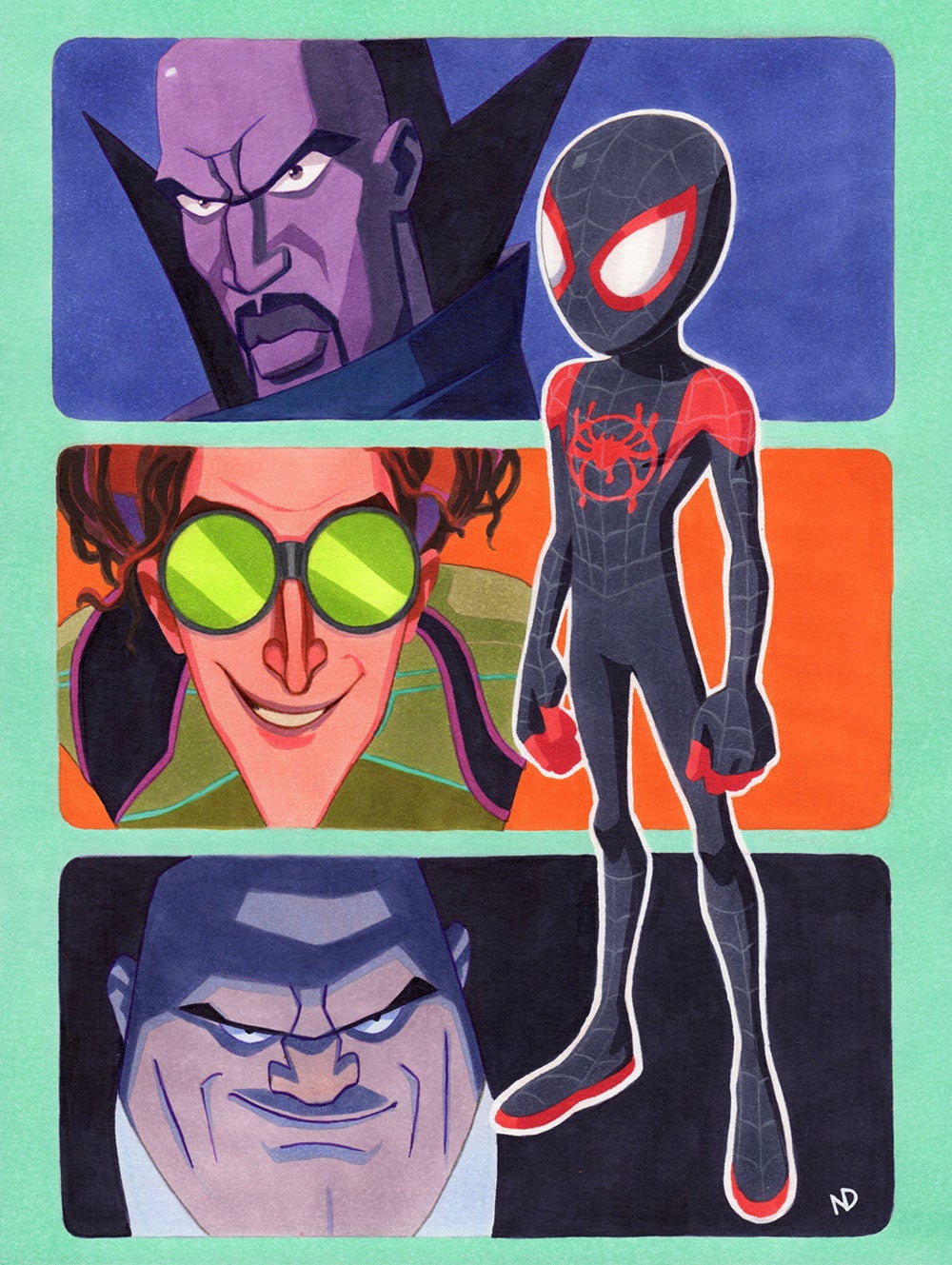 Art by Nuri Durr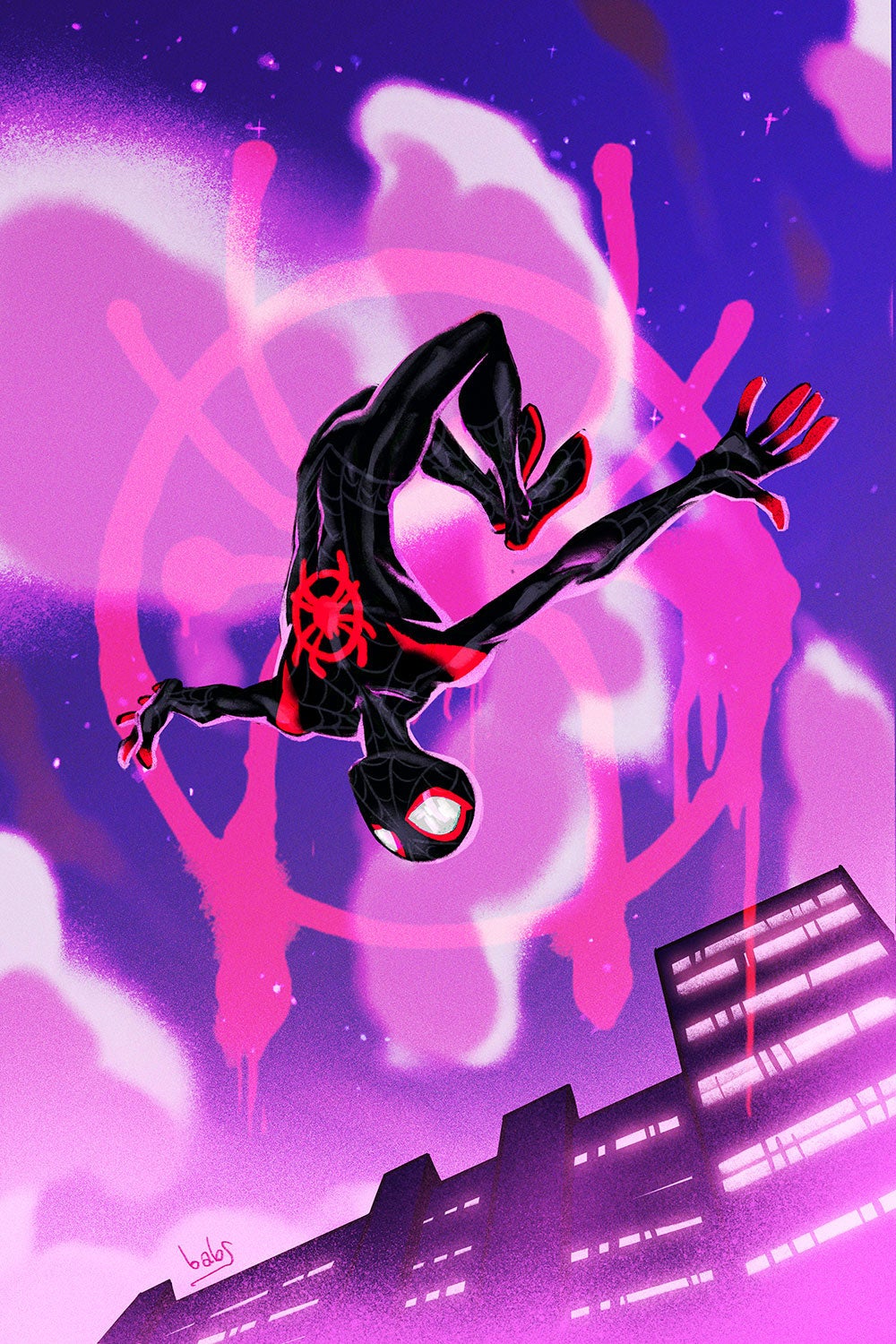 Art by Babs Tarr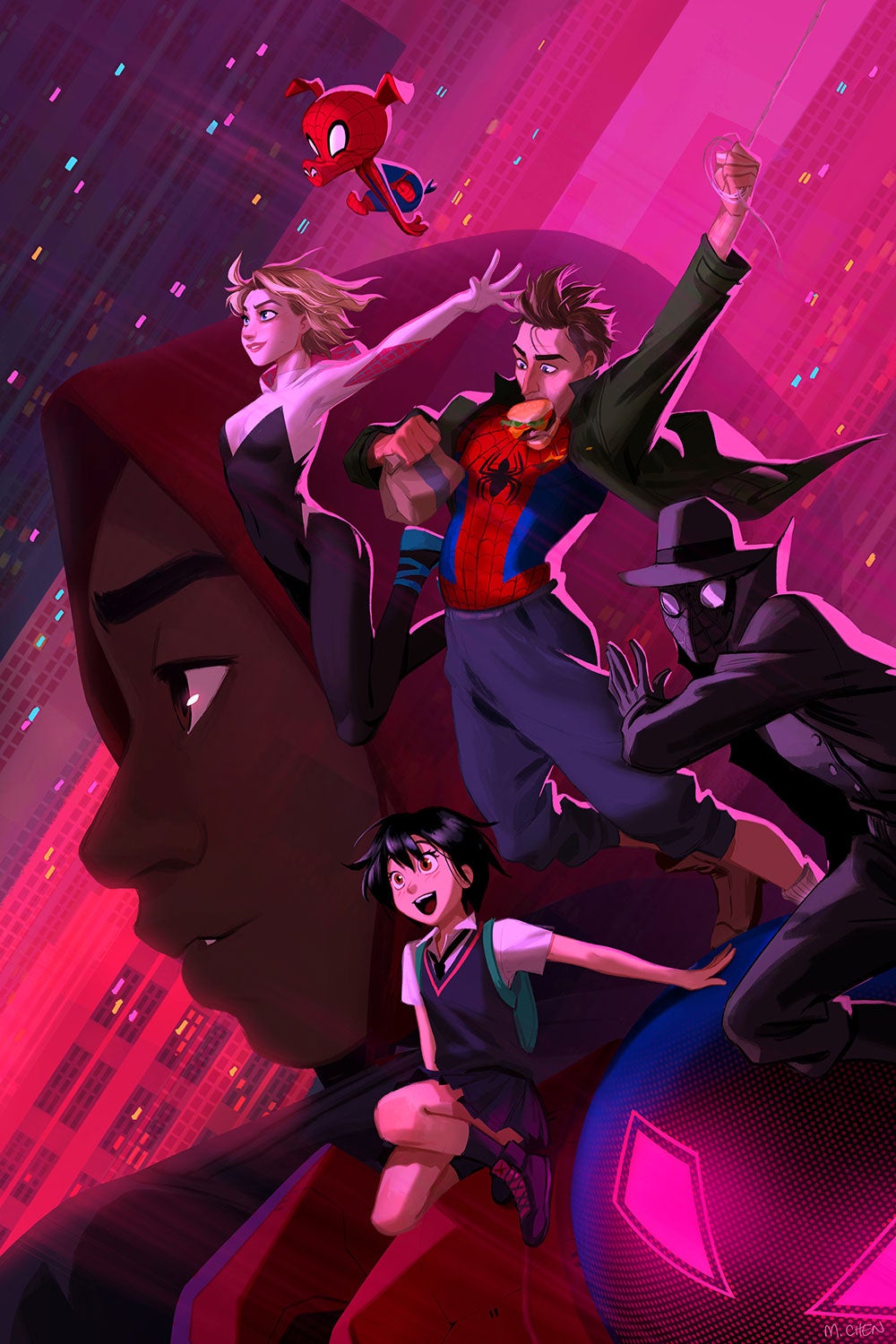 Art by Mingjue Helen Chen
The show opens at 6:00PM on Saturday, June 29 at 210 East Main Street, Alhambra, CA 91801, and will be on display through July 13. Online sales will happen the day prior on Gallery Nucleus' website.