If you've ever wanted to buy Call of Duty or Destiny 2 for literally $1, you can do that. Alternatively, a punch of other games are getting shoved out of the Big W dump truck this week, and there's some decent picks throughout.
The offers are available from Big W in store and online from tomorrow, and will be available for a couple of weeks depending on stock. There's a range of discounts on peripherals and games, with Mortal Kombat, Red Dead Redemption 2, the Plantronics Rig 300 HS/HX headsets, Destiny 2, Shadow of the Tomb Raider, DOOM and Assassin's Creed: Odyssey the highlights.
Also, Mass Effect: Andromeda is going for $5.
PS4 500GB Slim w/Fortnite Bundle: $399
PS4 Pro 1TB w/Fortnite: $499
Assassin's Creed Odyssey (PS4/XBO): $29
DiRT Rally 2.0 (PS4/XBO): $49
Kingdom Hearts 3 (PS4/XBO): $49
Burnout Paradise Remastered (PS4/XBO): $19
Star Wars: Jedi Fallen Order (PS4/XBO): $69
FIFA 19 (XBO): $34
Far Cry New Dawn (PS4/XBO): $29
Mortal Kombat 11 Standard Edition (PS4/XBO): $49
GTA 5 (XBO): $29
Mass Effect: Andromeda (PS4/XBO): $5
DOOM (PS4/XBO): $24
The Evil Within 2 (PS4/XBO): $24
Switch Labo Variety Kit: $59
Switch Labo Robot/Vehicle Kit: $69
Hitman (PS4/XBO): $39
Ghost Recon Wildlands (PS4/XBO): $29
Star Wars: Battlefront 2 (PS4/XBO): $15
The Division 2 (PS4/XBO): $49
Poor Andromeda. Pretty hard to argue with a lot of the faults when you're basically paying the price of a coffee, though. And Odyssey is solid value at that price, especially if you get into the DLC and you're still finishing the game a year later.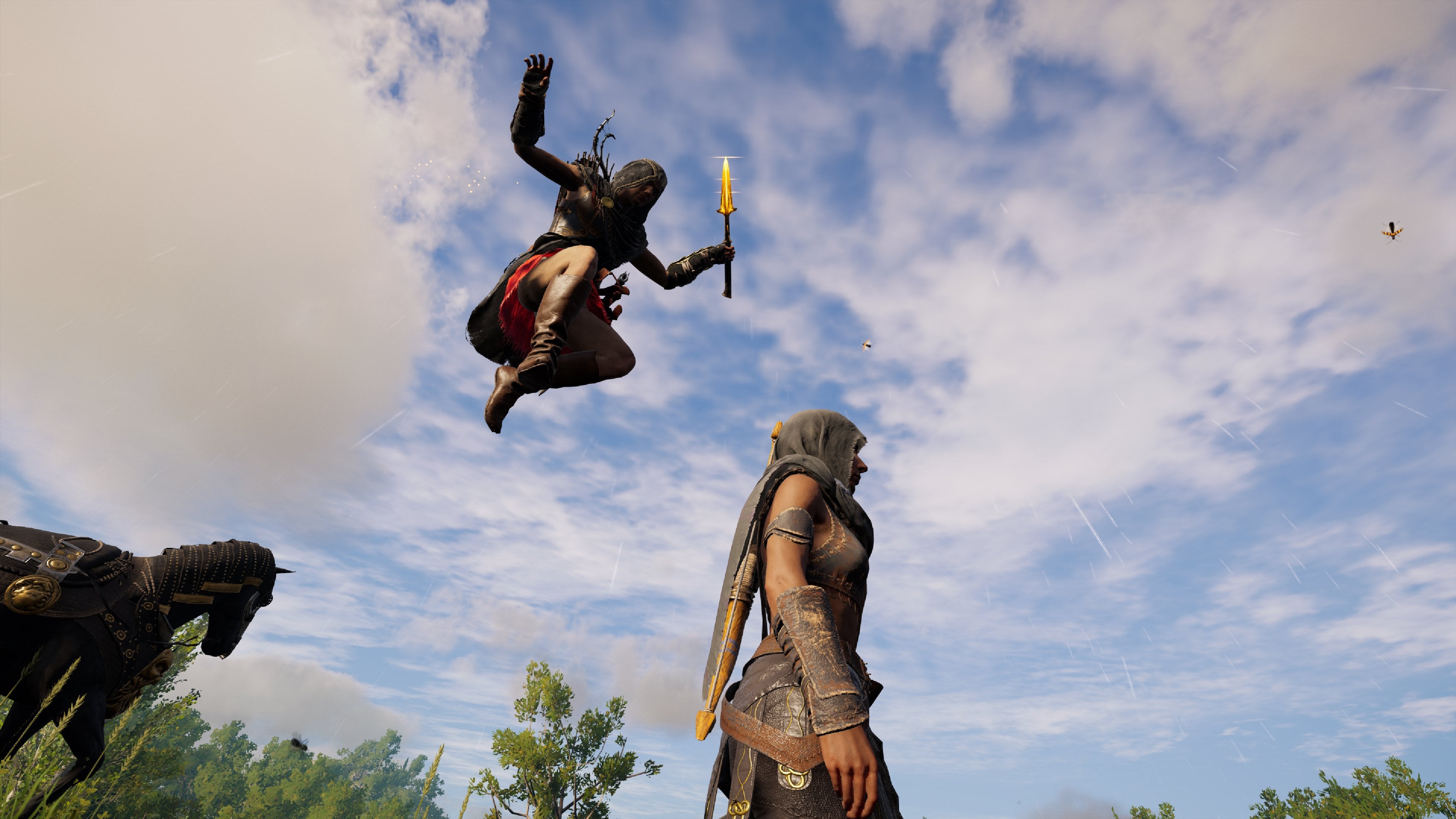 The developers of Assassin's Creed Odyssey have been moving the game's finish line farther out since October of last year, but I think I'm finally about to catch it. This sums up my gaming experience these days, perpetually racing toward a moving goal.
Read more