I'm just glad it's coming to PC at all.
If you've wanted the transcendental experience that is Tetris Effect, or you want to play it in VR but you don't own a PS4 or PSVR, good news. It's launching on PC — via the Epic Games Store — and will have support for desktop player,s but also the Oculus Rift (Touch and Remote), HTC Vive and its accompanying controllers.
For PC specific features, you'll also get uncapped resolution and framerates if you want, extra particle effects and textures, ultrawide monitor support, and bonus graphical options for VR users that weren't part of the original PS4 release.
Best part: Tetris Effect launches next week on July 23 internationally. It'll retail for $US40 (or $US32 as a pre-order bonus), and it's only on the Epic Games Store at this stage. But at least a wider audience is getting the ability to enjoy Tetris Effect, especially the higher end VR headsets. Tetris Effect is still one of the best games anyone can play on the PSVR, so Rift and Vive owners are in for a real treat.
Tetris Effect is the next game from Enhance, the game studio run by Tetsuya Mizuguchi that created Rez Infinite and Lumines Remastered.
Read more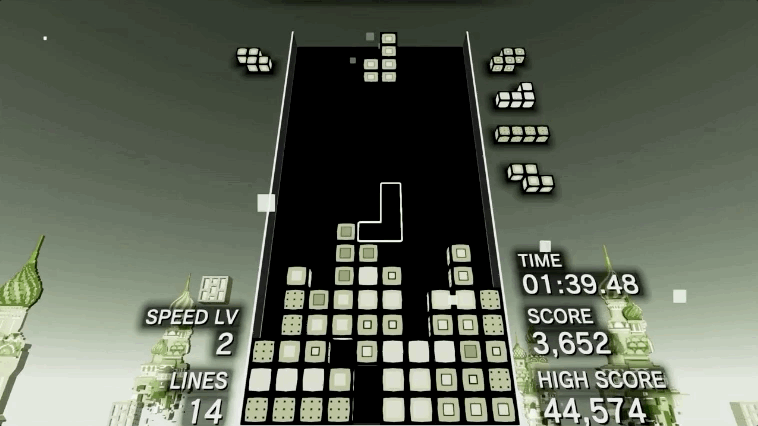 The first game I ever owned was Tetris for the Game Boy. I sucked back then, and I'm not too hot now, but nearly 30 years later I have a chance to go back to that experience thanks to an 8-bit level in Tetris Effect.
Read more