The latest bi-annual report on the average Australian gamer is out, and we've already gone through some of the main takeaways. The average Aussie gamer is still 34 years old, and both women and men are playing slightly less per day on average.
But why the drop in figures? What does the picture look like for Aussies under the age of 18, or Aussies over the age of 50? Why are Australians watching or playing in esports? Some more of those questions came up during an roadshow on Tuesday morning, where the chief author of the report since its inception over a decade ago took media and the local games industry through the findings.
Aussies enjoy esports to get better at games, just as much as they watch esports for the vibe
Esports has grown substantially in the last couple of years, even though the level of interest in Australia and New Zealand isn't quite as meteoric (or lucrative) as it is in China, the United States, Europe or South Korea. But one figure that raised some eyebrows was where respondents (specifically adult-aged gamers, so not those under 18 or those who identified as non-gamers) cited "learning strategies to improve gameplay" as the most popular reason.
The response was only a couple of percentage points ahead of those who watch esports for the culture, which is within the study's margin of error. Interestingly, and perhaps more troubling for the local esports industry, only 17 percent said they watched esports to support the industry, and even few cited presenters as a drawcard. The social element of esports, along with the player community (which in my experience is one and the same) were the two most popular reasons among respondents for competing in esports, at 51 percent and 49 percent respectively.
More offices are using games for work
Image: IGEA / Digital Australia 2020
From the adult players who identified as gamers, just over a third said they had used games in the workplace to learn something new, with just under a third using games for health and safety inductions or training.
There's no extra data here on the type of games exactly, so it would be wrong to interpret this as an increase in Overcooked showing people the ropes of not stabbing your co-workers or setting food on fire. But it does highlight that a fair amount of Aussie workplaces are behind the idea of using games, or game mechanics, as an effective mechanism for teaching.
5 to 10 minutes is about the optimal time Aussies spend on casual games
Image: Clive Palmer Humble Meme Merchant
Casual gaming is obviously a large element of the definition of a gamer these days, and the Digital Australia report has over time collected more information about the types of casual gaming and times respondents spend playing casually.
Defined as people who play games in short bursts of up to 20 minutes a day — often multiple times a day — the report found that the most frequent scenario was people playing twice a day, 10 minutes at a time. The next most popular scenario saw casual players spending five minutes at a time playing twice a day, followed by three sessions of 10 minute blocks.
"Key players in our sample usually play casual games one to three times a day for five to 15 minutes per session," the report said, although it should be noted that the popularity of playing 15 minutes was significantly below the five and 10 minute blocks.
Older players are playing to stay connected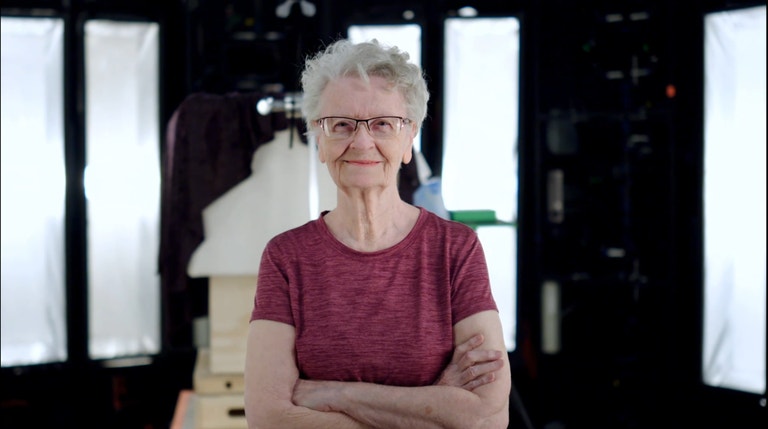 82-year-old Shirley Curry, otherwise known as Grandma Shirley to Skyrim fans, who will appear as an NPC in the next Elder Scrolls game.
An interesting takeaway was that older gamers, once they go past the age of 64 (and generally aren't looking after their kids anymore) are turning more and more to video games. The total play for females aged 65-74 was higher than almost all other age brackets, while there was a significant spike in playtime for male gamers in the 85-94 year old bracket.
So why are older Australians turning to games? 73 percent of older games in the survey said keeping their mind active was the primary reason, while 57 percent said they played games for fun — more than the 18-34 year old or 35-64 year old brackets.
When asked during a Q&A what his 30-second pitch of the report's findings would be, Bond University professor Jeff Brand said it would be the figures on older gamers. Not only do older Australians play video games, women play just as much as men. But more important than that was the connection. "Older people don't play to be alone, they play to be together," the professor said.
YouTube videos are more popular than books outside of gaming
Image: IGEA / Digital Australia 2020
The "watch television" metric is all-encompassing, so it's not surprising that watching any form of TV (read: Netflix, Stan, anime in the background) would be the most popular non-gaming activity. Magazines still register, although much lower on the list (and likely due to the older demographic of Australians polled).
A more interesting figure was the preference for watching YouTube over reading books, although the results are only just outside the study's margin of error. The lowest items on the list were listening to podcasts, with only 12 percent of those polled actively saying they preferred to listen to podcasts outside of playing video games.
The figures are actually in line with previous Australian media reports on podcasting. A study by Edison Research this year found that only 30 percent of Australians polled had actually listened to a podcast, even though 83 percent of the country was familiar with podcasts as a concept. Australian media executives, and the radio industry in particular, are betting that takeup of podcasts locally will boom in the coming years, following the trend from the US.
Board games is pretty high on the non-gaming activities, but not as high as gardening
Image: Supplied
Among adults polled, the Digital Australia report found that board games ranked above photography, arts and crafts, visiting art galleries and theme parks. It wasn't as popular as going to a pub, or exercising, but ranking above both those things was … gardening.
Respondents could choose from 16 activities in total as their "preferred non-gaming leisure activities". Eating out and shopping were the most popular replies, but 40 percent of all adults who identified as gamers also nominated gardening. There's no extra breakout figures on the age groups there, however.
Dear Government: parents don't stop playing video games just because they have a kid, and neither will anyone else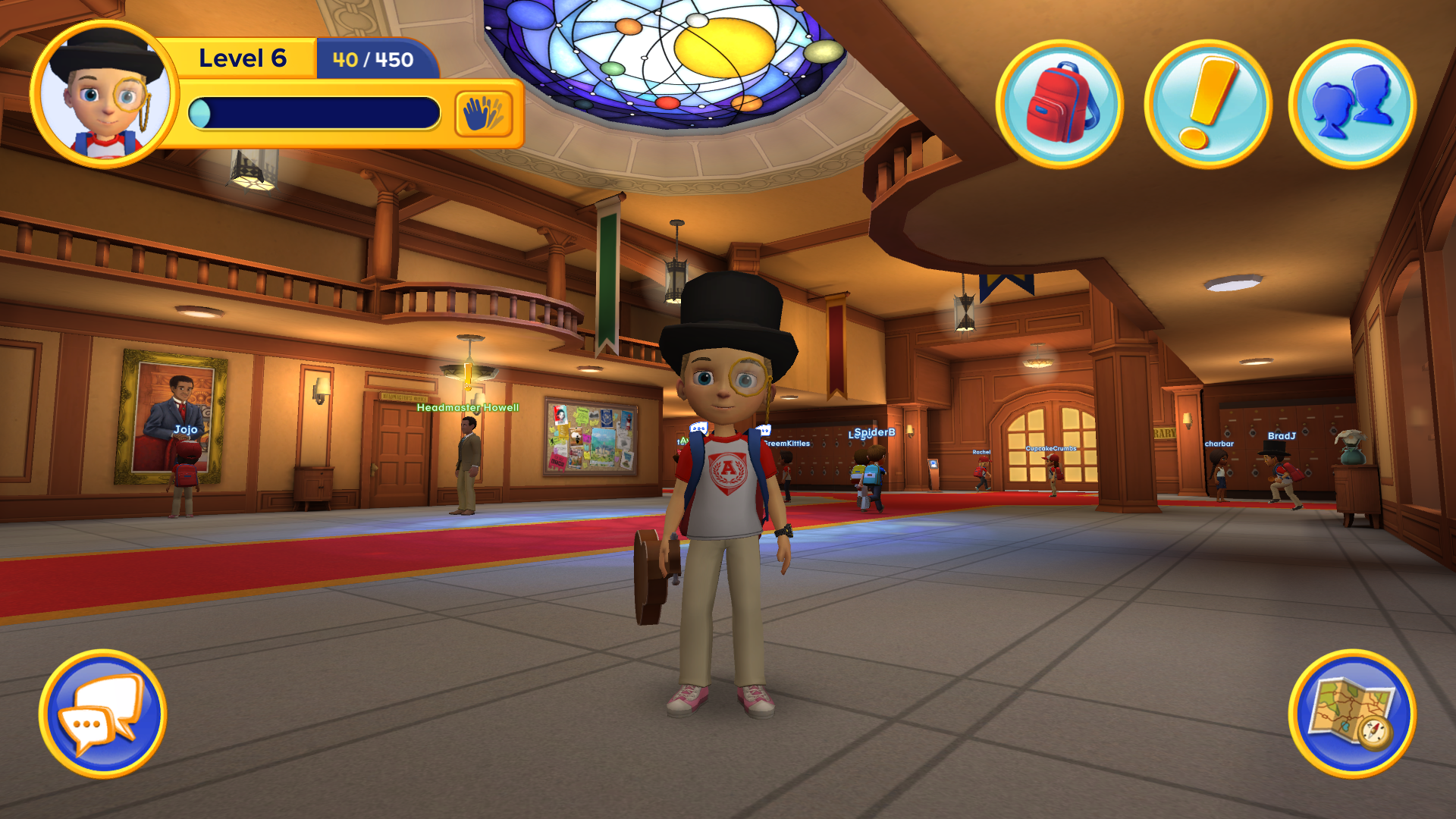 Out of all respondents, one third of those surveyed said they were a parent living with a child under the age of 18. From that group, 81 percent said they still played games, with games being a fun bonding activity.
The figures stand out in stark contrast to modelling last year from the Department of Communications and the Arts' research division, which tried to estimate how much bandwidth Australian households would need to 2026. The department estimated that families with children would continue playing games — particularly "VR online gaming" by 2026 — but online gaming wasn't even considered a "typical application usage" for families without parents, or single Australians.
Image: Bureau of Communications and Arts Research / Department of Communications and the Arts
If anything, the latest Digital Australia report confirms that people continue to play video games as they get older. The only age group that significantly drops off is the 55-64 age bracket, but even after that stage older Australians continue to discover video games, often as a way to stay connected. Our specific habits might change, and we might play different games, but gaming isn't a hobby that Australians give up just because they get jobs or get older.
Streaming might be why we're playing less
An early breakout from the report was that Australians are playing less games on average per day. But Professor Brand suggested that a likely cause from this was due to the rise in streaming, not only because Australians enjoy watching video games being streamed on its own, but also because Aussies are using YouTube and Twitch for walkthroughs, tips and general advice.
This was supported with the findings behind esports, where respondents said they watched esports events and streams as much for gameplay help as much as the esports culture. Among all adult players, the cultural experience of games was predominately still to read or watch gameplay walkthroughs, followed by gameplay videos on YouTube, with livestreams and esports coming in equal third.