The next instalment in Call of Duty (COD), aptly titled Modern Warfare, might only be months away, but we're already hearing about the one after that. Staying true to the brand, reports are suggesting the 2020 title will be jumping back to the Cold War and the series is playing it safe with its name.
The 2020 COD release is rumoured to be called Call Of Duty: Black Ops, according to YouTuber insider LongSensation, and will take players back to the Cold War, like the 2010 game of the same name.
Call of Duty 2020 has been under 2 names thus far.

Call of Duty: Black Ops
Call of Duty: Black Ops V

Set during the Cold War. Spans the entire 40+ years and incs Vietnam and Korean War. Described as even more gritty and gruesome than Modern Warfare.

I'm not joking.

— LongSensation (@LongSensationYT) August 7, 2019
According to the insider, it's set to cover the full 40 years of the era, including the wars in the Korean peninsula and Vietnam, and will be "more gritty and gruesome" than this year's upcoming Modern Warfare.
LongSensation is known for accurately leaking the title of Modern Warfare, which at the time, sounded unlikely given there was already a 2007 title of the same name.
In May, it was revealed by sources Treyarch will lead development of the 2020 title, taking the reigns from Sledgehammer Games, who had developed Advanced Warfare and WWII, with assistance from Raven Software. It's big news as the COD series has had a consistent rotation of developers with each developer having three years lead time to work on the next title. Treyarch will now only have two years between developments.
2012 – Treyarch – Call of Duty: Black Ops II

2013 – Infinity Ward – Call of Duty: Ghosts

2014 – Sledgehammer – Call of Duty: Advanced Warfare

2015 – Treyarch – Call of Duty: Black Ops III

2016 – Infinity Ward – Call of Duty: Infinite Warfare

2017 – Sledgehammer – Call of Duty: WWII

2018 – Treyarch – Call of Duty: Black Ops IIII

2019 – Infinity Ward – Modern Warfare

2020 – Treyarch – Call of Duty 2020
Treyarch has recently come under fire for reports of having a toxic workplace culture during the development of 2018's Black Ops 4. Testers provided testimonials in June to Kotaku stating they felt like they were being treated as second-class citizens when compared with developers within the same development.
Activision, who owns Treyarch, responded to Kotaku at the time with a statement on how its treatment of employees.
"The teams who created this game [Black Ops 4] are diverse and widespread," the statement to Kotaku said. "It's important to us that everyone working on the game, or any of our projects, is treated with respect and that their contributions are appreciated.
"If there is ever an instance where this standard is not met, we work to remedy it immediately. We constantly strive to provide a rewarding and fun development environment for everyone."
With Treyarch having one less year to work on the title, the pressure will intensify for the game developer.
But hey, whether you're a fan or a hater of the COD series – it's still likely going to sell like hotcakes.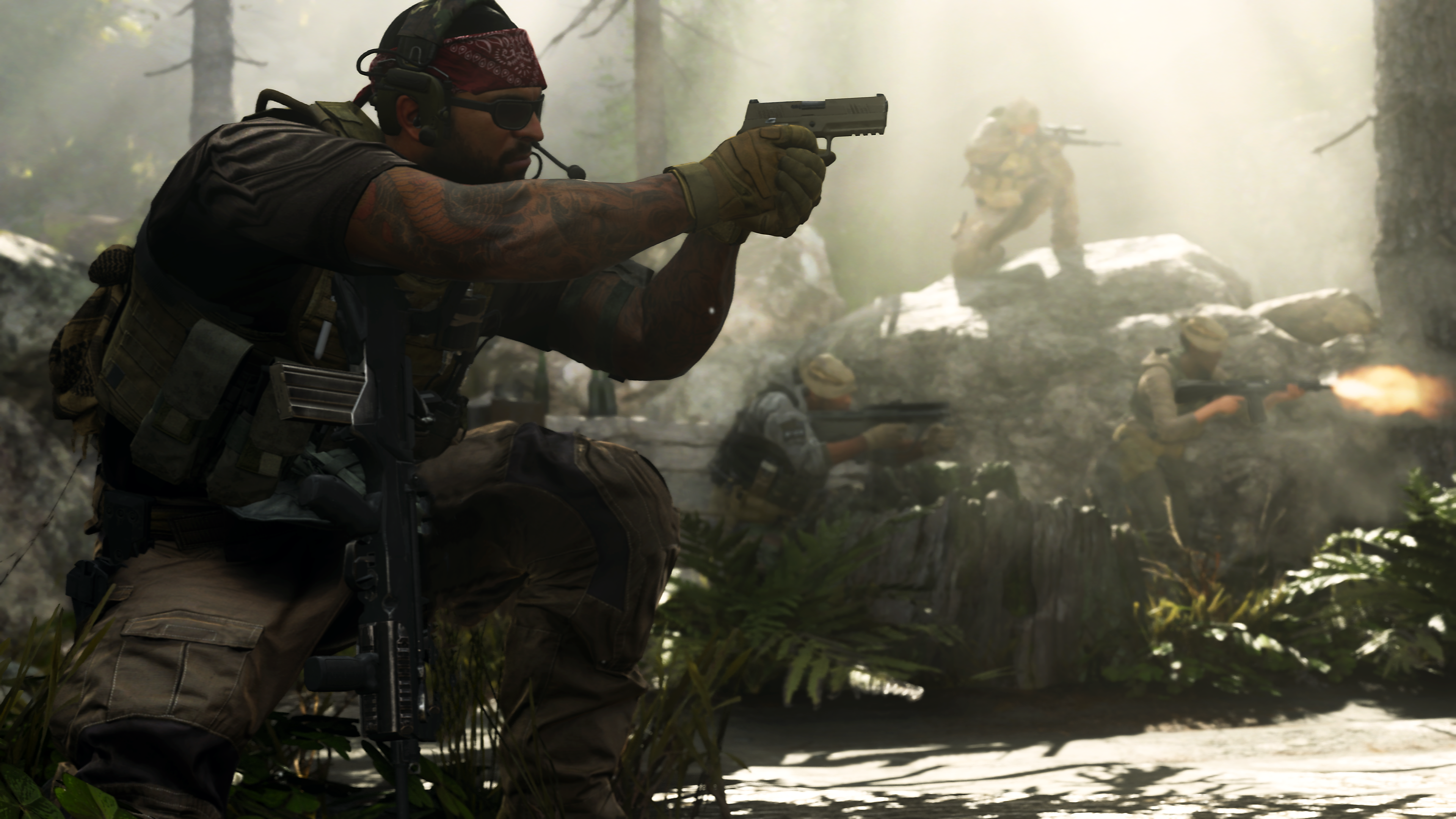 Last week, Activision revealed the multiplayer mode for the softly-rebooted Call of Duty: Modern Warfare. 2019's Duty is dropping the iconic mini-map to add more "realism" to multiplayer, and it's the design decision that's caused the most consternation in the Call of Duty community so far.Call of Duty's mini-map has been a feature of the multiplayer HUD since the original Modern Warfare launched in 2007.
Read more