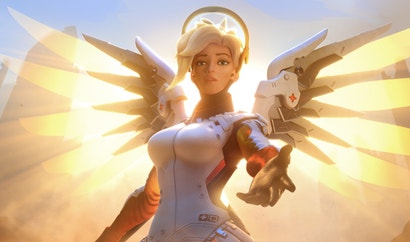 Image: Blizzard
If you're after an NBN plan you'll actually like, you might want to pay attention to the latest Roy Morgan Internet Service Provider Customer Satisfaction survey. Released last week, the survey polled almost 15,000 Australians (over the age of 14) as to how happy they were with their provider.
Internode came out on top, with an 82% customer satisfaction rating, which is an 18% increase from June last year. It was closely followed by stablemates iiNet and TPG, who came in at 79% and 74% respectively.
Following the TPG Group are Optus and Telstra-owned Belong, both at 74%, then Telstra itself at 72%. And coming in last are the Vocus Group-owned iPrimus and Dodo, at 71% and 70% respectively.
Image: Supplied
If you're interested in shacking up with one of these providers, here's a look at how their unlimited NBN 50 plans compare:
Belong is the cheapest option here, at $65 per month. You will have to sign a 12-month contract, but in exchange for your troubles, Belong will throw in $80 of free mobile credit if you're interested in changing your mobile provider too. Belong reports evening speeds of 40Mbps on NBN 50 plans.
TPG is up next in terms of pricing at $69.99 per month. This plan is available on an 18-month contract, but you can go month-to-month instead if you're happy to $129.95 in upfront setup fees. TPG reports evening speeds of 42.6Mbps on NBN 50 plans.
Satisfaction winner Internode is a bit pricier, coming in at $79.99 per month on a 24-month contract. If you'd prefer a no-contract plan, you can avoid a long-term commitment by paying $99 in setup fees. Internode reports evening speeds of 44.4Mbps on NBN 50 plans.
And here's how unlimited NBN 100 plans from each of these providers compare:
Before we take a look at these, it's worth noting that Dodo and iPrimus don't offer NBN 100 speeds at all, and Telstra doesn't have an NBN 100 plan in its standard range. To get NBN 100 speeds on Telstra, you'll need to sign-up for an NBN 50 plan and bolt on a speed boost for an extra $30 per month.
TPG is the most affordable out of this group, billed at $89.99 per month. Better yet, it's also the fastest: the telco currently reports typical evening speeds of 88.1Mbps, pretty much making it the fastest peak hour provider around. Once again you can get this plan on an 18-month contract, or on a more casual basis If you're happy to pay $129.95 in setup fees.
Internode is again more expensive than its stablemate, coming in at $99.99 per month. However, the telco only reports evening speeds of 75.1Mbps on NBN 100 plans, which means it's potentially more than 10Mbps slower than TPG during busy times. You can get this plan on a 24-month contract, or contract-free by spending $99 in upfront fees.
---
Alex Choros is Managing Editor at WhistleOut, Australia's phone and internet comparison website.
---
As Kotaku editors we write about stuff we like and think you'll like too. Kotaku often has affiliate partnerships, so we may get a share of the revenue from your purchase.