On the surface, Google Play Pass sounds like it has a solid competitive offering against Apple Arcade. $US4.99 a month gets you a string of games, podcasts and apps. And while there's an interesting mix of offerings, if you're looking at the subscription as an alternative gaming service, there's a fundamental design choice that you'll want to consider.
Announced only for the United States today, Google Play Pass is pretty similar in scope to Xbox Game Pass, the Apple Arcade, and other subscription-based libraries. You pay a monthly or yearly fee to gain access to a rolling library of content. Google's main differentiation, compared to Apple at least, is that you'll get access to a range of productivity apps, podcasts, and even things like Accuweather and ISS HD Live, an app that lets you watch the feed from the International Space Station.
From the off, the mix of games aren't too bad too start with. There's a few favourites that have been kicking around on Android for years, like Knights of the Old Republic, the Kiwi-made Mini Metro, Limbo, The Battle of Polytopia, Titan Quest, Agent A, Lichtspeer, 80 Days, the very good Hidden Folks, and the mobile version of Terraria. These are all good games! But they're also games that have been around for a while, and they're not exclusives, so it's hard to get particularly excited about a bunch of things you've either already played, or still own.
Here's the full list of games at launch:
LIMBO
Sorcery! 4
Old Man's Journey
80 Days
Lumino City
Swordigo
Wayward Souls
Suzy Cube
Thimbleweed Park
60 Seconds! Atomic Adventure
Grim Legends: The Forsaken Bride (Full)
The Bug Butcher
Chameleon Run
Titan Quest
Lichtspeer
Absolute Drift
Shadow Fight 2 Special Edition
Stardew Valley
Terraria
Star Wars™: KOTOR
Evoland
Game Dev Tycoon
Hoplite
Monument Valley 2
ELOH
Bridge Constructor Portal
FRAMED
Agent A: A puzzle in disguise
One More Line
The Tiny Bang Story
Death Squared
.projekt
Hidden Folks
Reigns: Game of Thrones
Risk
Mini Metro
Pocket City
This is the Police
Tiny Guardians
Door Kickers
King's League: Odyssey
The Battle of Polytopia
Toca Nature
Toca Mystery House
Thomas & Friends: Race On!
Sago Mini Pet Cafe
Play Pass apps are required to disable ads and unlock all in-game purchases, so apps that are specifically built around monetising purchases won't work in the Play Pass atmosphere. Nothing in the subscription is an exclusive, which is nice if you're invested in multiple ecosystems, but the downside is that it makes the subscription a lot less enticing. Families might have a different view, since it means they can pay for a single subscription and not have to worry about their kids racking up hundreds of dollars of microtransactions on their credit card.
But there's still the bigger question around what it does to the value of apps and games on the store. As indie developer Will O'Neill pointed out from Google's advice to developers, the system is deliberately geared towards incentivising the amount of time that users spend in an app.
Over the past five years I've tried to be as productive a developer of small, short narrative games as I possibly could.

I knew this day would come. pic.twitter.com/LJUFWGkPLE

— Will O'Neill (@willoneill) September 23, 2019
How devs earn money on Google's Play Pass.

It's essentially all based on engagement which will obviously favor some types of games much more than others.

Different to Xbox Game Pass which pays devs upfront + a royalty. Subscriptions work for gamers but need to work for devs too pic.twitter.com/oSLwqLe7m0

— Daniel Ahmad (@ZhugeEX) September 23, 2019
What effect this will actually have on narrative-based games isn't entirely clear. Sam Barlow, the creator of Her Story and Telling Lies, said developers should be more concerned about a wholesale depression on the value of games, instead of the impact timed systems have on narrative-based games specifically.
"Spotify/etc didn't mean musicians started writing longer or slower songs, but it did mean that music across the board was devalued," Barlow wrote.
That wasn't enough to quash concerns about the impact Play Pass would have on certain types of games, particularly those that are designed around a compact experience (like Florence). But the value of apps that might only ever be used in short bursts, but specialise at doing a particular thing that phones don't natively do well — like OCR recognition of documents, specialist drawing or recording tools — might also be greatly devalued if the royalties are paid out based on time used.
This means that great games like Gato Roboto & Untitled Goose Game would earn pennies, but games like Subway Surfers would make decent bank. That's ridiculous and time played != quality. But coming from Google it's not surprising their disdain for content creators.

— Bruno (@kmossco) September 23, 2019
The newly announced @GooglePlay Pass favors games that compete for the player's time & keep them playing again and again, not those that deliver a great experience. Players get a lot of bang for their buck, but are slowly steering the medium towards darkness. #gamedev #indiedev https://t.co/befIUMPfXF

— Jens Bahr ➡️ #unitecopenhagen (@influjensbahr) September 24, 2019
Another way of looking at the service is that Google is offering an older model of distribution that Netflix once used. Rather than relying on an exclusive library of content, they're offering a cheap entry price to access an older, larger back catalogue that you don't mind using every now and again. That model benefits a very different crowd than what Apple Arcade is targeting today, so in a lot of ways Google's service isn't comparable to Apple's, simply because of the vastly different outlay the two companies have embarked upon to get the service up and running. Google's paying future profits to fill its library, wooing developers with existing apps that have been on the store for ages, while Apple is competing for new users and their time that's being taken up by Netflix, other streaming services, and even juggernauts like Fortnite.
But from the gaming perspective, again, that limits how exciting Google Play Pass is for current users. A lot of Australians will already own many of these games, primarily because Google themselves have discounted most of them heavily over the last few years. The saving grace is that everything available on Google Play Pass today — at least in America, because the service isn't available in Australia yet — works out of the gate perfectly, unlike some of the titles on Apple Arcade that are a little buggy.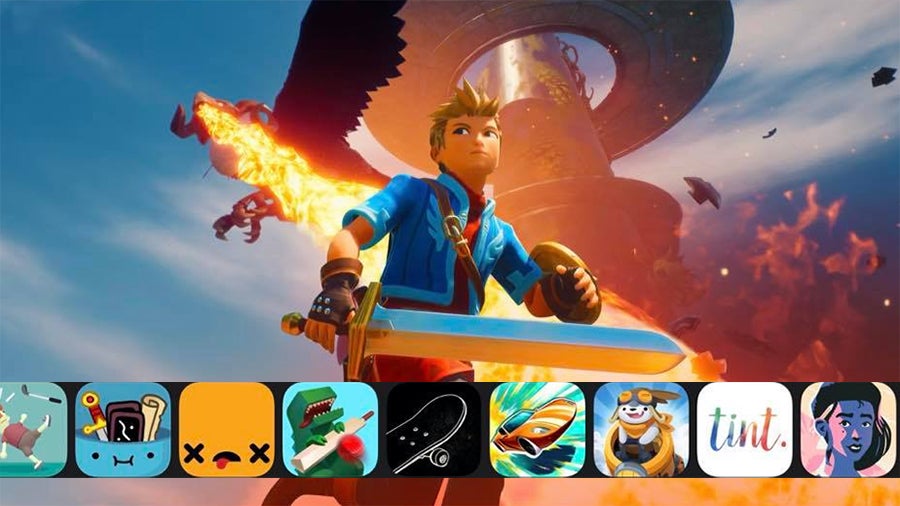 Entering into the busiest video game season of the year, we didn't exactly need Apple Arcade, nor did we really want it, given Apple's mediocre stewardship of video games for the past decade. What a shock, then, that Apple Arcade is one of the best gaming launches we can remember, and that we can recommend it without making any apologies or exceptions for the stuff no one likes about mobile games. This thing is great.
Read more
It's not the first time a service has taken a while to gain steam, though. The Xbox Game Pass service took several months before it became genuinely chock-filled with a ton of interesting titles, from AAA blockbusters to indies, and it's now at the place where it could be a genuine silver bullet for Xbox over PlayStation when the new consoles launch next year. Apple launched with a cracking library out of the gate, but it cost them a truckload of cash to do so.
That's not the consumer's problem, however. All they care about is whether the service represents good value to them at the time of purchase. For gamers, it doesn't. And the model proposed isn't likely to do much good for the kinds of premium, crafted experiences that the mobile market could use a lot more of. Instead, Google Play Pass will encourage developers to go the other way, putting forward endless runners, idle clickers and the kind of analytics-obsessed games that favour grinding and time spent over craftsmanship. That's the kind of experience that has made the Switch so popular today, and unless Google comes good on their promise to rework the royalties model to favour more unique, considered experiences, chances are gamers will end up getting better value from buying their games individually, or somewhere else.