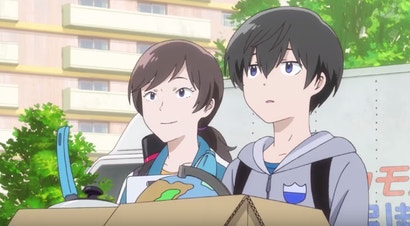 Stars Align premiered on October 10. (Screenshot:
TBS
)
Melochin has been uploading his dances to YouTube for years. Recently, he noticed that the ending sequence for this season's anime Stars Align looks like a routine he uploaded back in 2016.
Judge for yourself in this comparison Melochin made to see how the anime's sequence compares to his work.
「星合の空」というアニメのEDが自分の振り付けに似ていると教えてもらったので比較してみたんだけど・・・これは。。 pic.twitter.com/eIokttdYfa

— めろちん( ・ー・)Г☎チンッ (@melomelochin) October 23, 2019
Here is his original upload.
What do you think? Are the dances at the end of Stars Align too similar to Melochin's moves?