"What's The Outer Worlds," a friend asked my partner on the weekend. "It's basically Fallout in space," she replied.
Unsurprisingly, their reaction was to find a way they could download it as immediately as possible.
It's nice when something comes out and, for the most part, it hits all the notes you expect. Gita loved the direction of Obisidian's writing and how The Outer Worlds focused on labour, questions on a perfect society, and the consequences in between. It was also a surprisingly polished release given Obsidian's track record, which matched up with my experience when I previewed the game earlier this year.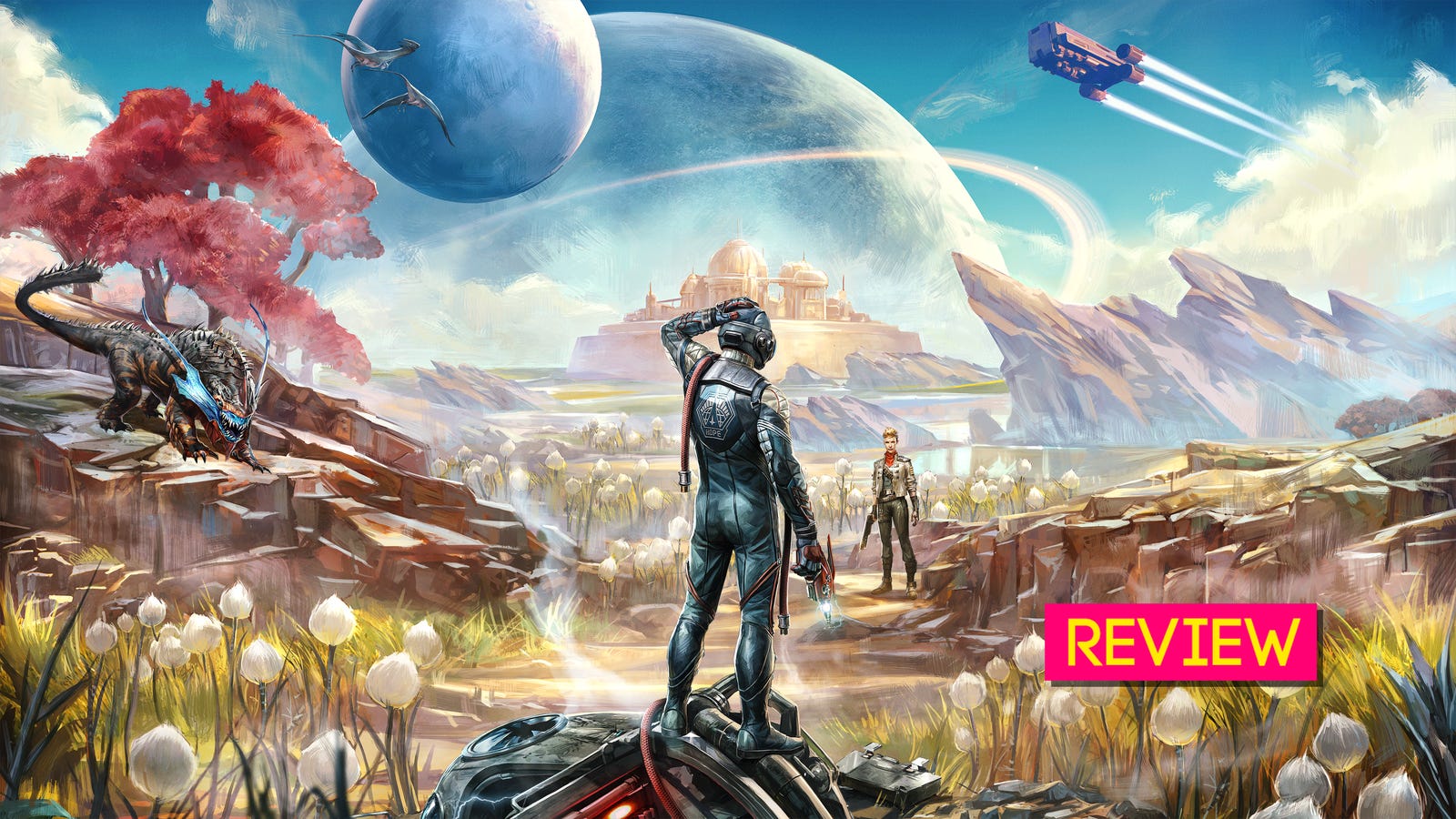 The very first quest in The Outer Worlds, Obsidian's highly anticipated first-person RPG out October 25, asked me to make what felt like an impossible choice. On one side was a community of outsiders frustrated by corporate control. Their outpost was something like a worker's paradise — they were well fed and mostly happy, surviving by relying on each other.
Read more
What's been overshadowed a little, mind you, is that the writing is pretty funny. Not Disco Elysium levels of funny, which is a cruel bit of timing for both games, but certainly plenty of solid laughs.
And as an added bonus, being able to play the game for a dollar is an absurdly good deal that would have driven my parents crazy when I was a kid. It's actually staggering that you can get something as good as The Outer Worlds for next to nothing. Obviously there's the subscription problem, but you can just cancel after 30 days (which is enough time to work through an open-world RPG).
The Outer Worlds is out on Friday October 25 and is shaping up to tide Fallout and Mass Effect fans over until the next installation. To help you get your eager hands on a copy, here's a list of Australia's stockists to get you a sweet deal.
Read more
What's your experience with The Outer Worlds been like? Have you been playing on PC, PS4 or Xbox One – and if not, would you play the game on the Switch when that version eventually launches?