When I started Concrete Genie, a new PlayStation 4 exclusive out now from Pixelopus, I was swept into its world. The game's setting is lush and alive, its narrative heartwarming: A latchkey kid named Ash constantly revisits the ruins of Denska, the once-thriving port town he grew up in, to doodle.

Denska has been abandoned and overtaken by Darkness, a mysterious force with the physical form of thorned purple vines, but Ash can't stand to let the town go. He's faced with the opportunity to take action, given a magical brush and a mission to restore the ghost town's beauty. With a masterful sense of visual storytelling, the story is charming in its simplicity, full to bursting with warm, colourful memories and touching moments.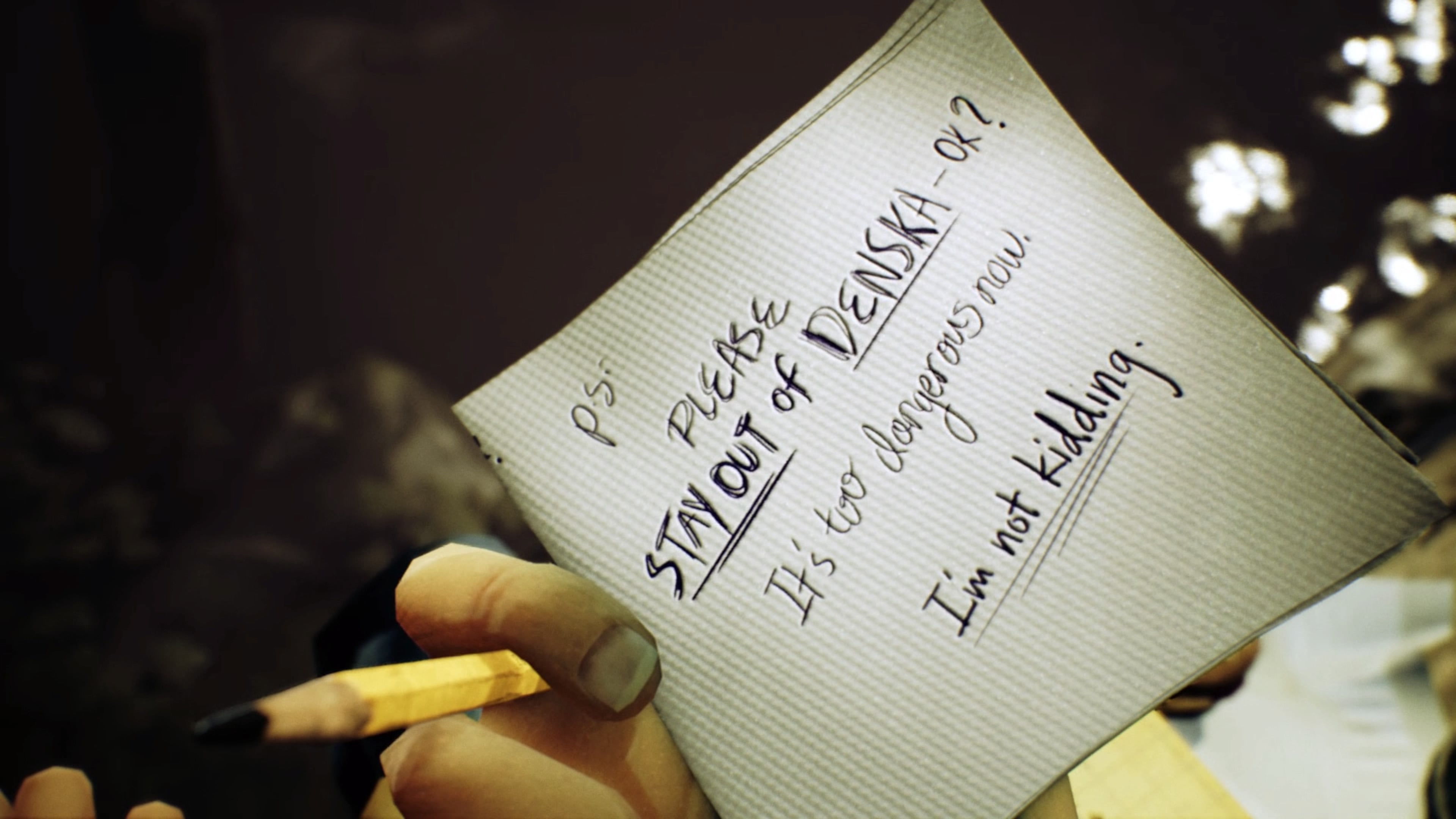 The gameplay never quite lives up to the loving design of the ramshackle town. After maybe 10 hours scouring for secrets and messing around in free play mode, I wasn't pulling my hair out. I just got a little bored with it. That did make it painful when I reached the short-lived final act, a total upturning of its mechanics, and realised that the gameplay was actually getting good.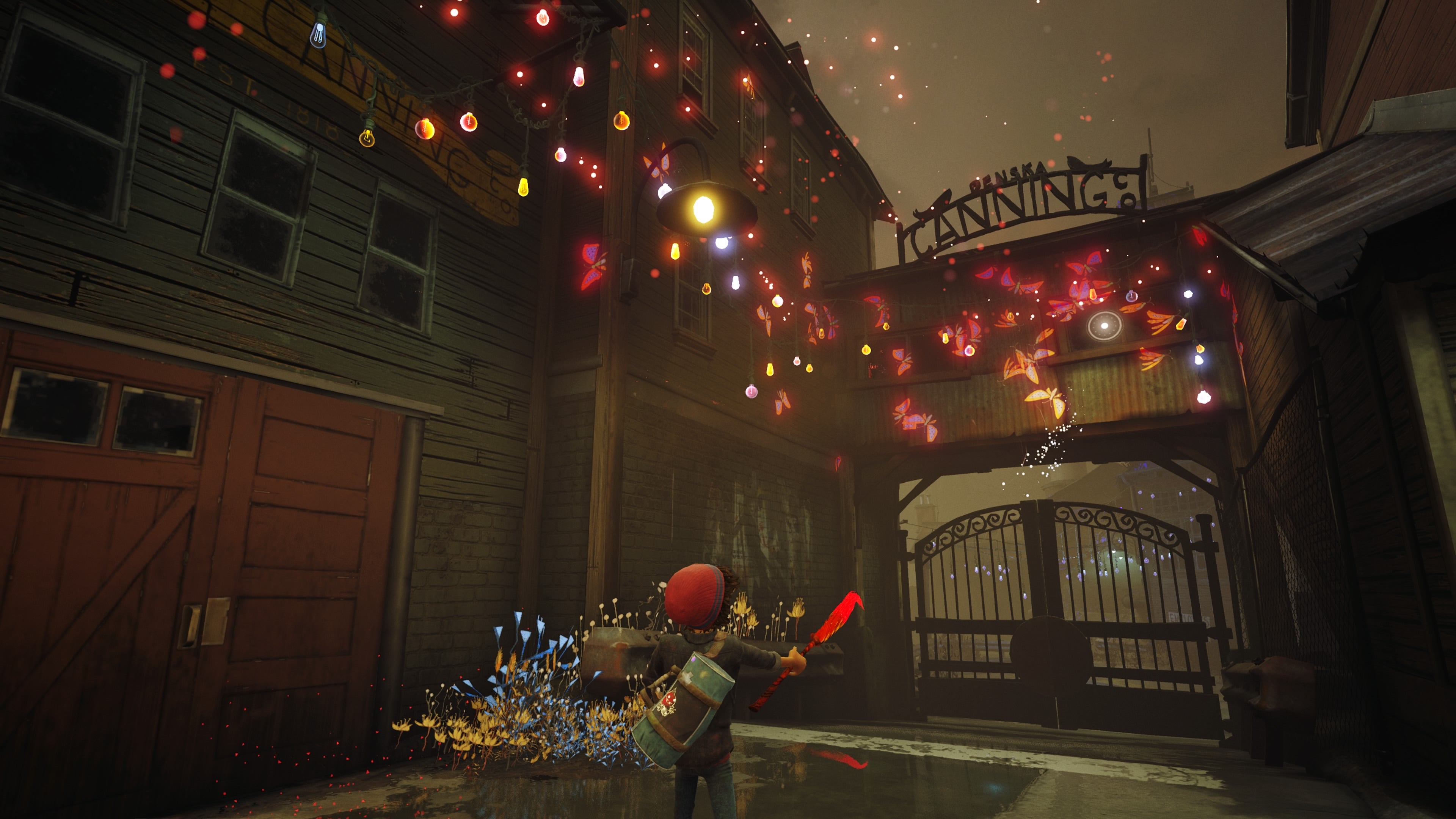 Ash progresses by moving through city streets and across rooftops with the aid of his Genies, creatures he's drawn in his sketchbook. Each setting — a derelict lighthouse or a deserted hydroelectric plant, for example — features similar objectives. You must paint walls adorned by lightbulbs to illuminate them; find pages of your destroyed sketchbook, which can include new designs for the walls or the Genies themselves; and find spots to create new Genies.
In the process, you can find newspaper clippings that provide extra context about the city of Denska, the environmental disaster that totaled it, and the tough-as-nails townsfolk who stuck it out for as long as they could before having to leave. Denska is still full of signs of life: leftover bottles and cars, neglected storefronts with stacks of CRT TVs, cheerful advertisements fading to a sullen grey.
While finding one newspaper clipping, Ash remembers aloud the moment his family realised it was over: "when mum realised there was no place in town to buy milk." It's a simple story, expertly told.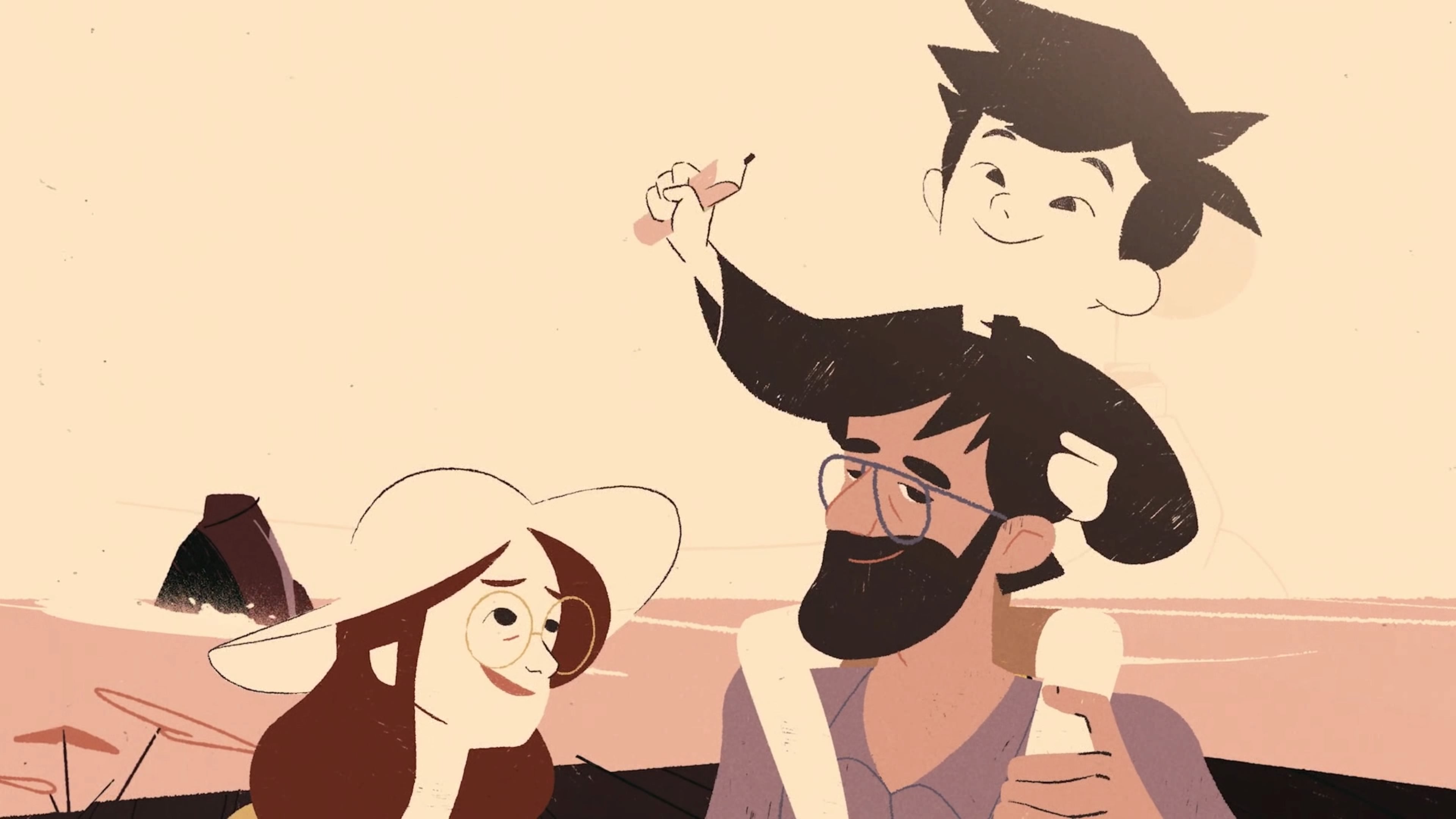 The problem is, playing through the game gets boring. After your first encounter with the Genies, you're able to graffiti up most of Denska's walls using either motion controls or the right stick. At certain locations, you can create new Genies with a similar interface, starting with the body and adding designs like horns, ears and tails.
While there's not an incredible amount of variety across the several bodies you get, the creatures are a clear nod to Where the Wild Things Are and carry with them a real charm. The landscape options, anything from redwood trees and storm lilies to mushrooms and balloon plants, all look good, as do dynamic effects like the rain, which continues to fall whenever you pass by the wall.
Butterflies and birds flutter outward from your brush, to your Genies' great delight. But you get a total of 48 of these options to mess with, 12 each between four areas, and in a post-Little Big Planet world, it wasn't enough to justify how much repetitive painting I had to do across wall after wall.