There might be a new Fallout bundle on the way after a listing was spotted on Amazon.
German Amazon listing
Fallout Legacy CollectionFallout 4
Image: Amazon
While my German isn't quite up to scratch, it appears the following titles will be included in the bundle.
Fallout
Fallout 2
Fallout Tactics
Fallout 3: Game of the Year Edition
Fallout New Vegas: Ultimate Edition
Fallout 4: Game of the Year Edition
It's being sold for 39,99€ (around $65) so it seems like a pretty amazing deal, given you're getting all six titles with multiple DLC packs included in the more recent editions.
Kotaku Australia has reached out to Bethesda to confirm the veracity of the release and whether it's coming to Australia.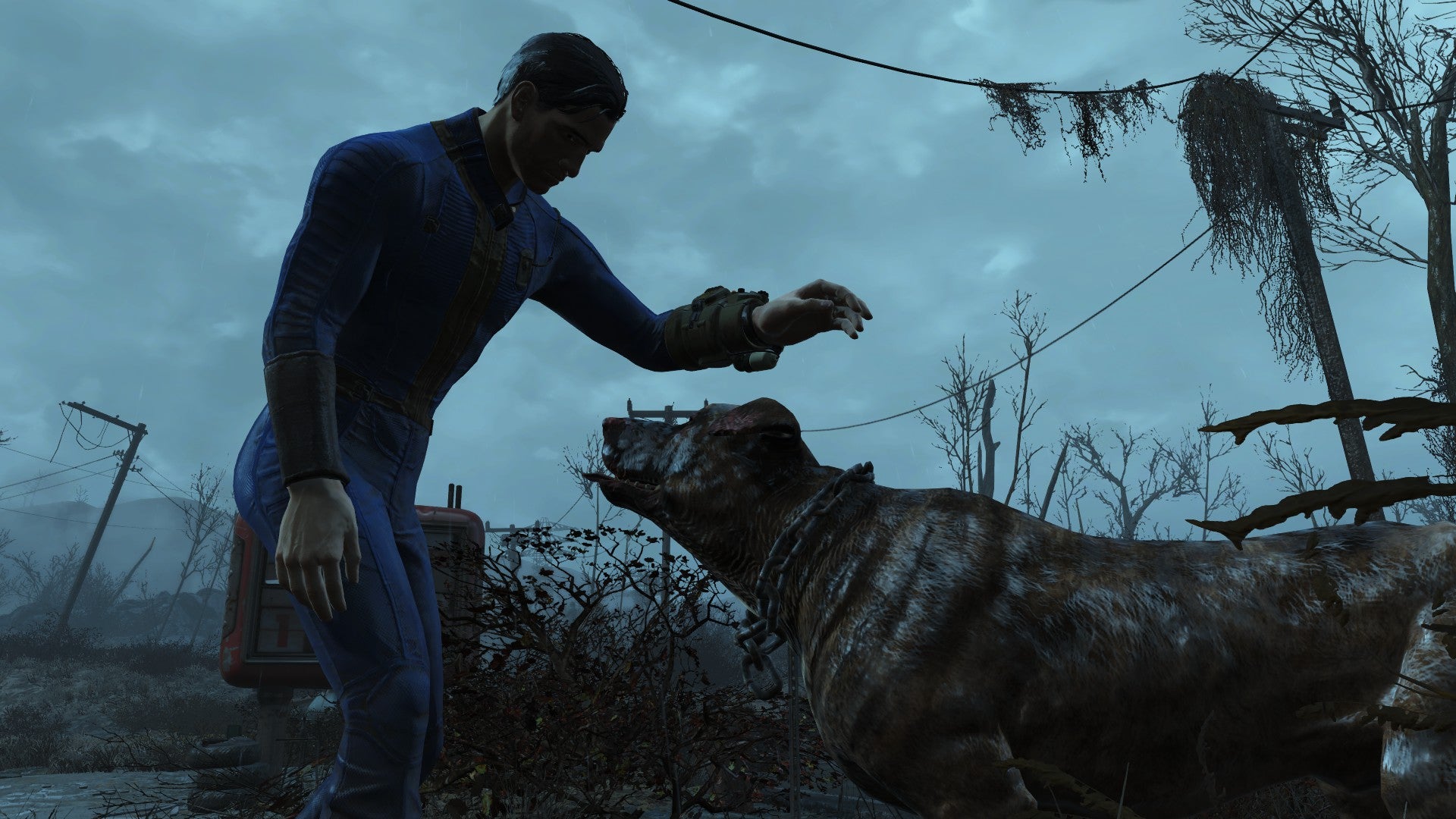 Fallout 4 first came out in 2015, and it shows. In the base game, you can only pet a single dog — your dog, Dogmeat — and you can only do it once, during a cut-scene. 2019, emboldened by the Can You Pet The Dog Twitter account, will not stand, sit, lie down, shake, or roll over for that. Thankfully, modders have once again corrected developers' sins against canine kind with a mod that lets you pet all dogs.
Read more