We've been expecting Overwatch 2 to make an appearance at Blizzcon for a while, and less than a week out a new report and a string of screenshots have fleshed out details on what to expect.
The report from Rod Breslau at ESPN corroborates our previous reporting that Overwatch 2 would have a PvE element, as well as a new game mode called "Push" for regular multiplayer.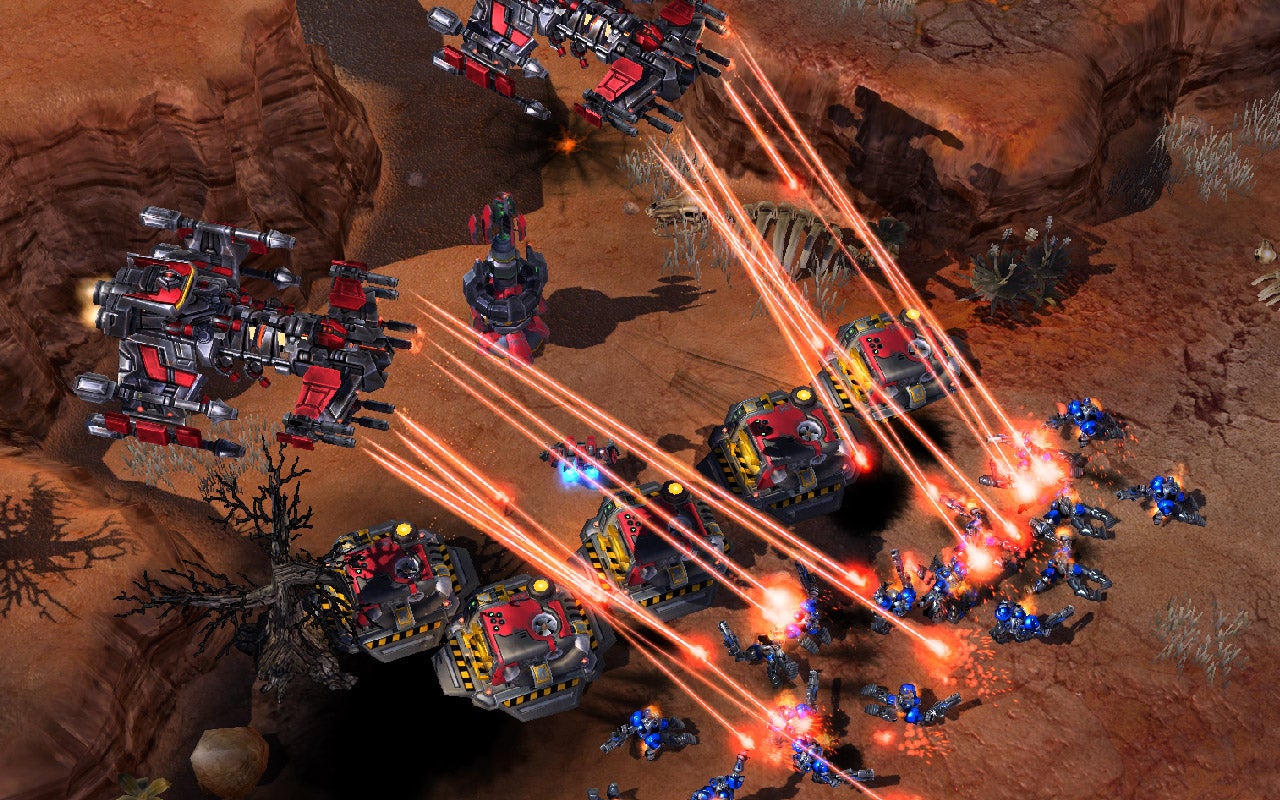 Blizzard has canceled a StarCraft first-person shooter that had been in development for the past two years, according to three people familiar with goings-on at the studio. The main reason, Blizzard told staff, was to put more resources into the Diablo and Overwatch franchises.
Read more
The information was supposedly part of a training document circulating around for Blizzcon, which added that the Overwatch sequel will show off a new hero, and a four-player PvE experience. Regular Overwatch matches are teams of six a piece, but the game's co-op offerings, like the currently active Junkenstein's Revenge, only feature four players.
Other images of the game are starting to leak as well, including what might be a shot of the game's new logo and a promotional tie-in with Coca-Cola, one of the Overwatch League sponsors:
Overwatch 2 Another leak has been disclosed. Coca-Cola X Overwatch 2 ads leaked in Japan.

⚠️Coca-Cola is already sponsoring the Overwatch League

일본에서 코카콜라 오버워치2 광고가 유출되었습니다. pic.twitter.com/c1C1KVjgmz

— Naeri x 나에리 (@OverwatchNaeri) October 27, 2019
The exact source is not yet known, but a screenshot called "Overwatch 2" New Image has been uploaded.

⚠️루머: 오버워치2 스크린샷 유출? pic.twitter.com/gEFiThjJp8

— Naeri x 나에리 (@OverwatchNaeri) October 26, 2019
An image is also flying around the Overwatch sub-reddit featuring what appears to be talents for Tracer. These would be only applicable for the game's PvE mode, and one of the talents is similar to an earlier leak that suggested Tracer's pulse bomb would explode on multiple enemies instead of just a single target.
Image: R/Overwatch
It's been five years since Overwatch was announced at Blizzcon, with the game having three playable maps on the show floor. It would take another 18 months before the game was publicly launched in May 2016, although with an increased development team the turnaround time may be quicker for any sequel.
Blizzcon officially kicks off later this weekend. I'll be there on the show floor this year reporting live, so if Overwatch 2 is playable somewhere, I'll let you know exactly what it's like.