John Carmack, the legendary iD programmer and chief technology officer for Oculus, has announced he's leaving the company to focus his efforts on artificial intelligence.

In a statement posted to Facebook, Carmack said he would be moving to a 'Consulting CTO' position in Oculus and would still have "a voice in the development work."
Image: Facebook
"When I think back over everything I have done across games, aerospace, and VR, I have always felt that I had at least a vague 'line of sight' to the solutions, even if they were unconventional or unproven," Carmack wrote on Facebook. "I have sometimes wondered how I would fare with a problem where the solution really isn't in sight. I decided that I should give it a try before I get too old."
Oculus tweeted it was "glad [Carmack was] still on board to make VR magic happen."
Whether CTO or Victorian Gentleman Scientist, we're glad you're still on board to make VR magic happen with us. Looking forward to our next impromptu Beat Saber showdown! https://t.co/yaShQXlXFc

— Oculus (@oculus) November 13, 2019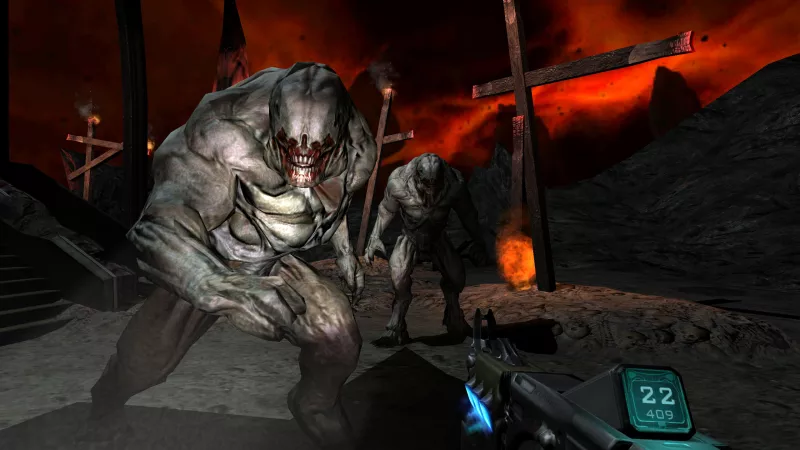 Screenshot: id Software (Doom 3) In a new Facebook post, one of the creators of Doom, John Carmack, shared some of his own experiences interacting with the late Steve Jobs that helps shed more light on why that was the case.
Read more
Carmack joined Oculus in 2013 as its CTO, a year before Facebook acquired it as a subsidiary. He focused his efforts on mobile VR, working to create the popular Samsung Gear VR in 2015, which was rumoured to have been discontinued this year.
Aside from his work pioneering VR, Carmack is best known for developing the engines for Doom, Wolfenstein 3D and Quake during his time at id.