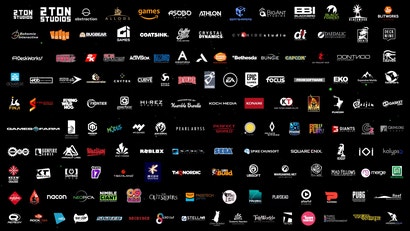 During today's Inside Xbox broadcast, Microsoft revealed a whole host of studios making games for Xbox Series X.
Some of the bigger names featured include Crystal Dynamics, Blizzard, Bandai Namco, Bethesda, Capcom, Epic, From Software, Sega, Square Enix, and WB Games. Sarah Bond, head of Xbox partnerships, said that players can look forward to "hundreds" of Xbox Series X games in 2021.
Xbox Series X is scheduled to launch later this year.
The latest episode of Inside Xbox revealed a stunning look at several new and exciting games coming to the Xbox Series X. It's the largest content drop we've seen for the console and includes brand new properties from developers like SEGA, Deep Silver, Bandai Namco and Bloober Team. Here's the full rundown of every game announced.
The next generation of gaming consoles launches at the end of this year with the Xbox Series X and PS5. In a sea of leaks and rumours, here's what we know so far about the next gen Xbox.