Recently on Japanese TV, Utada Hikaru recounted the story behind one of her most memorable tweets: the time she discovered a porn DVD on a Tokyo street.
Back in 2012, the J-pop superstar posted a photo she found on her mobile phone that she had taken two years earlier:
ケータイの画像フォルダ整理してたら、二年前に道端で拾ったエロDVDの画像が出てきた http://t.co/ZuOQsTne

— 宇多田ヒカル (@utadahikaru) October 3, 2012
The DVD she found is an adult movie titled Kansai Maniac Married Woman Contribution 8. (I guess there were seven of these previously!) This is certainly an unusual thing to find on the street in Tokyo as well as on Utada Hikaru's Twitter feed.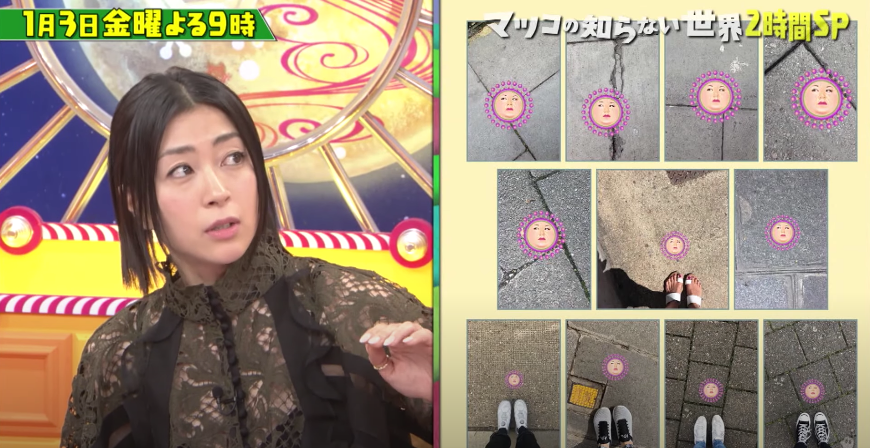 TBS公式 YouTuboo" loading="lazy" > Screenshot:
TBS公式 YouTuboo
Utada previously discussed the find this January on an episode of TV show Matsuko no Shiranai Sekai, which was re-aired this week as part of a special. On the program, she talked about things she found on the street. Her Instagram feed is filled with found street photos, including a banana peel, a bandaid and more.
On the show, there was an artist's recreation of what happened as Utada recounted the tale. She was walking along when she saw a DVD. She picked it up, flipped it over, and was surprised to see it appeared to be a porno.
マツコの再放送ぽいやつ見てるけどヒカル回の関西マニアック人妻投稿8、クスノキ像の近くだったんだ…!これは関連性がありますね pic.twitter.com/COsYKw6t4I

— もっぶ (@mob_ojisan) May 26, 2020
関西マニアック人妻投稿8…

四コマ漫画(笑) pic.twitter.com/U6XJEacenT

— さくぴ〜???????? (@UNPLUGGED_Sakpy) January 3, 2020
She snapped a photo of it, and then later uploaded it to Twitter. Earlier this year, after she first told this story on Japanese TV, her name and the adult video's title both starting trending in Japan on Twitter.
関西マニアック人妻投稿8
トレンド入りしとるw#宇多田ヒカル#マツコの知らない世界 pic.twitter.com/DeJpvS4wLi

— shiro (@shirosox) January 3, 2020
One retailer even tried selling excess stock, saying the DVD was the porno that Utada Hikaru discovered.
【話題の作品】みんなが探していた『関西マニアック人妻投稿8』をたくさん拾っ…いや仕入れましたよ!早くしないとみんなに拾わ…買われちゃうよ!980円!#宇多田ヒカル#関西マニアック人妻投稿8 #マツコの知らない世界#ラムタラの仕入れる世界 pic.twitter.com/udAbYTTrip

— ラムタラ横浜店放送室 (@lammhama) January 28, 2020
As pointed out on 2ch this week, there was even an in-store a display for the flick, with a censored photo of the pop star.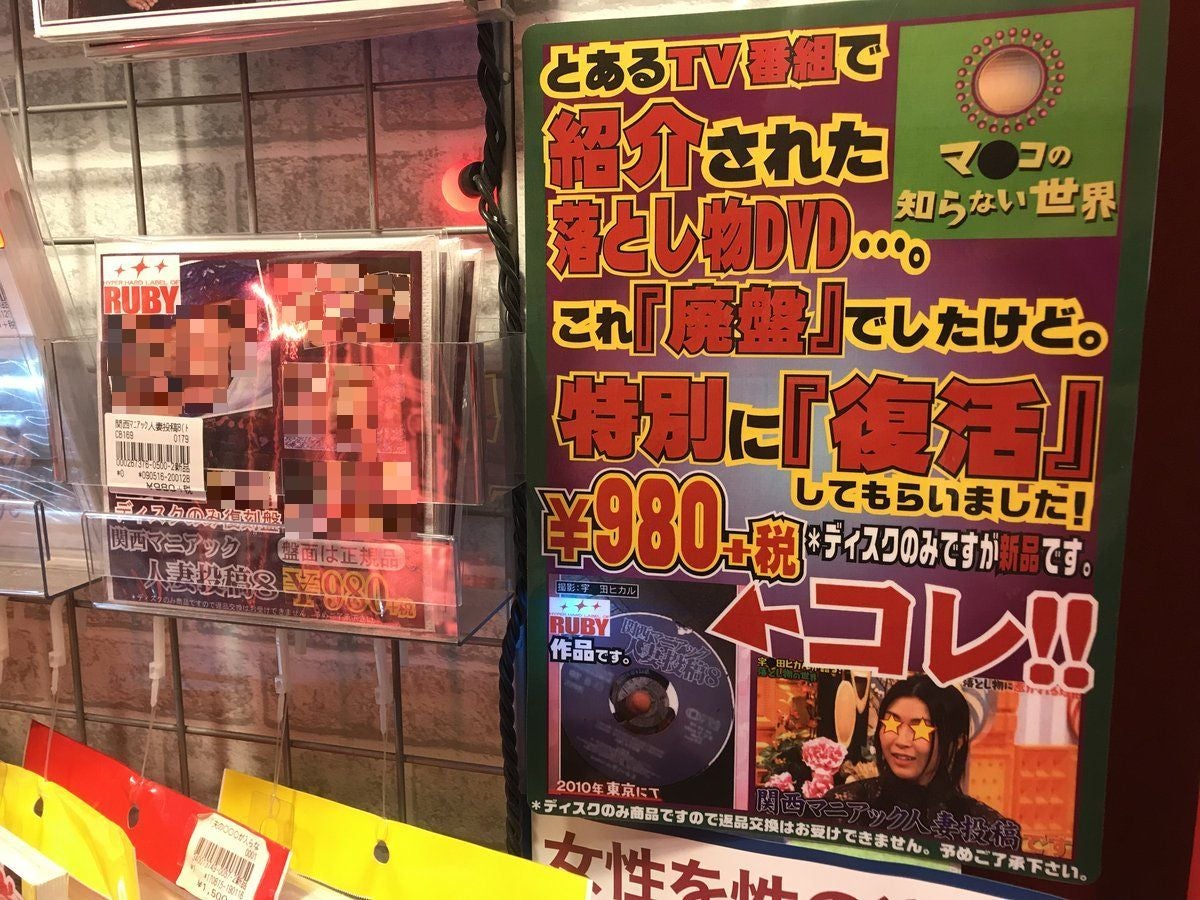 2ch" loading="lazy" > Photo:
2ch
And this is the story about the time Utada Hikaru found an adult movie on the street. The end.