It's been a good year for EA so far: Battlefront 2 reputation did a 180, the Command & Conquer remaster was a huge success, and Apex Legends continues to motor along. And over 45 minutes, EA announced a string of updates about their existing live service games, showed fresh gameplay from Star Wars: Squadrons, and even had a couple of indies.
The show began with a couple of minutes from CEO Andrew Wilson. Wilson, an ex-pat Australian, started by thanking first responders around the world for their response to the Australian bushfires, COVID-19, and everything since then. He also outlined a brief version of the company's response to Black Lives Matter, reinforcing EA's approach to diversity and representation in their games.
From there, it was onto the games. Respawn Entertainment kicked off with a quick recap on Apex Legends: Season 5 and the upcoming Lost Treasures event on June 23.
The event will add a new limited time mode – Armed & Dangerous: Evolved – where players can only use shotguns and snipers. All respawn beacons are being removed in this iteration, although players will start each match with a mobile respawn beacon.
Crypto's Map Room is also being introduced to the map, offering more of a hint on Crypto's in-game lore. There's more cosmetics, naturally.
More importantly, Apex Legends is coming to Steam and the Switch, and it'll also have cross-play this autumn.
"We're throwing out a lifeline and healing the divide between the platforms," the Respawn dev said.
A quick video then played featuring Sims 4 players talking about what the game means to them. The most recent Sims 4 expansion, Eco Lifestyle, launched recently. There wasn't any new news for Sims 4 specifically, beyond the game's re-release on Steam for $24.99.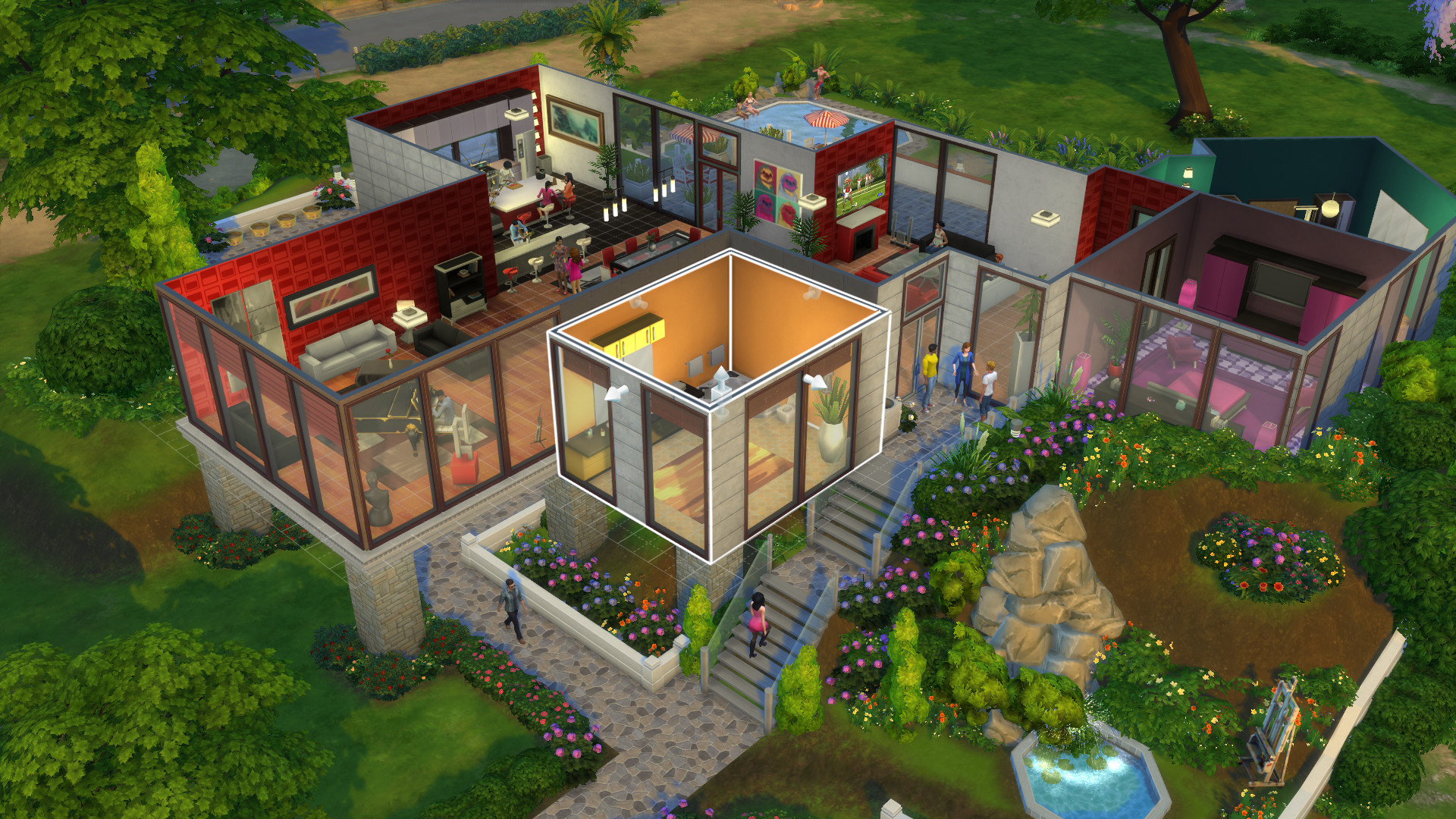 Apex Legends isn't live yet, although the Steam listing is. Titanfall 2 and Dead Space 3 have come to Steam, as has Mass Effect 3 — although the game has some astonishing optimisation issues.
For Switch fans, EA will launching 7 games on the Nintendo platform later this year. A Respawn developer said that would include "new titles" being announced later.
It was then time for the EA Originals games, with developers ZOINK, Velan Studios and Hazelight featured in an animated trailer. Hazelight was first with their latest title, with Josef Fares talking about his childhood being born in Beirut and his history as a filmmaker and a developer.
Hazelight's third game is It Takes Two, a co-op action adventure platformer. You can see part of that at the end of this highlight trailer below.
Zoink Games was next with "something out of a Gothic fairytale". It's called Lost In Random, a game about a story of a little girl called Eve. She goes on a journey through the world with Dicey, a cute character that is quite literally, a dice.
It's all about changing the course of actions with the roll of a dice — and accepting the consequences that might follow.
After a string of concept art, we got to see more live gameplay. Beyond the cute Dicey, the game features third-person action-adventure. It'll be out next year.
Final Strike Games then announced that EA is backing the arena shooter Rocket Arena. The game popped up a lot last year, and looked a bit like a stylised, highly vibrant take on the Rocket Arena mod from Quake.
Rocket Arena launches July 14, and its first season will kick off a fortnight later. The game will have cross-play on PC, PS4 and Xbox. There'll be 100 levels of progression at launch.
The announce trailer for Star Wars: Squadrons then played again, ahead of the first look at proper gameplay. Motive Studios' Ian Frazier then spoke a bit about loving X-Wing and TIE Fighter in the '90s, signalling who Motive wants to target with Squadrons.
Motive helped work on Battlefront 2, and it was that experience that led to a team that worked on a prototype of what would become Star Wars: Squadrons.
"We're trying to pull from that heritage of many different games in that time period … so we've tried to look at he spiritual core of what is the best of the Star Wars flight games from the past," Frazier said. "In real life, being a pilot is hard, it takes skill, and that's something that you'll see throughout the game."
Frazier then talked about basic elements like diverting power from shields to boosters to weapons. He added that players will begin with a single-player story that starts after Return of the Jedi, and players will create two players from the start of the game. The single-player campaign will then shift perspectives between the two characters.
Competitive space battles will be a focus afterwards, and cross-play will be supported between PC and consoles. VR users will be able to enjoy cross-play as well, and the whole game supports VR from start to finish.
The gameplay then mentioned support for multiplayer teams of five pilots each, and reiterated full VR support throughout the game. The cockpit HUDs, particularly the A-Wings and TIE Interceptors, have some really neat minimalist HUDs.
There's multiple classes of ships, and a full list of components that players can unlock through in-game progression:
The modes include a Dogfight Mode, the 5v5 direct battle. Fleet Battles is the game's main multiplayer mode. Battles take place over multiple stages, and can be fought co-op vs AI or vs other players.
The mode starts with a dogfight match in the centre of the map, with the second phase a battle to attack or defend two capital ships. The final phase is a battle against a Rebel or Empire flagship, with the goal to disable the various systems of the enemy's flagship.
Another trailer for EA Sports played, signalling annual sportsball section of the show. But the show then pivoted to talk about what games would be enabled by next-gen consoles, showing some placeholder footage and facial animation tech from DICE that looked neat:
Criterion is working on a new racing game. Some WIP assets of Dragon Age 4 – presumably – then rolled:
EA Motive is also working on a third-person action game of some sort with object manipulation:
Then – finally – EA announced SKATE was coming back. "We cannot believe you commented this into existence," one SKATE dev said.
Around the same time, the official gameplay trailer for Squadrons was uploaded, which you can watch below.
A montage then rolled of the previous 45 minutes. It was surprisingly light on EA Sports, probably indicating that EA understood the kinds of gamers who would be tuning in to the show.
All in all, it was a good briefing. There wasn't any especially cringey moments, Squadrons looked fun, although more arcadey-focused than what an X-Wing or TIE Fighter would be. The showcase of WIP assets and placeholder gameplay was interesting too, something EA hasn't done a lot of in the last few years.
Sadly, there wasn't more news on the remaster front. EA's unannounced sports title didn't emerge, and neither did news on most of the remasters people wanted — SKATE aside. The show also didn't feature Bioware Austin and The Old Republic, or any new projects from that studio, and there was no update on Anthem whatsoever.