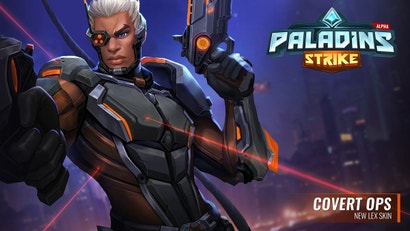 Free-to-play hero shooter Paladins has always invited comparisons to Overwatch. There's a tanky knight character with a deployable shield and a bearded dwarf who builds turrets. While developer Hi-Rez Studios has always denied cloning Blizzard's game, a mobile port of Paladins lifted artwork from the game, a foul the studio is blaming on a contractor.
The issue surfaced two days ago when a Reddit poster Arcieth noted the comparison on the Paladins subreddit, pointing out that promotional material for the mobile game Paladins Strike appears to feature background art from Overwatch, specifically the loading screen artwork for Control map Lijiang Tower.
The image, which promotes a new skin for the champion Lex, was featured on Paladins official Twitter last month.