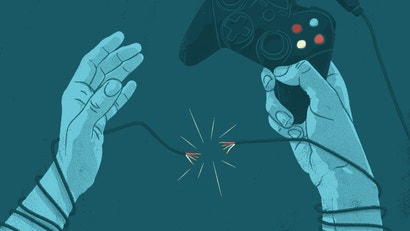 When one of World of Warcraft's top 10 guilds recruited Cam as their chief hunter, his suicidal thoughts surged.
To earn the enviable invitation, Cam had spent 16 hours a day grinding on WoW, to the detriment of everything else. He told his father he'd scored a job at a local restaurant, but every day after his dad dropped him off at the McDonald's across the street, Cam would hop the first bus home and log back on.
There was no job. There would be no paycheck. Cam's only obligation was to his night elf hunter, and it was an all-consuming commitment.