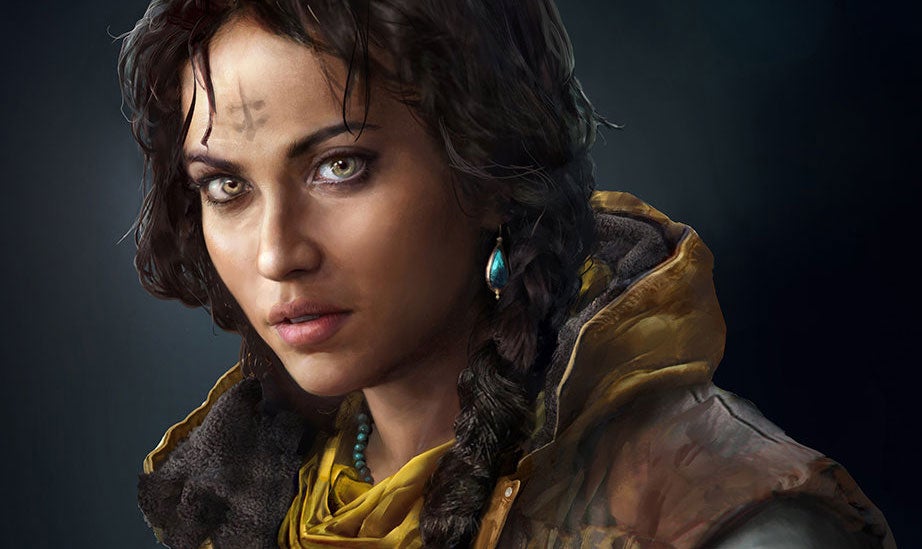 ---
One of our biggest eating days is less than a month away, but before we eat all of the things, how much of the things can we really eat? Vsauce3′s latest video has the answer to this and a smorgasbord of other eating inquiries.
---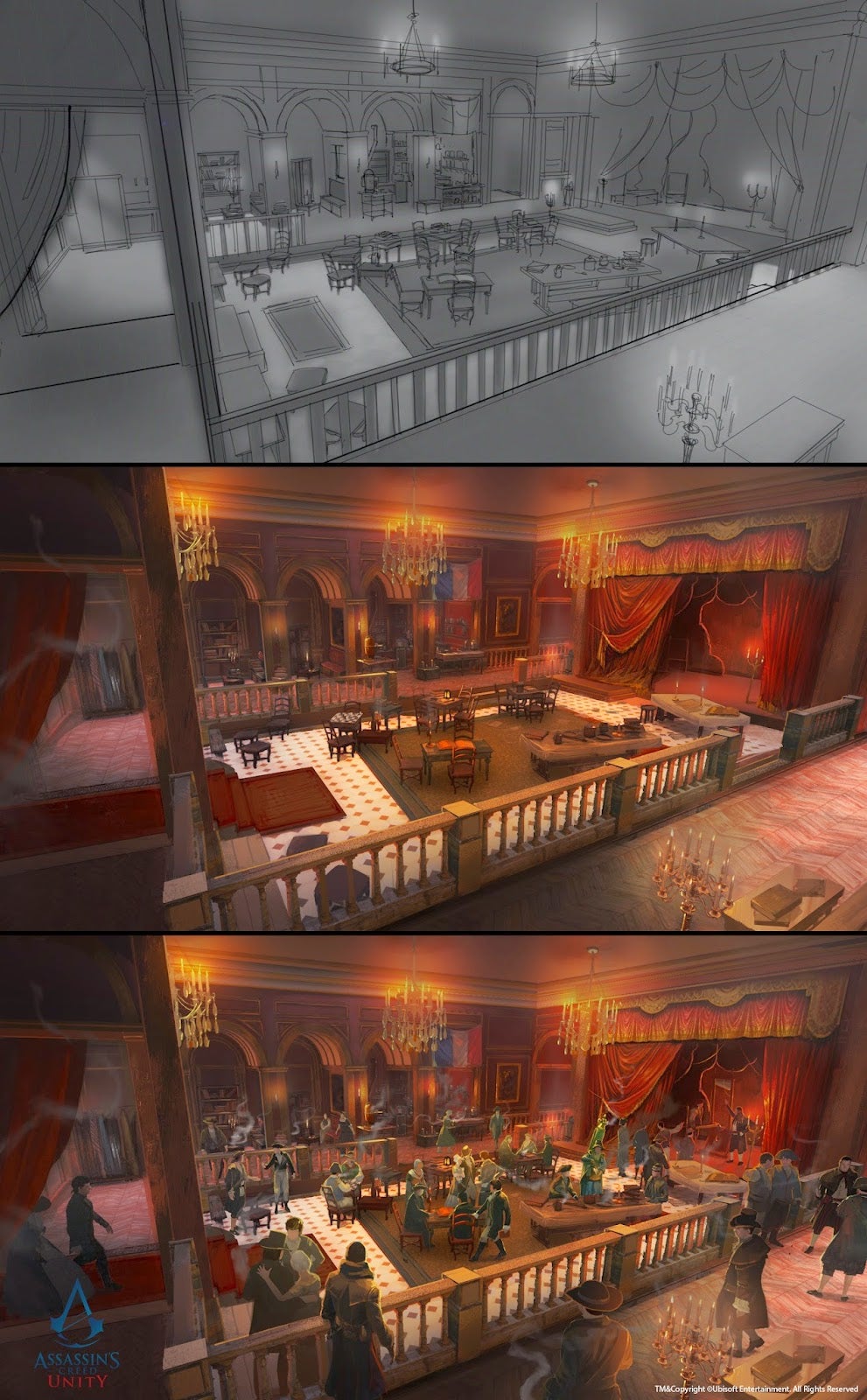 Dayshot: Assassin's Creed Unity has some very pretty concept art. This GIF was made from a series of three drawings depicting the Café Théâtre, posted by Ubisoft's David Alvarez to the Polycount forum's Unity art dump thread. Check it out to see some more of the textures, models and concepts people have created for the game.
---
Banjo Guy Ollie's quest to cover video game's greatest music has only just now reached the "Still Alive" stage, but then his choice of instrument isn't exactly cutting-edge. Don't worry, he's got a whole bunch of video game music under his banjo strap.
---
Artist Seungjin Woo's redesign of Iron Man is rather large and getting into it might require a bit more coordination than doing it with the regular one. You can see the scale of it by looking at the tiny Tony Stark sitting there comfortably.
---
Man, this award is gonna be a tough one. I think it would have been easier to nominate 'worst online experiences' given how badly games like Driveclub and Halo: The Master Chief Collection borked their online set-up at launch. But let's stay positive! Let's talk about the best online experience of the year!
---