Some would argue that the current Western comics industry is mainly focused on the 18 to 40 male audience, but they're starting them young in Japan. In this month's Monthly Korokoro Comic, a Japanese manga focused on young children, Earth's Mightiest Heroes got the spotlight with their own separate mini-manga.
---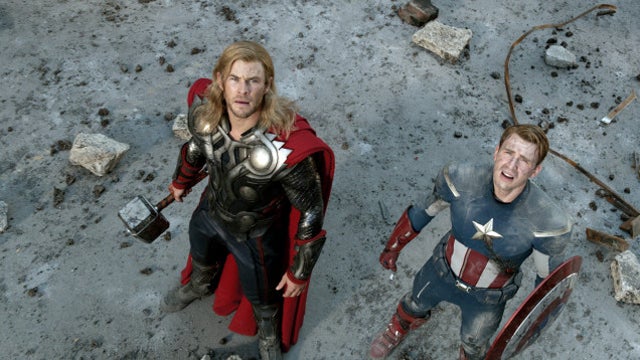 ---
Marvel, Mojang and Microsoft are teaming up to deliver an official Avengers Skin Pack to the Xbox 360 version of the popular block builder. The pack, coming soon, will feature 35 character skins, including Captain America, Iron Man, Hulk, Thor, Nick Fury, Black Widow, Hawkeye, Loki, Wasp, Falcon, Vision, Maria Hill, Agent Coulson and more.
---
One of those people is Loki actor Tom Hiddleston. The other is not.
---
When I think of awesome video game voice actors who play multiple characters — sometimes in the same game — I first think of Mark Cripps, whose fatally smug Throthgar in Skyrim at the Movies has entertained generations of fans. What, you thought I was gonna say Nolan North?
---