In the near future anime Psycho-Pass, authorities take out individuals with a high probability to commit crimes. Their weapons of choice to suppress precrime are called the "Dominator" (above) and can only be used on those likely to do illegal deeds.
As Otaku News pointed out, Japanese gun model maker Poseidon produced this full-scale Dominator model. A completed version was recently put on display in Japan. Those added LED light effects are stunning.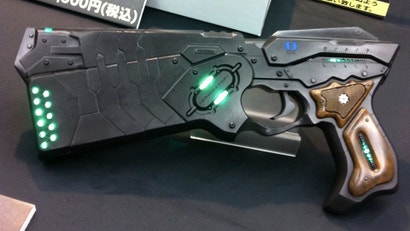 Priced at ¥18,900 ($220), the Psycho-Pass Dominator will go on sale in mid December.
『PSYCHO-PASS』ドミネーター(大日本技研製)が登場!これで今日から君も執行官だ! [オタクニュース]
Top photo: Production I.G