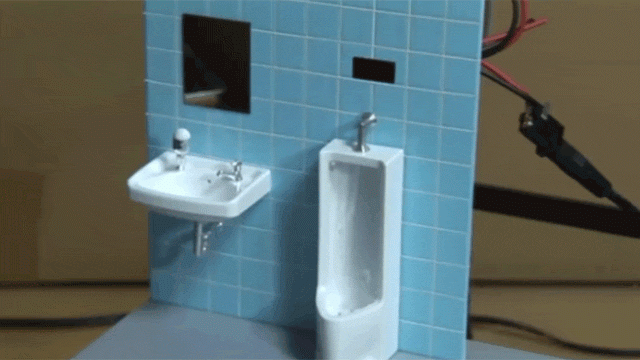 In Japan, there are plastic models of... urinals. I'm convinced that they're a gag product for folks who want to mess around with figurines, but yeah, they exist. And one guy named Masa just did something amazing with one. He got it to work!
The plastic model urinal is just designed to look like a urinal — not to function like one. NicoNico user Masa wired the toilet with a sensor and even got it to flush. You can see a walkthrough in the below video.
It gets rather obsessive — especially with regards to plumbing and wiring. Skip ahead to 1:51 to see the electronics and hear a song called "Oo Chin Chin" (オーちんちん) or "Oh, Weenie."
【俺たちの男子便所】水洗化してみた [NicoNico]