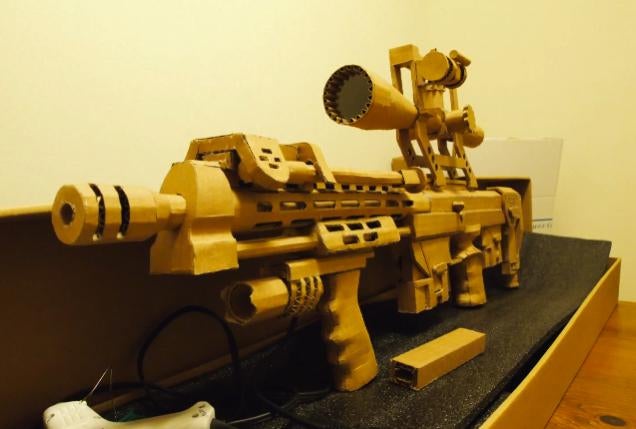 YouTube user Yamaoku constructed a DSR-1 sniper rifle from cardboard, making his model from over 500 pieces. The result is incredible.
As far as do-it-yourself cardboard gun models go, it's going to be hard to top this. Real hard. Oh, wait. Yamaoku also constructed a Barrett M82 as well.
This might be even better. Whaddaya think?
Homemade cardboard AMP DSR-1 [[email protected]] Homemade BARRETT M82A1 [[email protected]]