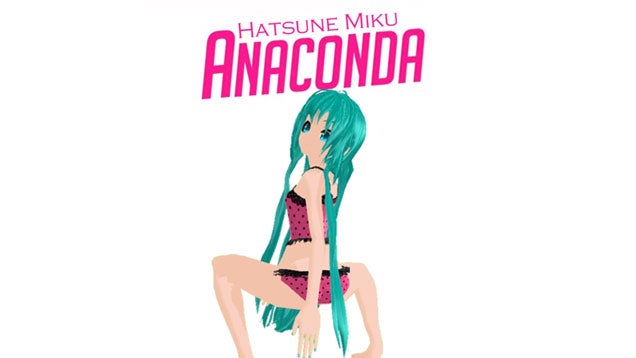 Oh no Miku, what have they done to you? If there is a song that is popular, it's inevitable that people will make virtual pop star Hatsune Miku sing it. Nicki Minaj's Anaconda is no different. Matei Dobrescu made this cover of the scandalous hit, and it's as abrasive to listen to as it is hilarious.
As you might guess, the lyrics in the song below are NSFW.
Now someone please remake the video in Source Filmmaker with Scout from Team Fortress 2 reprising the role of Drake.
via Matei Dobrescu