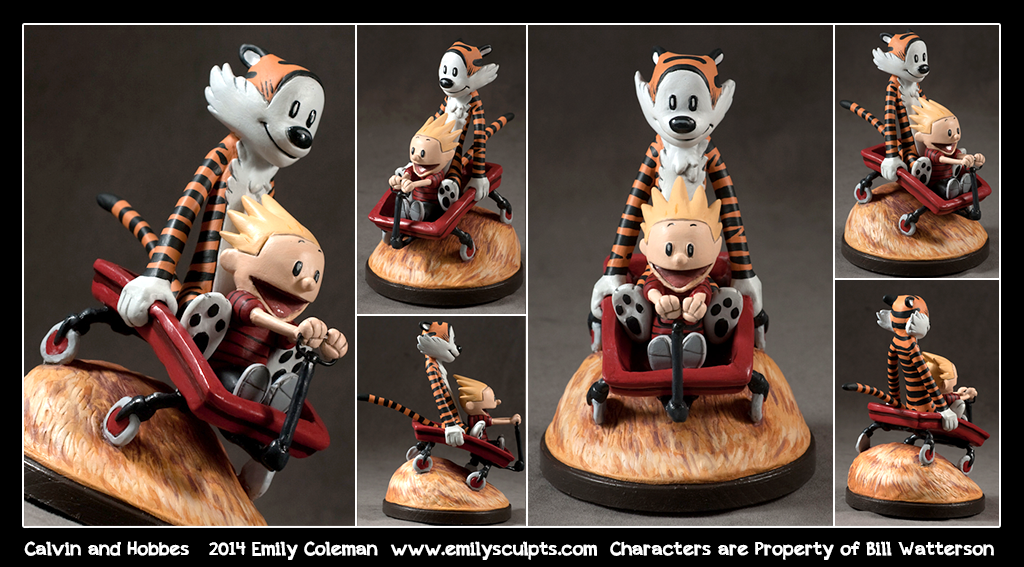 Dayshot: This 20cm tall figure was sculpted and hand-painted by Emily Coleman of emilySculpts.com. The piece took Coleman 25 hours to complete, who noted that "sculpting comic strip characters is very very hard." Head over to her DeviantArt gallery for more sculpty goodness.
Commission: Calvin and Hobbes [emilySculpts@DeviantArt]
Dayshot showcases some of the prettiest, funniest game-related screenshots and art that we can find.